Sarah Gordon explains the importance of the conclusions of a new place-based impact investing report
So far, the UK government has not given a clear definition of what 'levelling up' the country really means, or how it could be delivered. There are several building blocks which could be useful – one of the most important being a good understanding of how investment can deliver positive impacts for communities in the places that need that investment most.
Although the impact of coronavirus has been devastating both on a human and economic level, the crisis has made most of us more aware of the places and communities we live in, and value them more.
Neighbourhood initiatives, the realisation of the need to support small businesses around us and equally, becoming aware of what is often a lack of infrastructure and services in many towns and cities in the UK, has installed a new sense of local pride and activism in many of us.
In Manchester, for example, a local postman raised £34,000 (€39,800) for a local food bank by delivering the mail in fancy dress, collecting donations, and running a weekly football card.
Inequality between regions and places is more extreme in the UK than in many comparable economies and has existed for generations. This government, of course, is not the first to promise to tackle it. But the pandemic, coupled with the political realities of Brexit, has moved this reality to the centre stage of public debate.
At a time when the public purse has rarely been so empty or so overstretched, policymakers have a pressing need to mobilise more institutional and private capital to address regional inequalities, and to build on the sense of community which has been strengthened by COVID-19. Unlocking that capital is not as difficult as it may seem.
The new research on place-based impact investing by the Impact Investing Institute, the Good Economy and Pensions for Purpose shows how £16bn of investment by the Local Government Pension Scheme (LGPS) could be unlocked to deliver both financial return, address place-based inequalities and support more inclusive and sustainable development across the UK. The £326bn LGPS is the largest public-sector pension scheme in the UK with more than five million members ranging from local government employees to teachers, police staff and people working in the voluntary sector. We are talking about a massive pool of capital with a legacy of local investing.
Our work shows that several LGPS already rely on place-based impact investing for stable, risk-adjusted return, but this investment only represents 1% of their portfolio. If 5% of their funds were allocated to local investment, £16bn could be allocated to delivering financial returns and responding to the needs and opportunities of specific regions and areas of the UK that need it most. That would be more than three times the amount committed to the government's Levelling Up Fund with £4.8bn to support town-centre and high-street regeneration, local transport projects, and cultural and heritage assets.
There are good examples for other pension schemes to follow. One is the £22bn Greater Manchester Pension Fund (GMPF), which is not only the largest LGPS in the UK, but also allocates 5% of its portfolio to local investment such as infrastructure and affordable housing.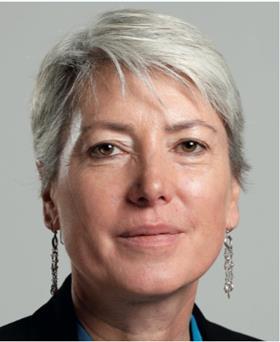 Local investment was originally defined as the Greater Manchester region, but was recently extended to the North of England to enable greater portfolio diversification and more collaboration with other Northern local government pension funds such as Merseyside.
Place-based impact investment is not only for pensions. Although our research focused on the Local Government Pension Scheme, the approach it describes provides a template for other investors, which would mobilise private-sector capital to address inequality in the UK. Our approach can be applied to any and every place, rich or poor, leading or lagging. Investment for town-centre regeneration is needed everywhere, as it is in clean-energy infrastructure, social and affordable housing and support for small businesses. Our model could be successfully integrated into a range of community investment funds, such as the Levelling Up Fund, UK Community Renewal Fund, and the forthcoming Shared Prosperity Fund.
Adopting a place-based impact investment model within existing national strategies that aim to tackle regional inequalities, while building investment partnerships between commercial investors, local and national government, foundations and other social investors, could deliver profound changes to the UK. Our work suggests that, if this path is followed, by 2030 the UK could, indeed, be levelled up.
One of the main goals of the Impact Investing Institute is to better mobilise private-sector capital both to where there are opportunities for investors to deliver positive impact and a financial return, and where it is needed most.
Concrete and robust evidence that place-based impact investments make sense for investors, as well as local economies and communities, has the potential to unlock significant capital that can flow into local businesses, quality jobs, affordable homes, and town centre regeneration.
All this would bring us one step closer to a truly sustainable economy that is both green and fair. If we truly want to level up and build back better we need to start where we ended up in this pandemic – in the places we live.
Sarah Gordon is CEO of the Impact Investing Institute