After building up Allianz Real Estate's business in Asia-Pacific from scratch to US$10bn (€9.1bn) in six years, Rushabh Desai is to leave the institutional investor by the end of June.
Desai, head of Asia-Pacific, told IPE Real Assets he had held discussions with CEO Francois Trausch over the past several months on his planned departure.
"The business is entering into steady-state management phase," he said. "Allianz Real Estate has a very capable team of about 40 people in APAC, across Singapore, Shanghai and Tokyo."
Desai said he had fulfilled the three objectives he had set out when he established the Asia-Pacific business in Singapore in 2017.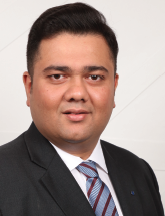 "We wanted to build up a sizeable portfolio for Allianz, expand into third-party capital management and establish a strong team and business infrastructure. We now have US$2bn of third-party capital commitments."
Desai had brought the likes of Korea's National Pension Scheme and Canada's Ivanhoe Cambridge into ventures with Allianz in recent years.
"Now is a good time for me to leave and build a business for another institution," he said. "I thoroughly enjoyed growing this business and want to continue to bring my entrepreneurial thinking to another organisation."
Asked what his next step might be, Desai said he had "multiple options" on the table and would continue to evaluate what would be "the best fit" for him.
"I will continue to be based in Asia and work in real estate, and be part of an institution – either in the role of a general partner or a limited partner," he said.
"Looking ahead, I am exploring various exciting options to be part of an institution where I can utilise my track record and experience to grow a real estate investment business."
Allianz Real Estate will explore both internal and external candidates in the search for a replacement.
To read the latest edition of the latest IPE Real Assets magazine click here.