Brunel Pension Partnership has participated in a £400m (€466m) initial close of an impact fund managed by UK property investment manager Orchard Street Investment Management.
Brunel Pension Partnership, acting as the cornerstone investor on behalf of eight of its 10 local authority pension funds, has committed just under £90m to Orchard Street Social and Environmental Impact Partnership (SEIP), a social and environmental impact fund focused on decarbonisation, community engagement and wellness.
SEIP will target value-add commercial real estate investments with the potential to generate a measurable social and environmental impact. Specifically, it will focus on the three impact areas of decarbonising existing buildings, investing in local communities where it has identified a need to respond to social issues, and making buildings healthier for those who live and work in them.
Orchard Street has taken what it describes as a "market leading approach" by linking 30% of its performance fees to achieving its impact objectives.
Its ESG performance data across assets will be measured by Carbon Intelligence, part of Accenture, and BlueMark, which will provide ongoing independent assurance of the fund's impact objectives and reporting.
The fund represents a new phase in Orchard Street's commitment to responsible investment, following the launch of the firm's Net Zero Carbon Pathway in 2021.
Philip Gadsden, portfolio director of SEIP and managing partner at Orchard Street Investment Management, said: "One of the underlying drivers behind both our efforts as a business and the launch of this fund is the forecast that 80% of the buildings that will exist in the UK by 2050 already exist now, underlining the impetus for immediate action to be taken today to remediate existing, underutilised buildings, and aligning the fund with Article 8 of the SFDR."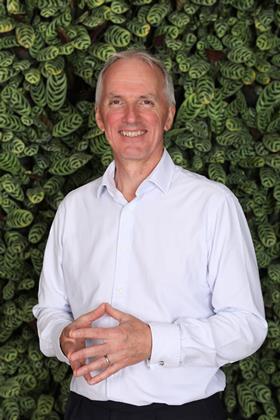 "Buildings that offer top quality space and strong ESG credentials will continue to command the best rents and prices, with this fund, therefore, providing not only an avenue for investors to enjoy strong financial returns but also a significant positive social and environmental impact. By fully integrating impact into our investment approach – with ambitious decarbonisation, wellbeing and community investment targets – the fund will accelerate the property sector's decarbonisation while maximising the value of buildings as a tool to promote health and community investment."
Vanessa Jacka, portfolio manager at Brunel Pension Partnership, said: "Brunel and its clients are delighted to be seeding this enlightened fund launch, whereby manager performance returns are linked to specific responsible investment objectives."
Jacka said The Townsend Group has assisted Brunel and Orchard Street in securing a robust process for measuring and auditing outcomes, and "we believe investors are well-placed to realise their financial and social targets as a result of Orchard Street's SEIP strategy".
To read the latest edition of the latest IPE Real Assets magazine click here.

Prior to joining IPE in June 2022, Lauren worked as editor, real-time analysis at the Wall Street Journal and as a senior financial journalist at a variety of UK nationals including The Sunday Telegraph and the Mail on Sunday. Lauren has always had a passion for business journalism and the built environment, having graduated in Urban Estate Management, before taking an English degree at the University of London. Away from the office, she's preparing for a marathon-length hike in aid of The Alzheimer's Society.
View full Profile