There is much interest in the UK's proposed long-term asset fund. Melville Rodrigues sets out what creating would involve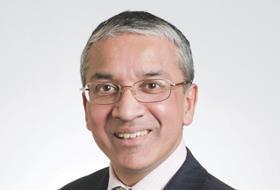 Defined contribution (DC) pension schemes are projected to continue growing at a staggering pace. The UK regulator, the Financial Conduct Authority (FCA), has indicated that DC pension assets have risen by approximately £120bn (€139bn) in four years to £460bn in 2019, and are expected to rise to over £1trn by 2030. However, two thirds of the schemes do not invest in illiquid assets, while the remaining third only invest between 1.5% and 7%, mainly in real estate – according to a survey for the Department for Work and Pensions.
Investment in illiquid assets such as private equity, real estate, infrastructure, private debt and venture capital, which are typically not traded on public markets, is often known as 'productive finance'. It usually requires long-term commitments and can be complex and expose investors to risks not normally associated with listed investments. DC pensions and other investors can be attracted to productive finance because of diversification benefits and the ability to generate higher returns compared to those from liquid assets (returns in part reflected by the lack of immediate liquidity and associated risks).
The FCA intends to facilitate DC pensions and other investors investing in productive finance via the proposed long-term asset fund (LTAF), and has this month accelerated the prospects of the LTAF being introduced in the UK by issuing a consultation paper. The consultation also includes reforms to the 'permitted links' rules – which are relevant for unit-linked products – and closes on 25 June 2021.
The FCA consultation paper follows a commitment by UK Chancellor Rishi Sunak in November 2020 to enable the first LTAF to be up and running this year, and the UK Treasury's January 2021 call for input consultation on tax-related LTAF issues.
Given the signals from both consultations, what key structuring solutions will investment managers need to adopt to launch and operate an LTAF? See the table below for suggestions. It should be recognised that the suggestions will need to be reviewed in the light of the outcomes of both consultations.
The Bank of England, FCA and Treasury have convened an industry working group to focus on solutions for establishing the LTAF regime and overcoming operational hurdles. We can expect more details on these solutions, which are aimed particularly at achieving liquidity matching – that is, open-ended funds need to match the underlying liquidity of assets with the redemption terms offered to investors. The working group is considering how the wider ecosystem can operationally support the LTAF as a non-daily dealing fund and is scheduled to report in July. The solutions are helpfully expected to dovetail with operational infrastructure changes to apply to real estate funds with retail investors, given the FCA proposed last August for such funds a move to notice periods of between 90 to 180 days.
The table below summarises expected key LTAF features and is designed for those interested in launching and operating LTAFs.
The FCA has helpfully indicated it will strive to authorise LTAFs without undue delay (that is well within the six-month benchmark applying to authorised funds), and encourage engagement with prospective applicants.
In anticipation of the outcomes of the FCA and Treasury consultations, interested managers should now be proactively progressing strategic plans to consider operating an LTAF, especially given prospects of 'a new dawn' opportunity to do so from later this year. I suggest they will be able to attract substantial DC pension and other investor productive finance capital which, for example, can be usefully deployed in driving our post-COVID economic recovery.
Key LTAF features for those interested in launching LTAFs

Regulatory status

Authorised open-ended fund, an alternative investment fund (AIF) for UK AIFMD purposes and can be classified as a qualified investor scheme (QIS). The LTAF will operate within a new LTAF chapter of the FCA Collective Investment Schemes (COLL) sourcebook and will be required to be named Long-term Asset Fund or LTAF.

Structure

The LTAF is essentially a regulatory platform. There is flexibility on the LTAF being constituted as an authorised contractual scheme (ACS), an authorised unit trust (AUT), investment company with variable capital (ICVC) or limited partnership (LP).

Given its AIF status, the LTAF will need to operate with a full-scope UK alternative investment fund manager (AIFM) and a depositary.

The Treasury considers it likely that each structure will adopt the current tax rules for authorised investment funds. The Treasury also recognises that its current review of the VAT treatment of fund management expenses may be relevant to LTAFs.

Investors

FCA currently proposes limiting the LTAF to professional investors and sophisticated retail investors, which importantly includes DC pension schemes. The FCA consultation apper considers whether, and how, the FCA can safely permit future wider retail access.

Investors may invest via the main LTAF or (depending on the LTAF structure) a sub-fund. The latter can facilitate LTAF operators managing a large range of funds more efficiently. The sub-funds are separately managed, charged, accounted for and assessed for tax, but do not have a separate legal personality.

Manager

LTAF authorised fund managers will also need to comply with rules in COLL and other relevant sourcebooks, and (as indicated above) only a manager with AIFM status can manage an LTAF.

The FCA comments that, as LTAFs might invest in assets that are complex and risky, managers of LTAFs will need to have appropriate resources as well as good systems and controls. In addition, managers will need to comply with additional governance rules and oversight rules, given the types of risk to which the LTAFs might be exposed.

The manager will need to assess how it has managed the fund in the best interests of the fund, its investors and the integrity of the market. The assessment will need to consider how the assets of the fund have been valued or (where relevant) the basis for the appointment of an external valuer, how due diligence has been conducted in line with good practice, and how the manager has managed liquidity and conflicts of interest. The FCA will require that the annual report of an LTAF includes details of the assessment on these matters, similar to the current report on the assessment of value.

Underlying investments

LTAFs will have wide investment flexibility, and will be permitted to invest in a range of long-term illiquid assets, with few restrictions on eligible investments. The investments could have diverse risk characteristics and return profiles.

LTAF managers must undertake due diligence on investments in line with good practice and disclose in the fund's prospectus how they carry out due diligence.

Investment strategy

LTAFs must invest mainly in assets that are long-term and illiquid in nature, or in other collective investment schemes (CIS) which invest in such assets. However, the FCA expects more than 50% of the value of an LTAF's underlying investments to be unlisted securities and other long-term assets or other CIS investing in such assets.

In the context of LTAFs looking for diversified returns from real estate, infrastructure and private debt, for example, I suggest they will be attracted to invest via CISs. Hence, I hope the government will also soon legislate for the Professional Investor Fund (PIF) unauthorised contractual scheme. The PIF addresses a gap in the current UK fund offering, albeit it is unconstrained in terms of eligible asset classes and investment strategies. The Treasury has consulted on the PIF in its call for input.

LTAF investment powers

In addition to the existing QIS rules, LTAFs are required to have a prudent spread of risk, to be achieved within 24 months. The manager should consider whether an LTAF's exposures are sufficiently diversified, including exposures to underlying investments through structures such as holding companies or CIS. LTAFs may invest in other CISs in the context of obtaining efficient exposure to a diversified portfolio of private assets, and this includes CISs that themselves invest in other CISs (subject to the manager using reasonable efforts to ensure that an LTAF does not indirectly invest in itself).

Borrowing

The maximum level of borrowing is 30% of net assets. There will not be specific limits on the aggregate borrowing of underlying investments.

Valuation

The manager must appoint an external valuer, unless it can demonstrate internal competence and experience to value assets. An LTAF's assets should be valued at least monthly and the LTAF unit price published in line with rules for non-UCITS retail schemes (NURS).

Depositary

The depositary is responsible for taking reasonable care to ensure an LTAF is managed in accordance with the rules on valuation. The depositary must assess the manager's competence to value an LTAF's assets, both when the LTAF applies for authorisation and on an ongoing basis.

Redemptions and subscriptions

The FCA does not expect any LTAF to offer daily dealing, and will permit LTAFs to use a wide range of liquidity management tools, including notice periods, and to disclose their use in the prospectus. It will permit managers to choose liquidity tools that are appropriate to their investment strategy – for example, notice periods on redemptions and subscriptions, to defer redemptions, and to limit redemptions at any dealing point.

The FCA recognises that some LTAFs may select long notice periods, potentially in excess of the 90 to 180 days proposed by the FCA for real estate funds. It requires clear explanations of the tools that the LTAF has available to use along with worked examples.

Promotion/prospectus

A manager will need to disclose, and help investors and potential investors understand how an LTAF will be managed, treatment of the LTAF as a non-mainstream pooled investment and other important features.

In addition to meeting the 'fair, clear and not misleading' benchmark, there will be FCA disclosure requirements on the investment strategies, subscription and redemption terms and charging provisions.

Governance and reporting

The senior manager responsible under the FCA's senior managers and certification regime will need to ensure that the manager manages an LTAF in the best interests of the fund, its investors and the integrity of the market, that an annual assessment of value is carried out, and that there are enough independent directors on the board. In addition, the manager will be required to assess, and publicly report on, the valuation of investments, due diligence, conflicts of interest and liquidity management.

The manager should produce a report akin to the value assessment report, explaining how it has met the additional requirements as part of the LTAF annual report. The FCA will also require an LTAF to report quarterly to its investors on the investments in the portfolio, transactions during the period and any significant developments in the investments (which is in addition to the half-yearly and annual reports required for authorised funds).