DEVK Insurance Group has hired Macquarie Asset Management and German American Realty to establish a core and core-plus real estate portfolio in the US via a new separately managed account mandate on behalf of two of its group entities.
Macquarie Asset Management is acting as the Alternative Investment Fund Manager and will be responsible for investments in the office sector. German American Realty has been appointed to pursue investments in the multifamily residential real estate market.
Macquarie Asset Management secured the first investment for the portfolio in August with the acquisition of CASA in uptown Phoenix, Arizona.
The 16,800sqm experiential office project is fully leased and provides a modern workplace alongside resort-style amenities, including a wellness centre, juice bar, library, gym and a concierge service.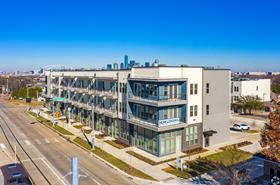 In November, German American Realty, in a joint venture with Acre Valley, completed the second and third investments for the portfolio, acquiring two class-A multifamily communities in Dallas, Texas.
Located in the Bishops Arts district, the Bishop Highline and Magnolia on Zang Two residential communities are comprised of 112 and 64 units, respectively.
Florian Winkle, co-head of Macquarie Asset Management's real estate team in Europe, said: "We are delighted to be working once again with DEVK Insurance Group, supporting their investment objectives now on a direct basis, and helping to expand their presence in the US real estate sector.
"The early investments we have made demonstrate our focus on driving performance through disciplined market and property selection. We look forward to identifying further high-quality investment opportunities for the portfolio, utilising expertise and deep local knowledge within our team."
Christoph Pitschke, managing partner of Germany American Realty, said: "Separating the two different real estate sectors and hiring two specialists for residential and office properties provides premier US market access for DEVK.
"We are pleased to partner with Macquarie Asset Management on delivering best-in-class services to the client and fulfilling the common clients' investment objectives."