AustralianSuper has paid £290m (€351m) for a 50% stake in the 53-acre Canada Water mixed-used development in London from British Land.
It is the second major European real estate investment made by Australia's largest superannuation fund, which is already the majority owner of the 67-acre King's Cross development in London.
British Land secured full planning permission in 2020 and plans to build between 3000 and 4000 homes, and 2.5m sqm of office space on the site which is located south of the river Thames, opposite Canary Wharf.
The UK-listed real estate investment trust said the transaction, which values British Land's 50% stake at £580m, would "accelerate" the delivery of the development, increase the returns of its investors and release capital for further development.
CEO Simon Carter said: "This new partnership enables us to move faster, delivering new homes and workspace, creating new opportunities for local people and delivering value for our shareholders."
The investment is in line with AustralianSuper's previously stated strategy to focus predominantly on large-scale, mixed-use developments in Europe.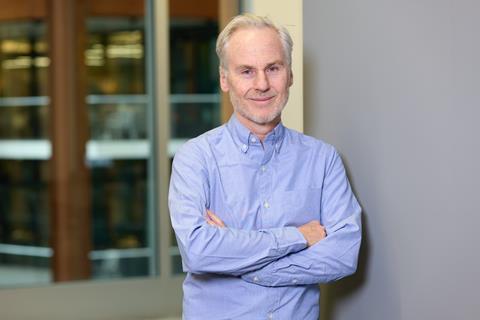 As Paul Clark, senior investment director property UK at the A$260bn (€176bn) superannuation fund, has told IPE Real Assets previously, the focus on large developments is driven by AustralianSuper's size and a global strategy that seeks to capitalise on the trends of "digitalisation, demographics and placemaking".
Speaking today, Clark said that Canada Water comparable to King's Cross because it had the three prequisite characteristics for successful urban regeneration: location, scale and a commitment to quality.
The site has underground and overground connections connecting City Airport and Canary Wharf with London Bridge and the West End, and southeast and northeast London, respectively.
Clark told IPE Real Assets: "We've got 53 acres, which means that, not only can you influence the architecture over that area [but] also the space between the buildings, the common areas and the public spaces – the placemaking that is so important.
"And third you need partners with a commitment to quality, because you need the location to endure once you've built it. And all those three things are present at Canada Water in abundance."
Clark said AustralianSuper had "strong alignment with British land" commercially and on "broader issues around placemaking and zero carbon and the way we want to do business".
He added: "You add into the mix the unusual flexibility of the planning consent here – the masterplan, which over the course of the next 10 years gives us the opportunity to be pragmatic about how we take this forward – then this was just a fantastic opportunity."
The planning permission is flexible, enabling the developers to build between 2,000 and 4,000 new homes alongside a mix of commercial, retail and community space.
The joint venture partners have together committed £201m to develop the first phase of the masterplan.
"That's due to finish in 2024," said Clark. "And because momentum is really important in schemes like this, the second place is scheduled to begin later this year."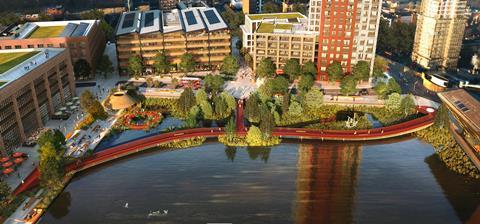 British Land said it had engaged with the local community including over 120 public consultations and local outreach events, and worked with the London Borough of Southwark to develop a social regeneration charter that captures local residents' priorities.
"This is a new town centre for Southwark," Clark said. "It's a place pretty close to my heart, because I was born in the borough. It's important that the centre works for everyone."
Clark said AustralianSuper had been focusing on large-scale regeneration projects in London, partly because its European office is based there, but also "because we like relative pricing in a European context".
The institutional investor is also looking for oppportunities in other European cities – most notably Berlin and Paris, but potentially also Amsterdam and Stockholm.