What does this week's bankruptcy mean for landlords and flexible office competitors? Christopher Walker reports
In 2019, ahead of an aborted flotation, IPE Real Assets asked the question: Does WeWork work? The firm was positioning itself as a technology company – which had implications for how it should be valued – but the late property billionaire Sam Zell was having none of it. WeWork is an office subletting operation, he told CNBC. "They should have just changed the name of the company to Saving and Loan".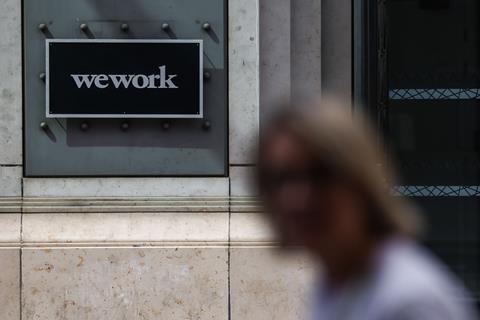 Four years later, as the company this week filed for bankruptcy, the answer to the question was clearly: no. But is this down to a failure of the flexible office concept or specifically of WeWork?
Founded in 2010, WeWork's model is simple. It takes long-term leases on office buildings and sells short-term memberships in those offices for co-working. The company was once valued at $47bn (€43.9bn), based on an investment of $12.8bn from SoftBank. By this week that valuation was just $50m.
It would be tempting to ascribe WeWork's downfall to actions seeded by its founder, Adam Neumann, and his unique management style. Neumann left the company in 2019 with a $455m exit package.
Some suggest shared spaces are suffering from the slowdown in venture capital and the rise of remote working. Certainly WeWork shut many co-working spaces during COVID-19, but the testimony of other players pushes back on this argument.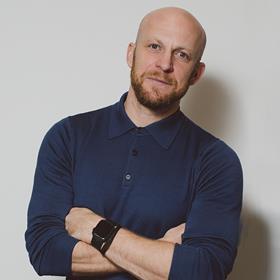 John Williams, chief marketing officer at the Instant Group, says: "Whilst we… acknowledge the uncertainty this filing brings to the market, the UK flex market is robust and continuing to see healthy levels of demand."
Instant's recent State of the UK Flex Market report predicted 18% growth in flex, and record levels of demand by 2025. "We're experiencing continued interest in clients looking for flex spaces, so, whilst there has been discussions that the sector may experience some contagion from WeWork, we don't believe this to be the case."
Implications for landlords and competitors
The immediate question for real estate investors is what happens to the owners of buildings let to WeWork. As of June, WeWork maintained 777 locations across 39 countries, including 229 locations in the US. Before filing for bankruptcy, WeWork managed to renegotiate 590 leases, reducing its future rent bill by $12.7bn.
What about the 48 locations in the UK? Jessica Parry, real estate dispute partner at law firm Bryan Cave Leighton Paisner, says the bankruptcy does not directly affect UK landlords – at least for the time being. "Having seen the drastic bankruptcy steps being taken on the other side of the pond, UK landlords will no doubt be wary of their potential WeWork exposure and monitoring the UK position closely," she says.
Parry says WeWork is still trying to renegotiate lease terms where possible and letting UK landlords know which sites they consider to be unprofitable at current rents, using the bankruptcy threat as negotiating leverage.
"Sensible UK landlords are putting in place contingency plans," she says. "This may involve bringing in a new flex operator, managing the co-working space themselves or a traditional letting. Some are taking the opportunity to forfeit and re-let when WeWork breaches its lease terms, or seeking to agree a surrender, preferring the relative certainty of an alternative tenant or flex operator."
One of the latter is IWG, whose Spaces Brand is snapping up WeWork premises globally according to Mark Dickson IWG CEO. In an interview with the BBC he stated that IWG had acquired and "relaunched" 40 so far.
Dickson also feels the overall business of shared-space and co-working is alive and healthy as more and more companies reduce the amount of fixed space. The model now has some 8m small users globally. But he does say that most of IWG's new openings are located "where people live, not where they were going to", as was the case before the pandemic.
Indeed, one reason for WeWork's demise may be the number of shared-space concepts being launched by more established real estate players. Andrew Mercer, office sector lead at LGIM Real Assets, said the launch of Capsule, Legal & General's flexible office offering, was "a reaction to competition from serviced office operators and occupiers struggling to amortise fit-out costs over shortening leases". By the end of 2023, LGIM will have delivered 100 Capsule offices throughout the UK.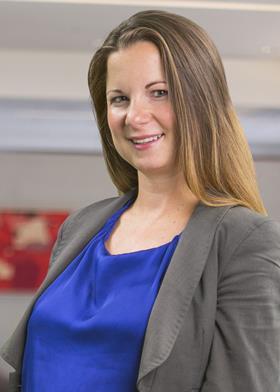 Mercer confesses that there are "headwinds for the sector", including rising development costs and a weaker economic environment that "has meant that some smaller SMEs may go back to working from home". But, he notes, "there are also very few operators promoting sustainable strategies and the ability to provide adequate air quality in small individual two-to-eight-person offices."
In response, LGIM's "offices have evolved over time with a focus on air quality with planting and IEQ sensors to measure air quality", he says. "With the increase in hybrid working, we have increased the number of meeting pods and breakout spaces to accommodate busier and quieter days."
Beyond Capsule, LGIM sees further potential for co-working spaces. In 2022, it launched a joint venture with property entrepreneur Adam Walker called Foundry. Mercer says: "It aims to democratise workspaces outside of city centres, levelling up some of the inter-regional inequalities and gaps in opportunity that exist for all business, but particularly start-ups."