Cedric Bucher argues why the UK residential investment sector must lend its support to update EPCs
Two pieces of legislation in the UK have put the spotlight on the private-rented housing sector, and investors should be paying attention – the Renters Reform Bill and the Minimum Energy Efficiency Standard (MEES).
Both are concerned with ensuring tenants have access to good quality, energy-efficient, safe, well-maintained homes, and the government itself has lauded the renter's reform legislation as a "once in a generation" overhaul of housing laws.
While under MEES, landlords are required to ensure that their domestic and commercial properties meet a minimum energy performance certificate (EPC) standard. This is phased over time and for different property types, but ultimately it raises the bar from the current EPC E to EPC C over the coming years, heading towards EPC B in the 2030s.
Of course, energy efficiency plays a vital role in creating a comfortable home and, in light of the current cost-of-living crisis, the need for properties that retain warmth in winter – while also being well ventilated and easier to cool in summer – is particularly important.
However, using the mechanism of EPCs to ensure these objectives are met is fraught with complexities. As a tool, they have several shortcomings which are limiting our ability to future-proof the housing sector.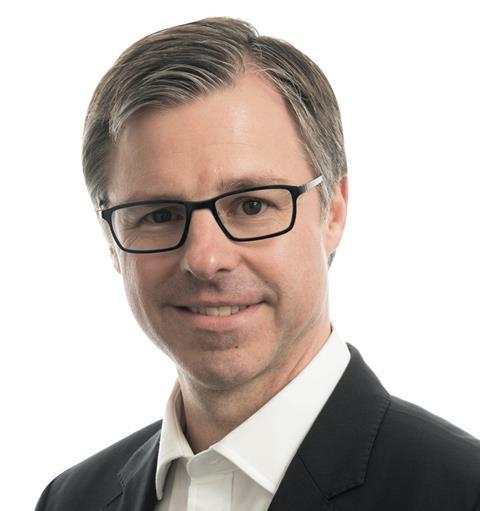 As investors, we can use our influence to support the decarbonisation of the domestic housing sector, while delivering strong returns. Getting behind sector calls for EPC reform is a good place to start.
EPCs were introduced in England and Wales in August 2007 as part of Home Information Packs (HIPs) for domestic properties, in line with the EU's Energy Performance of Buildings Directive. This requirement lasted only three years, but the EPC rules remained, including following the UK's departure from the EU. Now they are a fundamental component of decision-making for buyers, lenders and investors.
However, as awareness grows of the need to insulate and future-proof our homes if we are to reduce reliance on fossil fuels, the appropriateness of the methodology underpinning EPCs is being called into question. One of the most common challenges to EPCs is that they are based on standardised data and only estimate how much a home might cost to run, rather than its real-life energy usage and performance.
Also, as the methodology behind EPCs relies on carbon factors set by building regulations introduced a decade ago, there has been concern that actual carbon emissions for electrically heated buildings can be up to around 60% lower than the ratings might suggest.
A significant issue that we see with the EPC in the UK and carbon reduction levels is that headline EPC figures can ultimately contribute to increasing carbon emissions, rather than having the opposite effect. This is because the cost of gas is nearly three times lower than the cost of electricity in the UK.
Both energy efficiency and environmental impact has a section in the EPC, with an A-G ranking. The former is the main metric used by policymakers, while the latter is less well known but critically focuses on carbon emissions. As the energy efficiency EPC rating has a focus on affordability, cost of energy is a key driver. This means that, rather than recommending the installation of a heat pump by a landlord or homeowner, the EPC could advise a new gas boiler. This means that the EPCs include incentives which at times can directly contradict national decarbonisation objectives.
Furthermore, EPC ratings can be misunderstood by the professionals who are using them due to the fact they are not familiar with the inner workings of the software programme used to calculate the ratings.
It is also important to note that a property's age can have a significant impact on its EPC rating, both in terms of energy efficiency and environmental impact. For example, if comparing a Victorian property with a new-build, EPCs provide a general picture on areas such as insulation, but are unable to provide anything at a more detailed level.
In addition, EPCs can sometimes take quite a quite a few shortcuts. They fail to take note of occupancy behaviour and there is no consideration given to the number of solar panels that might be installed in a building. Solar panels that power common parts of a building, such as an apartment block, are not considered, and charging points for electric vehicles are not included in the EPC.
Furthermore, the latest smart-technology electrical heating systems are not recognised by the EPC input tools. As these examples show, managing domestic property energy efficiency and decarbonisation is very nuanced. Is the EPC the right tool for the job?
As a means of measuring energy efficiency and engaging all players in the property market on the importance of this, EPCs are a valuable tool. But changes are needed if they're going to be more truly fit for purpose for the private rented sector, and indeed UK housing overall.
This is where investors can collaborate across the sector to promote an effective reform to EPCs, as well as pursuing alternative avenues which support progressive change.
The UK government's EPC Action Plan includes many valuable suggestions, as well as opportunities to contribute to consultations. Some within the wider construction sector have suggested that the EPC methodology should be revised to disaggregate the measures which are currently combined to a crude measure, so that fuel cost is not the primary metric, and the impact of installing PV or heat pumps can be accurately reflected. Time will tell as to whether these measures will be adopted.
Beyond EPC regulation specifically, as investors we can influence the development of green finance and carbon-credit schemes to push actors to look beyond the simple A-G rating of EPCs when establishing their requirements. And with the fast-moving world of proptech continuing to evolve, new technological solutions are disrupting the domestic market, such as apps that track energy consumption and therefore build a much more accurate picture of actual energy consumption and carbon emissions.
Our sector has always been highly adaptable. The changes which the drive to decarbonise national housing stock represent will undoubtedly be transformative in the coming years, so to future-proof our sector we must be on the front foot and support momentum to address key policies, such as EPC reform and adopt technology.
The benefits will be felt by all of us – residents, investors, landlords and the planet alike.
Cedric Bucher is CEO of Hearthstone Investments