Oliver Light and Melville Rodrigues suggest solutions to be prioritised by fund managers and regulators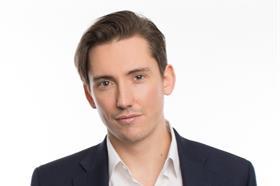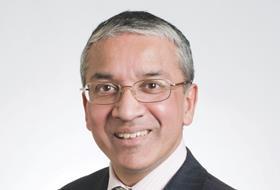 EU and UK regulators and the market are accelerating their focus on ESG and climate-related disclosures in commercial real estate and other sectors. These disclosures will help market participants identify any adverse impacts of investments on sustainability factors, ensure the credibility of sustainable investments and increase awareness about sustainability risks. Better information will help investors make more informed decisions, track the decarbonisation of their portfolios and develop more investments with excellent sustainability credentials.
So what should those involved in the commercial real estate market be doing now to prepare for the measurement and data requirements that come with the new regulatory regimes and to meet targets set by the regimes?
In the past decade, the sustainability challenges of the energy and transport sectors have taken much of the climate-action headlines, but commercial real estate is increasingly in the spotlight. According to the World Economic Forum, buildings account for nearly 40% of global greenhouse gas emissions, 50% of the world's energy consumption and 40% of raw material use. The UK's Department for Business, Energy & Industrial Strategy (BEIS) states that one of the most difficult decarbonisation challenges the nation faces is the built environment and that commercial (including industrial) buildings pose a particular challenge as they account for a third of UK emissions from the built environment.
The buildings use very different amounts of energy, usually dependent on the size of the building. In England and Wales, only 7% of the buildings are larger than 1,000sqm; however, they consume over 53% of all the energy used by commercial buildings and are responsible for the associated carbon emitted from these buildings. Forecasts indicate that approximately 80% of all UK buildings in 2050 have already been built, so a major task is retrofitting existing buildings and determining how to measure and report these decarbonisation efforts.
There is an evolving regulatory framework anchored by the EU Sustainable Finance Disclosure Regulation (SFDR) and UK Sustainability Disclosure Requirements (SDR) alongside associated taxonomy legislation (which essentially defines investments that can be environmentally sustainable). The UK regulator, the Financial Conduct Authority (FCA), is helpfully looking for the SDR to be as consistent as possible with the SFDR.
A key foundation of the framework is reflected in recommendations of the Task Force on Climate-related Financial Disclosures (TCFD). However, the TCFD Secretariat indicates that TCFD is neither a standard setter nor is it developing real estate and other industry-specific metrics, and encourages leadership initiatives in different industries to do so. This month, the FCA welcomed views via a discussion paper on quantifiable, measurable thresholds and criteria that could be applied to SDR evidence suitability. The European Commission is expected to endorse industry appropriate SFDR regulatory technical standards that will apply from July 2022.
The opportunity is now available for the commercial real estate industry to influence the development of this new regulatory regime and ensure that robust, consistent and transparent metrics applicable to real estate are adopted in the SFDR and the SDR context. The most effective route to achieve this will be for the industry to adopt self-regulation and industry best practices in sustainability reporting now. This will allow regulators to understand what the sector requires as they consult with investors, asset managers, occupiers and other stakeholders to finalise the new regulatory requirements.
There are three key areas to focus on to achieve this outcome: holistic measurement, credible data and efficient industry-regulator collaboration.
Holistic measurement
It is important to be able to measure a building's whole-life carbon and associated ESG impacts via multi-dimensional and comprehensive analysis. The measurement remit must include embodied carbon in materials across the entire building's lifecycle in construction, fit-out, and the end of life. In the case of London offices, it is estimated that embodied carbon comprises about 67% of the whole-life carbon emissions.
A building's operation over its lifetime must also be included within the measurement remit. Within a building's value-chain emissions, the measurement should include the supply chain associated with servicing the building as well as occupier emissions itemised within the following industry-standard scopes:
Scope 1: Greenhouse gas (GHG) emissions that a building makes are directly associated with fuel combustion in boilers and furnaces and, most commonly, this is natural gas. This is complemented with:
EU plans to strengthen the Energy Efficiency Directive (EED) and revise the Energy Performance of Buildings Directive (EPBD);
BEIS proposals to tighten the trajectory for Minimum Energy Efficiency Standards (MEES) with all commercial buildings required to achieve an energy performance certificate (EPC) rating band B by April 2030, with an interim band C milestone by April 2027 (provided the energy-efficiency measures to achieve such a rating are cost effective and meet a seven-year payback test).
Scope 2: GHG emissions indirectly – meaning market-based (instead of location-based) – and usually associated with the purchase of electricity, heat or cooling. The aim is to encourage using credible green energy.
Scope 3: Several metrics that may be relevant, including:
Waste, water, and refrigerants (fugitive emissions) as a consumption total;
Purchased goods and services – typically undertaken by mechanical and engineering and property management services (good practice is to undertake a life cycle assessment (LCA) on the product, process, or service);
Refurbishment and fit-out work – again through an LCA assessment;
Building in energy consumption – landlords and tenants are hopefully obtaining and sharing the consumption data through a green-lease arrangement, data-acquisition solution from the building or disclosure regulation;
Business travel relating to the corporate activity – this is typically calculated using spend data.
UK Green Building Council provides a helpful guide to determine the hierarchy of methods for calculating these emissions
Credible data
Underpinning the metrics is data, and managers efficiently accessing, processing and reporting this into the ESG-related metrics.
Access to actual data from supply chains should be the goal. While this can present practical challenges in a landlord-tenant and occupier scenario and raise policy issues on appropriate voluntary or mandatory disclosures, it should be the goal.
International approaches like the National Australian Built Environment Rating Scheme (NABERS) and equivalent UK plans are helpful frameworks. The NABERS scheme involves rating tools to measure GHG emissions, energy efficiency, water efficiency, waste efficiency and indoor environment quality. The evidence from the scheme is that reputational drivers work, with a marked reduction in energy consumption and carbon emissions in the buildings voluntarily in the scheme's scope over the last decade.
Based on the NABERS success, BEIS has consulted on plans to introduce in April 2022 a performance-based policy framework in England and Wales for assessing energy use and carbon emissions in offices and later industrial buildings greater than 1,000sqm, with annual ratings and mandatory disclosure as the first step. This is a move away from EPC modelling and will measure how much energy a building is using in reality. The move further strengthens the need for investors to use intensity metrics that benchmark against the typical practice and test whether a building aligns with climate-related and net-zero targets.
As the market matures, innovative platforms and proptech solutions can help gather data across the supply chain. The sooner the whole industry starts collecting the complex data and focuses on improving the granularity and reliability of the data, the more successfully it can adapt to new regulatory requirements.
Industry-regulator collaboration
Given the prospects of managing climate-change scenarios, technological and other innovations, commercial real estate metrics will undoubtedly need to evolve, and hopefully the regulators will be efficient and flexible in endorsing revisions to industry self-regulation best-practice initiatives. We anticipate some of the metrics to address this evolution:
The use of science-based commitments in addition to physical and transitional risk measures, and the inclusion of any offsetting and natural climate strategies (the latter includes agriculture, forestry and other land use).
Other ESG metrics: Social and nature-based measures are becoming more robust and output-driven. Examples include health and well-being or inclusion at the occupier and community level. In view of the significant social impact of the built environment, social impact metrics also need to be developed.
We expect commercial real estate owners will look to enhance the green premium in buildings and minimise the stranded asset risk, and improved disclosure against real estate metrics will feed into market values.
Hopefully, there will be a dynamic, consensus-focused engagement between industry and regulators that dovetails with regulators flexibly endorsing industry initiatives. Our industry collaborating with regulators must recognise the win-win outcome of prioritising and solving the metrics challenges for commercial real estate.
Key COP26 goals include collaboration to deliver net zero: this decade is decisive. As a priority, the commercial real estate industry must work together with regulators to address the evolving metrics challenges and turn solutions to these challenges into action.
Oliver Light is director for real estate at Carbon intelligence and Melville Rodrigues is head of real estate advisory at Apex Group