Justin O'Connor, the global CEO of Savills Investment Management, is relocating to Hong Kong as the company looks to accelerate its expansion in the region and globally
O'Connor, who is also chairman of Savills IM, will also become CEO for Asia-Pacific.
"The Asia-Pacific region, where Savills IM currently has five offices, is an important part of the firm's long-term strategy, and this move will build upon the winning of new business in recent years," Savills IM said.
Nick Cooper, who joined Savills IM in January last year as a senior advisor, has become deputy chairman, with oversight of global investor services.
To help accelerate growth in Europe, the company has promoted Giuseppe Oriani from head of Italy to CEO Europe.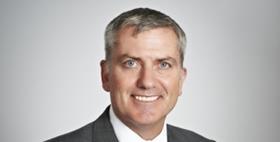 Harry de Ferry Foster, the fund manager of the Charities Property Fund, and Jon Crossfield, the head of strategic partnerships in Europe, have been appointed as co-heads for the UK in addition to their current responsibilities.
Carolina von Groddeck, managing director of Savills Fund Management, will become head of Germany.
O'Connor, said: "Our strong growth over the last five years, increasing from €4.2bn AUM and eight offices in 2013 to over €16.6bn AUM and 18 offices today, has led us to broaden our senior management team to promote continued global expansion.
"These changes will allow us to further build on our strong global platform and I look forward to leading the next stage of the development of our business."