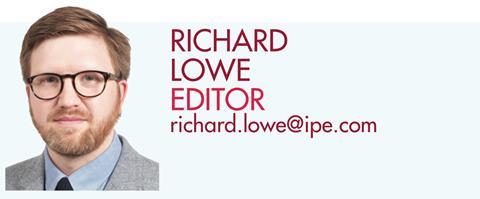 Landsec, a listed real estate investment trust and one of the largest owners of offices in the UK, is currently developing what it intends to become a complex of offices, housing and retail in London's Southwark, an area south of the Thames, opposite The City. The project, The Liberty of Southwark, is still a development site, and Landsec recently uncovered what has been described as "the most intact Roman mausoleum ever to be discovered in Britain". The remains include walls and interior flooring, including a mosaic. It is a reminder of how cities can grow and shrink and be used in different ways over time.
Antonietta Lerz, senior archaeologist at MOLA, a firm that specialises in archeological excavations at development sites, said: "This relatively small site in Southwark is a microcosm for the changing fortunes of Roman London – from the early phase of the site where London expands and the area has lavishly decorated Roman buildings, all the way through to the later Roman period when the settlement shrinks."
Further east down the river, a more contemporary shift is playing out. It has been reported that HSBC is planning to relocate from its iconic tower in Canary Wharf to central London. It is symbolic of what is happening at Canary Wharf specifically, and in the office sector more widely.
When the Roman mausoleum in Southwark was built, the area now known as Canary Wharf would have been marshland. It eventually became the home to London's West India Docks in the 19th century, and in the late 20th century was transformed into today's financial district.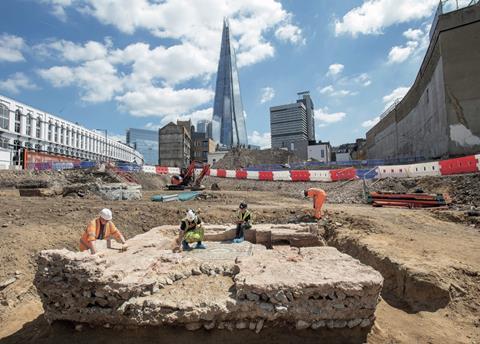 But in the years leading up to COVID-19, the area was looking out of sync with urbanisation trends and the so-called 'live, work, play' phenomenon that favoured city locations – and saw tech firms swapping Silicon Valley campuses for offices in downtown San Francisco, for instance.
Then, since the pandemic, when employees have to effectively be incentivised to come back to the office, the somewhat sterile and dated feel of Canary Wharf makes the challenge all the harder.
In part, Canary Wharf has responded to the situation with plans to move away from its dependence on financial-services tenants and new developments aimed at transforming it into a hub for life-science companies. In the light of the HSBC news, this looks to be a critical move if Canary Wharf is to remain relevant in the 21st century.
But the situation is not only reflective of changing working patterns and urbanisation trends. While corporates need less space overall, they also want modern, sustainable space that promotes wellbeing for their staff. Environmental regulations and net-zero targets are also acting as a catalyst for a bifurcation in the market between the very best buildings and everything else.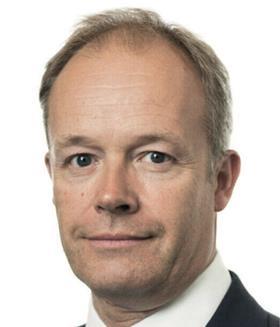 "We are in the midst of a 'green-building super cycle', characterised by an increase in demand for environmentally friendly buildings in major cities, offering state-of-the-art amenities that entice workers back," said Marcus Phayre-Mudge, fund manager at TR Property Investment Trust, in response to the HSBC news.
"Offices remain crucial infrastructure for knowledge-based businesses, with in-person interaction remaining a vital part of business life. However, the amount of space required has reduced. Even prior to the pandemic and this new era of flexible working, many Canary Wharf tenants had too much space, making HSBC's unsurprising move part of a wider trend."
As part of our ESG report, we look at this bifurcation in the market and the challenge of retrofitting existing office stock to meet today's demands from tenants and regulatory requirements. Refurbishment starts are at an all-time high, according to Deloitte's latest London Office Crane Survey.
The office sector is clearly undergoing major structural shifts. But to complicate matters, this is taking place during a more general repricing in global real estate markets, in large part due to rising interest rates and the changes in the cost and availability of debt.
Nowhere is the situation more severe than in the US, where office landlords are bracing for steep declines in capital values and major cities are seeing rising vacancies. As we conclude, the sector in the US seems to have entered a perfect storm that threatens to bring it down.
According to office key-card data from Kastle Systems, office occupancy is still at an average of 49% across the US, and as low as 43.5% in San Francisco. As Todd Henderson, head of real estate for the Americas at DWS, says: "These are the most challenging office conditions that I've seen in my career."