M&G Real Estate is taking its £1.2bn (€1.43bn) UK residential fund into the senior-living sector for the first time.
The real estate fund manager has acquired two developments through a new long-term partnership with assisted-living operator Birchgrove Holdings.
The partnership is expected to deliver more than £200m of purpose-built senior-living communities over the next five years.
Alex Greaves, head of UK and European living at M&G, said: "Since its launch in 2013, we have diversified the M&G UK Residential Property Fund's investment strategy so we are able to cater for each of the key life stages ranging from student accommodation through to retirement."
He added: "The principle of renting a retirement home instead of owning a property at this key life stage has significant merits.
"Individuals can downsize and free up housing stock for the next generation of buyers and rid themselves of the administrative and physical burden of owning a house.
"It also offers increased flexibility in terms of the different levels of support and provision required to live longer lives in safe, thoughtfully designed communities."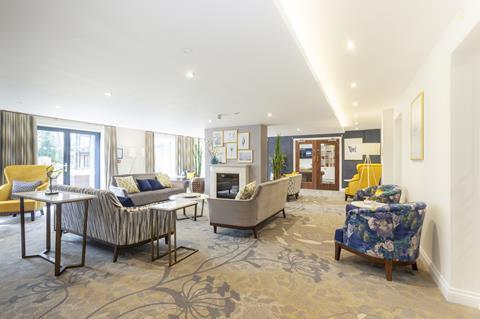 The two properties, which have 125 apartments between them, are in the South-East towns of Sidcup and Woking, where M&G sees a strong demand for assisted living from those looking to downsize or move out of London.
Birchgrove will continue to manage the properties and future assets acquired by the M&G fund.
The operator was launched in 2017 by Bridges Fund Management, a sustainable and impact investor that also has a property fund management arm.
Honor Barratt, managing director at Birchgrove, said: "In Bridges Fund Management Birchgrove has always had a partner who believes wholeheartedly in the value of achieving better outcomes for our residents and for the planet.
"We're delighted to be entering into this long-term partnership with M&G, which will allow us to move forward on an even stronger, more sustainable footing.
"That will not only benefit Birchgrove's existing residents; it will also enable us to build and operate more beautiful homes and communities for those of us who want to join our quiet rental revolution."