German institutional real estate investors are expected to become more global, ESG-focused and impact-driven in the coming years, according to Isabella Chacón Troidl, CEO of BNP Paribas REIM Germany.
Chacón Troidl, who is also part of part of BNP Paribas REIM's European executive board, said German institutional real estate investors, which are already invested locally, are increasingly looking to invest across the continent and in Asia.
"Japan, and Greater Tokyo in particular, is seen as an attractive location for German institutional capital because of its size, security and transparency," she told IPE Real Assets at Expo Real trade fair in Munich.
Chacón Troidl's views support research findings released last week by Universal Investment, which showed that German institutional real estate investors plan to reduce their overall weightings to their domestic market and reallocate capital mostly to Asia-Pacific and North American markets.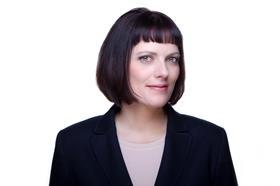 A survey of investors with more than €55bn in real estate holdings in aggregate found that the average allocation to Asia-Pacific is expected to more than double from 3% today to 8%, while allocations to North America are anticipated to rise from 5% to 9%.
According to the survey, allocations to Germany, meanwhile, are expected to fall from 69% today to 57%, while the average weighting to other European markets is expected to rise from 23% to 26%.
In the long term, Chacón Troidl believes that ESG funds will be mainstream, especially in Germany, where there is a clear willingness to invest in residential due to the shortage.
She said construction costs had already come down, which is likely to lead to more investment in residential real estate in Germany.
"Construction costs are expected to shrink in the near to mid-term as we expect financing conditions to ease later down the road," she said, adding that energy costs are about to go down to previous levels.
Chacón Troidl said immigration could help as well to reduce the shortage of workforce at construction sites. Additional, new ways of construction and renovation such as serial and modular approaches could help to get costs down.
According to Chacón Troidl, investors will also be looking at megatrends for opportunities, such as in the living sector. She said, megatrends ensure a more long-term demand-orientated investment strategy.
"Megatrends will shape our future demand. Demographics, changing lifestyles and digitalisation will lead to some completely newly developed real estate offers and approaches in the affordable living sector, for example in barrier-reduced apartments for elderly cohorts, senior living assets, family homes or one person solutions.
She said Article 9 strategies, under the EU Sustainable Finance Disclosure Regulation, are currently new and few in number, but the focus for German investors will be to create impact strategies in the years ahead.
With most of the German institutional capital being pension money, the schemes have the willingness to make an impact, which will be reflected in their investments, she said.
According to Chacón Troidl, BNP Paribas REIM Germany's top priorities are to find the right risk-adjusted return balance, work with existing portfolios and work on ESG topics, reduce CO2, engage in active asset management, and improve energy efficiency through technology.
The manager is one of the early movers to create the first fund in Europe aligned to Paris climate accord, she said.
In addition to the European Property Impact Fund, the manager also launched the Pierre Impact fund in the latter part of last year with the aim to accelerate access to housing for the general public, including young professionals, students and seniors and social infrastructure like schools.
To read the latest edition of the latest IPE Real Assets magazine click here.