Investcorp, with the support of Montano Real Estate, has sold the two remaining buildings of the Eschborn KÖ-Campus in Germany to SCPI Eurovalys, a fund managed by ADVENIS REIM, for a total price of €70m.
The transaction is the largest in the Frankfurt real estate investment market so far this year. Following the sale of the KÖ3 building to Conren Land in August 2022, the KÖ Campus is now completely sold.
The KÖ Campus was built in 1991 and refurbished in 2018. Since the purchase of the KÖ-Campus by Investcorp in July 2018, Montano, its partner for investments in commercial real estate, acted as asset manager for the asset.
At the beginning of 2022, Montano implemented comprehensive modernisation and ESG measures in the combined total lettable area of almost 40,000sqm as part of its active asset management strategy.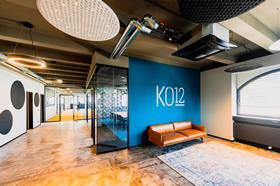 By the end of 2022, Montano had attracted eight new office tenants to the KÖ Campus, making it fully let.
Julius Falcinelli, head of asset management at Montano Real Estate, said: "We feel obliged towards the environment and society to implement sustainability goals with regard to ecological, social and ethical aspects, especially in the area of existing properties. A nice side effect: modernisation measures increase the value of the properties and ultimately lead to successful transactions, just like here with the KÖ Campus.
"Right at the start of our involvement in 2018, we initiated the ecological transformation of the entire ensemble and repositioned it within five years; we are now reaping the rewards for this work."
To read the latest edition of the latest IPE Real Assets magazine click here.