What next for the largest seller to Chinese capital?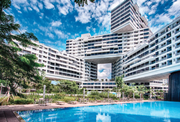 CapitaLand has plans to expand globally and move significantly into third-party fund management. Florence Chong speaks to president and group CEO Lim Ming Yan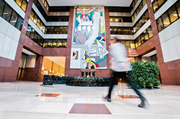 South Korean investors are expanding their alternatives exposure, and overseas real estate debt is a key target. Florence Chong reports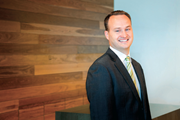 Sunsuper was one of the first movers into real assets when it was still relatively small. The Australian investor has been growing and so has its appetite

Japanese investors are returning to global real estate after an extended hiatus. Florence Chong considers whether the level of investment will reach the heights of the 1980s
The AUD2.2trn superannuation fund industry was an early proponent of real estate and infrastructure investment. Florence Chong profiles five of the biggest constituents

Restrictions on outbound investment is having an effect. But appetite for global real estate means that Chinese capital is here to stay

Jack McGougan joined AustralianSuper just before the 2008 crisis. He talks to Florence Chong about pruning its property portfolio and taking it direct
Pension funds and insurers are pushing more and more into real estate debt. And their appetite will only get stronger, writes Florence Chong
Digital Edition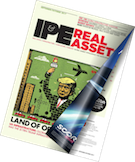 Subscribe to the digital edition of IPE Real Assets magazine to view the latest issue directly in your browser.

Aberdeen Standard names Min Asia Pacific real estate investment research head

 Schroder REIM appoints Dubos head of France

Patrizia said Mokrane will the business in due course from LaSalle in London

Chris Reilly resigns after more than a decade at company

Lundin named chief executive of Polhem Infra; Skogestig is new CEO Vasakronan

McNamara heads Europe and Matheson heads Asia Pacific