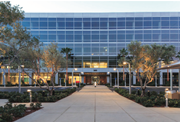 Mass PRIM made its first direct deal without a third-party manager last year. Is this the start of a new trend? Christopher O'Dea reports
Pension funds are beginning to pull capital out of core funds as return expectations diminish. But where, asks Christopher O'Dea, are they redeploying it?
US pension funds are rethinking their approach to global diversification. Eric Adler tells Richard Lowe how this could be critical for the European open-ended fund sector
Pension funds are increasingly cautious and beginning to question the closed-ended fund model. Christopher O'Dea reports 
Digital Edition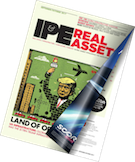 Subscribe to the digital edition of IPE Real Assets magazine to view the latest issue directly in your browser.

Aquila Capital, GRESB, KanAm Grund, Acofi Gestion, WP Carey, Real Asset Partners

Gray takes over day-to-day management of the firm from Tony James

BIP hires Wallace Henderson and Sebastien Sherman 

LaSalle prepares succession for Income & Growth Funds, JLL hires former EPRA CEO

Global fund aimed at pension schemes given £138m of seed money