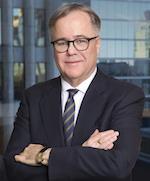 Hugh O'Reilly took the top job at Canadian pension investment manager OPTrust three years ago. He talks about pursuing a member-driven investment strategy for real assets. Interview by Stephanie Schwarz-Driver
Public pension plans in the US have been some of the biggest allocators to real estate and infrastructure strategies. Jon Peterson and Richard Lowe profile six of the largest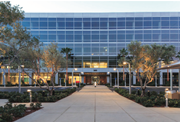 Mass PRIM made its first direct deal without a third-party manager last year. Is this the start of a new trend? Christopher O'Dea reports
Pension funds are beginning to pull capital out of core funds as return expectations diminish. But where, asks Christopher O'Dea, are they redeploying it?
US pension funds are rethinking their approach to global diversification. Eric Adler tells Richard Lowe how this could be critical for the European open-ended fund sector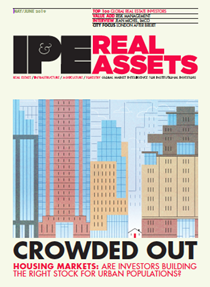 Digital Edition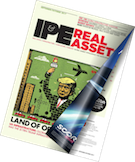 Subscribe to the digital edition of IPE Real Assets magazine to view the latest issue directly in your browser.

Camurça to lead BNP Paribas REIM's investment in France

Fouillé and Hammarlund have joined HIG's real estate team as managing directors

Chad Phillips joins from Guggenheim Real Estate; Brian Tilton joins from CPPIB

Savills commenced search in July last year after Justin O'Connor left

Charles will join BNP Paribas REIM on 1 July from AXA IM–Real Assets