US public pension funds are shoring up their real estate portfolios as the market cycle shows no sign of ending. Stephanie Schwartz-Driver and Richard Lowe report
US public pension funds are some of the largest institutional real estate investors in the world, and so they are some of the most keenly monitored.
"The big US investors are only getting bigger," says Alok Gaur, global co-head of the client capital group at LaSalle Investment Management. "They command such a substantial market share that other investors inevitably watch what they do."
US investors have one of the largest, most liquid real estate markets on their doorstep and they have a long history of investing in the asset class. It is not surprising then to see that, while they might not have the highest target allocations to real estate, they tend to be the most fully invested among global investors.
This year's Institutional Real Estate Allocations Monitor, produced by Cornell University's Baker Program in Real Estate and Hodes Weill & Associates 2019, shows that institutions in the Americas have the lowest average target allocation to real estate, at 10.1%, but, with a current exposure of 9.4%, they are also the closest to reaching it. Within this group, US public pension funds have a slightly lower target, at 9.9%. It is also worth noting that their target allocations were up 20bps year on year.
"They are the least under-invested," says Doug Weill, managing partner, Hodes Weill & Associates. "And at the same time, they have the best-performing portfolios." In 2018, US institutions showed a one-year return of 9.2%, compared with 9.1% for Asia-Pacific and 7.5% for in Europe. "This is in part related to a trend to invest domestically," says Weill. "Institutions in the Americas tend to be home biased, as are institutions in Europe."
Gaur points to the same trend. "We believe that the US will be the most compelling place to invest over the next one to three years. The US clearly has a great demographic story and an economy that has been expanding," he says.
However, being fully invested and having experienced past market cycles, US public pension funds are well aware that the current cycle is overdue a correction. In late 2008 many were hit by the 'denominator effect'. They became over-allocated to real estate overnight simply because stock-market crashes shrank the listed proportion of their portfolios.
The 2019 Allocations Monitor report highlights some notable changes to allocation targets, ranging from a 200bps increase by the California State Teachers' Retirement System (CalSTRS) to a 300bps decrease by the Los Angeles County Employees' Retirement Association.
In fact, CalSTRS has been over-allocated to real estate for some time – at the end of September its $33.8bn property portfolio represented 14% of total assets, above its 13% target. In November, it voted to increase its target allocation a further 200bps to 15%.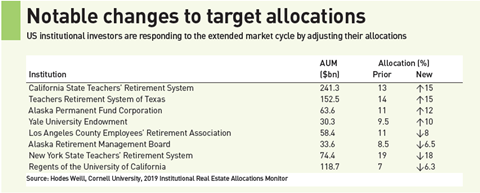 But it has also been active seller this year, disposing of $1bn in direct assets owned through separate accounts and joint ventures, while also issuing $1.1bn of redemptions from open-ended property funds.
Real estate consultant RCLCO Fund Advisors was asked to explore the feasibility of increasing the pension fund's target allocation to real estate and whether it "would result in diminished returns". RCLCO concluded that CalSTRS "should be able to increase the allocation… in an accretive manner" while maintaining "discipline with investment criteria".
RCLCO said the new $500m allocation to REITs "could be deployed immediately" to achieve the 15% real estate target. It also said that, "while CalSTRS has been a net seller of open-ended commingled funds, CalSTRS could transition toward investing in such funds, most of which do not have an entry queue at this point in the cycle, and thus would allow for capital… to be deployed quickly".
As well as reviewing allocation targets, US public pension funds are looking to review their holdings, to re-weight their portfolios and to ensure they can quickly respond to market movements.
Christy Fields, managing Principal at Meketa Group, a pension fund adviser, says there is a lot of house cleaning going on. "It may be that some investors will further shore up their portfolios by disposing of legacy fund interests using the secondary markets, believing that most of the recovery that could be expected has already happened and has been priced in," she says.
"They are fortressing their portfolios – they do not want to be carrying legacy funds into a period of uncertainty. Everyone is really mindful of the next five to 10 years, going over their portfolios with a fine-tooth comb, making sure that debt is structured, and relationships have good governance."
One of the most notable current trends is a concerted attempt by some pension funds to reduce their exposure to retail assets and increase it to industrial. Both sectors are diverging in their performance as the disruptive effects of e-commerce on traditional retail become apparent.
This has played out within the universe of the large, diversified core real estate funds that make up the NFI ODCE index. Many pension funds have filed redemptions on funds overexposed to retail and underexposed to industrial markets.
"Over the last three to four months, we have seen that all of the larger US pension funds have evaluated the amount of retail they have in their open-ended product," says Gaur. "They are rotating capital to where exposure to that asset class is much reduced."
ODCE funds that have built up a significant exposure to industrial property have been in favour, but industrial-only funds have benefitted the most. Exeter Property Group is among managers that have launched industrial-focused funds in this environment, and the company expects to raise the biggest in its history – and for Exeter Industrial Value Fund V to be oversubscribed.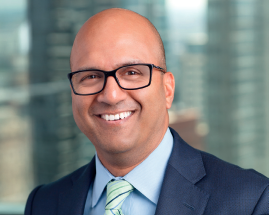 Illinois State Universities Retirement System has sought to boost its exposure to industrial real estate by investing in sector-specific funds for the first time. It committed $100m (€89.5m) to Prologis Targeted US Logistics Fund and $50m to Cabot Industrial Value Fund VI over consecutive months.
Cambridge Associates has predicted that $6.4bn will be raised for industrial real estate funds in 2019, which would make it a record year by more than doubling the $2.9bn raised in 2018.
And Oregon Public Employees Retirement Fund has been investigating how it can boost exposure to industrial real estate, culminating in it creating a joint venture with LBA Realty to invest $250m, while also deepening an existing joint venture with Lincoln Property Company.
The two largest US public pension funds, CalSTRS and California Public Employees' Retirement System have been pumping capital into industrial separate accounts managed by Principal Real Estate Investors, and Bentall GreenOak and GI Partners, respectively.
"The other trend we see is not about sector or geography as much as how the large investors are approaching investment opportunities," says Gaur. "They are looking to go more direct, taking increasing advantage of the co-investment route."
Weill adds: "While smaller investors tend to favour closed and open-ended funds, the larger investors are moving more toward direct investment, including joint-venture structures. They are focused on maintaining more control and driving down fees."
Gaur believes that the control element is more influential than the fee aspect. "The larger funds are already enjoying fees that are lower than the market average," he says. "It is more about portfolio construction. I heard one fund representative [say] he does not like a situation when others have discretion and he has to wait to see how his capital is invested." Instead, Gaur can drive capital into co-investments and joint ventures where he has control.
Some firms are bringing origination and asset management in house. Many others that favour the direct route are still using managers, but they are allocating to separate accounts and JVs, bringing them more control and lower fees.
There are industry-wide ramifications from this trend. For a start, says Weill, "I think what is happening is that smaller managers are getting crowded out and the larger managers are capturing a disproportionately higher percentage of allocations."
The 'collaborative' model
CalSTRS has formalised its aim to have more direct control over its investments in an approach known as the "collaborative model". Inspired by Canadian funds, which have long relied on internal resources, and already tested in its real estate allocation, the collaborative model will be spreading into other CalSTRS asset classes in the coming years.
CIO Chris Ailman refers to the transition to the collaborative model as "an evolution, not a revolution" in the fund's investment management process. At the heart of the collaborative model is the desire to exercise more active control over its investments, but CalSTRS will follow different routes for different asset classes. For real estate, for example, the focus is on joint ventures and the acquisition of operating companies; for infrastructure, the fund will seek out co-investment opportunities.
One motivation for the change in process is potential cost savings. In a presentation in May, deputy CIO Scott Chan pointed out that the 44% of the portfolio managed internally carried a cost of $30m – while fees to external managers for the remaining 56% amounted to $1.8bn. Ailman noted that it is effectively about one-tenth of the cost to run assets internally.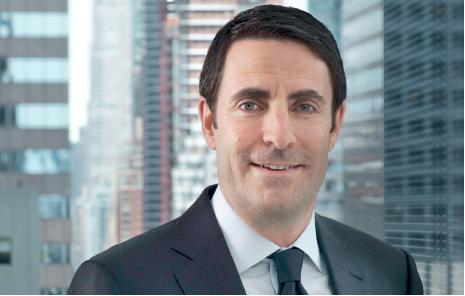 The fund is aware that it will have to change some established patterns for the collaborative model to succeed – these are the four "critical resources" identified by CalSTRS. One challenge is the need to attract and retain talented employees to bring more investment in-house, not just investment managers but also associated specialities such as legal services.
Recruitment is traditionally difficult for public funds, which cannot match Wall Street salaries, but the CalSTRS compensation committee is open to considering higher salary brackets for some investment specialist roles. There will be other increased expenses as well, including travel. And the fund will have to define streamlined procurement to keep up with the fast pace of deals outside the public space.
"Institutions want to do more with fewer managers," says Weill. "The [biggest] are getting bigger." In fact, only 13 of respondents would consider a new emerging manager. "Not only are the boutiques getting squeezed, but the potential for new entrants into the market is getting harder," he says. "That is a risk for the industry. We are not going to have new blood or entrepreneurial teams entering the industry."
One reason for this trend, says Gaur, is that "co-investment opportunities move quickly. We are living in an age of transparency, and there is a lot of competition." Public pension funds cannot wait for a board's quarterly meeting to get approval for a vetted opportunity in a "blink and you miss it" investment environment.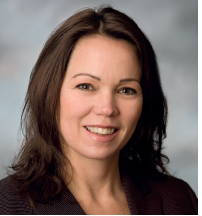 While some funds will award discretion on co-investments to their external managers, others have built up internally. And others have set rules or guidelines with boards. Gaur says: "We have relationships with a couple of pension funds now that can react on a timely basis, with an approved firm, in the context of an existing relationship, with a pre-approved size of investment. Boards…do not want to miss out just because of a fund's internal structure."
Meketa also has noted a trend of reducing investment managers to achieve fee efficiency and to leverage internal resources appropriately. "We have seen scaling up of existing relationships," says Fields. "Pension funds are taking advantage of time-tested, larger relationships. And hand in hand with this strategic partnership framework has come improvements in governance."
"I hope it is a lasting change," she says. "I think it is."