Film studios are the latest target of real estate investors scouring for opportunities in an increasingly competitive market. But how durable is the trend? Dr Alexis Crow investigates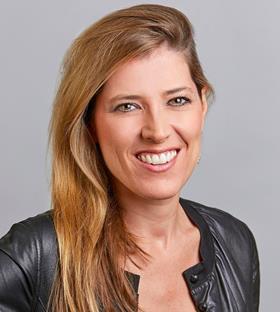 In a world of low to negative interest rates, and an estimated $14.8bn (€13.1bn) worth of negative yielding bonds, investors seeking a relatively safe, 'bond-like' return have been diverted further afield from the arena of fixed income, and – perhaps in part bypassing frothy equity markets – have found firm footing in real estate as an asset class.
Even prior to the coronavirus pandemic – and the corollary accommodative stance by central banks around the world, prompting rates lower, in many cases – former ECB President (and current Italian Prime Minister) Mario Draghi pointed to the potential bubble risk of commercial and residential real estate markets in certain key gateway cities across the euro-zone. Accordingly, in the hunt for yield, investors have rotated into real estate and, with respect to many core markets across Europe and North America, confront a landscape of lofty asset prices, and lower cap rates (over the long term).
Against such a backdrop, real estate professionals have needed to become slightly more adventurous regarding their selection of the 'food groups' in which to invest. Faced with 'white-hot' housing markets in many jurisdictions, an office sector that has seen markedly little distress in pricing, despite the working-from-home disruption, and an overcrowded logistics and warehousing environment, many investors have turned fresh eyes to alternative opportunities within the built environment, such as senior housing and biotech.
The explosion of content creation – a trend well underway prior to the pandemic, but accelerated by the 'watching-from-home' phenomenon – has lured some the world's shrewdest real estate investors to deploy large pools of capital to studios for digital content creation, be it for feature productions, television series, commercials, animation, or even virtual – and possibly carbon neutral – production shot on 'volumes', or high definition screens.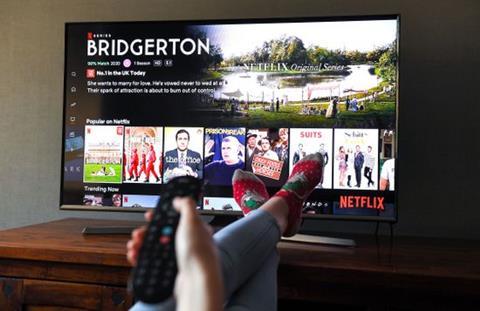 Just how durable is this trend, and what's driving it? Is this yet another example of exuberance and an overzealous exercise of creativity on behalf of portfolio managers?
A number of different market forces suggest that investing in studio space might consummately align with the return profiles of many global real estate executives, acting as stewards of capital with a long-term horizon. The explosion of content creation, and the entrance of formidable industry giants into the streaming space – matched by a robustly growing subscription base, in jurisdictions from France to India – indicates that the streaming phenomenon is here to stay.
Additionally, the attendant 'series mania' – that is, viewers' preference for watching multi-episode and multi-season television shows – means that many stages are rented out on a long-term basis: in some cases, spanning the course of several years. One estimate is that soundstage occupancy has been running at about 95% capacity since 2015, suggesting that studio investments might offer a steady return.
In considering geographies, one might follow the incentive: in an effort to re-energise their economies in the wake of the COVID-19 shocks, many state, local and municipal governments in the US have rebooted or amplified various incentive programmes in order to attract more production. And yet, in addition to a multiplication of incentives, investors should also consider which cities are home to significant crew bases – a critical component, analogous to thinking about efficient labour market pooling as a factor in gauging the investability of a city.
Also, reflecting the market theme du jour, investing in sound stages has the potential to boost the ESG potential of portfolio managers. While many real estate investors increasingly turn their sights to 'real estate as a service' – and toward expanding the role of digitisation within the built environment – the ability to deploy capital to high-tech studios, such as those for visual effects (VFX), creates additional opportunities for skilled proptech operators and investors. And for the E, or environmental component of ESG, the prospect of supporting the use of 'volume' technology, or high-definition screens, yields the potential for carbon neutral production.
Finally, in considering the S, or social component of ESG, the job creation components implicit in incentive policies – from France to Spain, and from New Mexico to California – means investors can also contribute to the development of human capital across the skill spectrum, from VFX to hospitality, and thus the opportunity to contribute both directly and indirectly to improving livelihoods, in boosting local economic growth and development.
Tinseltown in North America: from 'Hotlanta' to Hollywood redux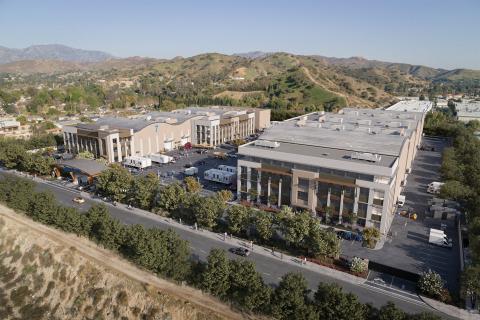 In weighing up the potential for investing in sound stages across the US and Canada, several critical factors need to be considered. While state and local governments have in many cases expanded incentives for production – from Oregon to Kentucky, and from Mississippi to Montana – the ability to tap into a deep crew base (that is, a rich labour market pool of industry talent which could serve multiple productions at a time) should be considered a decisive factor in geographical selection. Additionally, in a similar vein to weighing up the investability of a city, strong infrastructure – such as the presence of industry-leading airports – and a positive quality of life are also determining factors. For these reasons, Atlanta, Albuquerque, New York, Los Angeles, Vancouver, Montreal, and Toronto represent cities of opportunity for investing in sound stages within North America.
Fondly referred to by locals as the 'Hollywood of the South', Atlanta – and the wider state of Georgia – is home to what one industry insider names as the "most robust incentive programme in the country". With a deep crew base of over 30,000 professionals, an industry-leading airport, and a relatively lower cost of living, Georgia has become the third largest production centre in the US, after California and New York. Big sound stages developed across the city and state cater to both film as well as television production. Creatives wooed to Hotlanta also laud the extent to which their dollar goes further (although this might be changing slightly with higher rent prices in the wake of COVID-19).
With a strong incentive programme from both the state as well as the municipality, Albuquerque has emerged as one of the most prominent production locations in North America. New Mexico state is home to a deep crew base, capable of serving at least seven major productions. The torrent of film studio investing in New Mexico – underpinned by generous incentives from the state and municipalities – also showcases the ways in which such investments can bring about positive socio-economic change, as well as the empowerment of local communities. Reflecting the mandates of the state government, major content creators have focused on job creation across the skills spectrum – from highly skilled technical positions to hospitality jobs in support of production – as well as investing in skills and human capital development, via the Film Crew Advancement Program, which offers further financial incentives for training on set.
Moreover, Santa Fe is home to the first film studio owned by a Native American community (converted from a former casino), which potentially sets a precedent for supporting local involvement in sustainable economic growth. One company has also focused on supporting the talent of racially/ethnically diverse communities in a future of content creation, working with Native American, Latinx, and African-American communities within New Mexico.
With a system of generous tax credits, multiple international airports, and 'one of the most experienced talent and crew pools in the world,' NYC continues to hold a pole position as one of the major hubs for content creation in the US. In considering ESG metrics, the state offers a 'diversity credit' in support of female or minority writers and directors. The Big Apple offers a voluntary 'Film Green' programme, to support sustainable production in the city. The city also features a 'Made in NY' post-production training programme, with an aim to spur job growth within racially/ethnically diverse communities for the expanding market of content creation. Although some of these incentives might shift with incoming municipal and gubernatorial administrations, sound stage investing in NYC continues to attract some of the most dominant players in the real estate ecosystem.
Despite a 'California offramp' – that is, a net migration out of the Golden State to other sunny idylls such as Florida and Texas, as a result of high taxes, an elevated cost of living and a crisis of affordability in key housing markets – Los Angeles and its environs endure as a wellspring of content creation, from television to advertising to feature length productions. In recent years, soundstages in the City of Angels have also attracted some of the world's largest real estate investors, poised to capture returns from the constant slew of productions in the city. In terms of incentives, the state has recently revamped its incentives programme, with a focus on job creation and spurring economic growth within California. LA is recognised for its well-established production infrastructure, a deep and seasoned crew base, and is served by one of the world's major international airports.
Canada calling: Vancouver, Montreal, Toronto
Due north of Tinseltown, Vancouver has been dubbed 'neo-Hollywood', and designated as a top city to live for moviemakers from across the globe. It is actually home to the largest cluster of animation and VFX studios in the world, for both domestic and foreign production. British Columbia also offers a generous tax credit system, which also entails a focus on boosting employment in the industry. A deep and rich crew base is also supported by a strong ecosystem in film schools, with 17 educational institutions offering degrees in film production. Vancouver has also wooed production from the US in the wake of COVID-19, given the city and province's handling of the pandemic.
While Montreal is swiftly garnering attention as a global AI hub, the city's tech-centric growth and employment is a natural ecosystem for digital content creation. It has also been designated as a 'world-class VFX hub', with an experienced talent pool, a rich quality of life, and relatively lower cost of living than other cities served by such a vibrant cultural scene.
Although it is home to one of the world's leading film festivals, Toronto has become a stage for major television content, with the production of series requiring multiple years of occupancy on sound stages. While the presumed continuity of such returns might be palatable for some real estate investors, there is also likely scope for building additional studio space to support feature length production in Toronto – a goal which has been avidly pursued by the city's mayor.
European markets: France, Spain… and the UK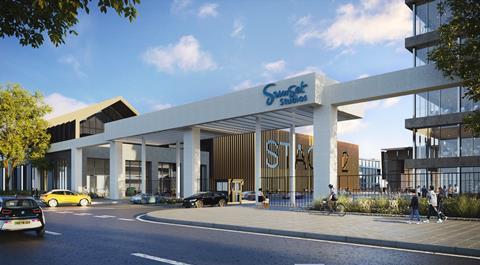 In weighing up the pros and cons of the European market, it is difficult to ignore France as a leading destination for real estate investment in production. The country produces the second most feature films after the US and is the second largest exporter of movies in the world. Looking beyond film, some of the world's major streaming services are focused on fostering local content within the French market. Presumably, with the growth of French language filming services catering to Francophone and Francophile populations scattered across the globe, as well to as the French expat community in various countries – production capability will likely continue to expand and blossom within La Republique, magnetising attendant real estate investment.
In Spain, Prime Minister Pedro Sanchez has launched a $1.9bn (€1.6bn) programme designed to support the local production, to attract foreign investment into the sector, and to enshrine the country as a leading hub – and exporter – of major film, television, digital, VFX, and animation content. In addition to generous incentive and investment programmes, Spain is home to a rich and talented crew base. In considering future growth markets for streaming services, the ability for Spain to service an expanding subscriber base in Spanish-speaking Latin America is also a critical driver for the local industry – and hence sound-stage investment.
Lastly, the UK is also a natural destination for real estate investment in support of production. While the country as a whole has recently regained its pole position as the top destination for real estate capital within Europe, London and its surrounding counties are also home to a rich production infrastructure. The capacity to cater toward expanding film and television production has attracted some of the world's largest real estate investors.
Most notably, the UK has recently completed the first 'carbon neutral' production, by shooting on 'volumes' – by using a 180-degree video wall, one actor can stand in front of multiple backgrounds, thus creating the potential for 'carbon neutral' production to be shot without going to location. Use of a virtual location is also helpful in the time of a pandemic, and associated curbs to mobility across the globe. As a result of both the ESG perks – as well as mitigating current COVID-19 restrictions – shooting on volumes is likely to grow in demand, presenting an opportunity for sound stage investment for real estate executives flush with deep pockets and a prowess in proptech.
Conclusion: ticking the boxes of ESG
In sum, set against a backdrop of low to negative interest rates, sky high valuations across asset classes, and the corollary move into real estate, for exploratory investors seeking yield and long-term returns, sound-stage investing might be just the ticket. As studios position themselves to develop local production in efforts to serve seemingly insatiable global demand, the ability to distinguish between the relative attractiveness of certain hubs remains critical.
Here, the ability to tap into a rich talent pool – in the form of a deep crew base – as well as industry-leading infrastructure remain decisive factors. As a kicker, some of these investments have the potential for portfolio managers to tick the E and the S boxes by supporting green production, local job creation, and to support the G components of diversity, related to various incentive programmes supporting racially/ethnically diverse communities.