Reputations, regulations, and the future of the planet itself should concern fund managers, especially as they are in a position to take action, writes Evora Global co-founder Paul Sutcliffe
As an industry, we excel at making commitments, particularly commitments to achieving net-zero emissions. The big institutions have all published their timelines – some targeting net zero by 2030, others by 2040 or 2050. However, where we fall short is in translating these commitments into concrete action.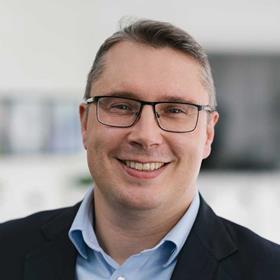 Our industry, responsible for approximately 40% of global emissions, has a critical, seven-year window to achieve a different and more sustainable path by 2030.
Addressing these issues is a moral, ethical, and fiduciary responsibility, and technology can play a crucial role in achieving this goal.
At Evora, we aim to deliver a better future through solutions that blend technology and human interpretation. 'Powered by technology, perfected by humans' is a phrase we often say.
But currently these challenges remain unmet. So why?
For one thing, there's a fear of the 'first-mover disadvantage.' This concept suggests that prioritising sustainability will incur costs and competitive disadvantages. However, increasingly, we see that not taking pre-emptive action reduces the long-term value of assets.
Fund managers should not only consider their future buyer, but also their buyer's buyer. Climate risk is accelerating and, unless we consider how assets perform in the 2030s and beyond, we risk widespread devaluations.
Moreover, unless real estate fund managers invest in retrofitting, innovations, and sustainable building practices, they are likely to suffer in these three significant, overlapping ways: reputations, regulations and the overarching risk to our planet.
Reputations
Decision makers in real estate face risks to their reputations. We've seen big cultural shifts on many issues, including climate concerns. Evora's conversations with clients reveal fears about being on the wrong side of history. In fact, in Evora's annual survey with fund managers, this has appeared as one of their top concerns.
Reputations will suffer unless action is taken, both within the industry and among the wider public. Fund managers cannot afford to be known for making unsustainable investments - this will tarnish their reputations.
Regulations
Regulations are increasing, with more expected in the short term. Rather than adopting a 'wait and see' approach, it's advisable to focus on future-proofing, rather than business as usual. Non-compliance can be costly, both financially and in terms of public perception.
Non-compliance leads to legal penalties as legislation becomes increasingly stringent. Inaction will force change upon businesses.
The Planet
Lastly, and most importantly, failure to address the climate crisis means failing the greatest challenge of our time. Climate change poses an existential threat to humanity, and our current efforts fall short.
With yet another summer of record-breaking temperatures, wildfires, and disruptions, the time for action is now.
Action
As I write during World Green Building Week (11-15 September), this is a time for action and investment in sustainable buildings, rather than more commitments.
In the real estate industry, we control the elements necessary to move to net zero carbon and make buildings truly sustainable. This requires financial investment.
The challenging economic environment may hinder the implementation of sustainable practices. Many fund and asset managers are not prioritising climate change amid the cost of living crisis.
This is understandable, but major investors and real estate companies have access to resources that can make a real difference.
Data plays a crucial role, as does collaboration between property managers and tenants. But prioritising immediate action is key.
World Green Building Week must mark the moment when the real estate industry shifts from making empty commitments to prioritising sustainability. The time for change is now.