US investors are targeting the UK private-rented sector, but will they get the returns they hope for?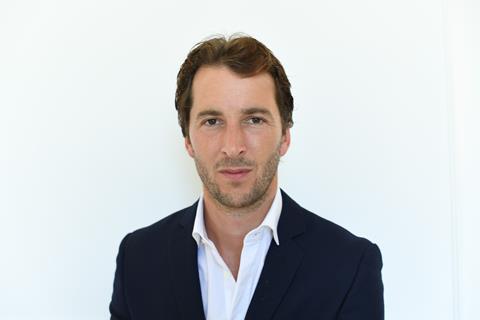 According to CBRE's UK Residential Investment report, in 2018 a record total of £3.1bn (€3.3bn) of institutional investment went into the UK private-rented sector (PRS), a 33% increase on the previous year. These are staggering figures for a sector still in its infancy compared with the more established real estate sectors.
The pace of growth of UK PRS is showing no signs of slowing in 2019. The volume of capital committed is growing even faster, increasingly attracting overseas investors seeking income from a secure, stable asset class.
As an early entrant to the market, Long Harbour has invested over £400m in UK PRS over six years. Indeed, we have just secured our latest investment joint venture, which has £500m to deploy in schemes across the UK over the next two years.
Based on our recent fundraising across a range of territories, international investors' appetite for UK PRS is strongest in Asia, Scandinavia and, especially, North America.
Our own experiences are reflected by CBRE's UK Residential Investment report, which highlights that in Q4 2018 there was £33.8bn of institutional equity targeting UK PRS over the next five years, an increase of £190m on the previous quarter, with investment from the US accounting for the entire increase.
Indeed, equity from the US now accounts for almost half of the total money targeting UK PRS. Domestic equity accounts for a quarter of the total (£8.1bn), with a further £5.1bn from Asia and £4.8bn from Europe and the Middle East. However, most of the capital committed in 2018 originated from UK investors.
Why are US investors attracted to UK PRS? In North America the whole multifamily residential sector is much more mature. US pension funds understand the dynamics, are comfortable with the concept and take an opportunistic, value-added approach in targeting high returns with leverage.
UK pension funds tend to adopt a more cautious approach and are more circumspect around data and performance, while Brexit is, to an extent, dampening the appetite of pan-European investors. US investors are also being forced to look abroad because of a slowdown in their domestic market.
In recent years, there has been a boom in development projects in the US multifamily sector, which from about 2016 has resulted in a glut of high-quality and amenity-led developments in US cities. This has led to flat rental growth and lower yields in US multifamily assets and in turn has given US investors an incentive to look towards the UK.
£3.1bn of institutional investment went in to the UK private-rented sector in 2018, a rise of 33% over the previous year, according to CBRE's UK Residential Investment report
While there is great interest and capital available from the US, it is difficult for those investors to achieve the high level of returns they are looking for in the UK. Looking abroad means greater risk, and so US investors typically expect returns of 12-14%, while their investment horizon is shorter than that of other international investors.
While the UK market is buoyant, with good yields and prospects for rental growth, these returns are hard to achieve, even for the most experienced domestic UK investors. US investors are certainly here in the UK, setting up teams on the ground, but the opportunities are proving hard to find. Canadian, European and Asian investors, by contrast, are better placed to take advantage of UK PRS because they are more willing to take a long-term approach.
Emulating US multifamily
Will the significant interest in UK PRS mean that we will face the same glut in high-end rental developments as the US did?
I believe this is unlikely because the supply constraints in the UK will continue. The UK is not as efficient as the US when it comes to getting new developments built quickly, with the planning system, among other factors, acting as a natural constraint on new projects.
Traditional asset classes are more vulnerable to poor market conditions, such as a downturn in the economy affecting demand for office space, or the boom in e-commerce reshaping the future of retail. Equally, the global macro-trends of a growing population and urbanisation underpin build-to-rent – there is a housing crisis and people always need a place to live.
While concerns about policies such as rent control are always in the background, it is not acting as a barrier.
If we look at rent controls historically and globally, we see that the intention to address affordable housing is there, yet the desired outcome is rarely met. Institutional investors bring a professional and responsible approach to investment and the benefits of this should be embraced and not hindered.
Of course, fairer, more transparent terms for landlords and their tenants will always be more favourable, so longer rental terms and inflation-link reviews work for both tenants and investors.
The challenge for the UK PRS market is to create the right mix of product, without concentrating only on the most high-end developments. All parts of the rental market must be catered for, and investors and developers will be rewarded for meeting this demand. In this respect, German multifamily is a good example of a market that functions well and caters for mid-market renters and families.
With an increasing focus on income return, the UK residential sector is attracting the big US players. But the UK market is very different, and its 'Americanisation' might be overstated.
The smart international money will maintain a long-term approach, target realistic yields and seek diversified PRS portfolios that appeal to mass-market renters.
William Astor is founder and chief executive of Long Harbour