COVID-19 has brought the golden age of international travel crashing down. Will it ever recover? Florence Chong reports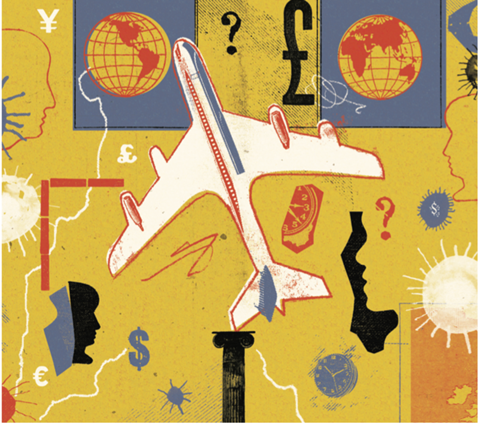 COVID-19 has abruptly ended what had become a 21st century golden age of international travel. The industry had risen exponentially over the past decade, culminating in 1.5bn tourist arrivals globally in 2019. The decline of tourism in 2020 is expected to carve between 1.8% and 2.5% from world GDP, according to the United Nations Conference for Trade and Development.
The headline news is all bad for investors in the travel and tourism sectors. Economies highly dependent on tourism for jobs and export receipts have been devastated.
According to the World Tourism and Travel Council (WTTC), the global travel and tourism sectors in 2019 contributed US$8.9trn (7.6trn) to the economy – about 10.3% of global GDP. That has changed. The United Nations World Tourism Organisation (UNWTO) says there will be 850m-1.1bn fewer tourist arrivals in 2020, putting at risk an estimated 100m-120m direct tourism jobs. UNWTO estimates point to a loss of US$730bn in international tourism receipts between January and August this year because of COVID-19.
"This is eight times the value lost during the global financial crisis in 2009," says Sandra Carvao, chief of market intelligence and competitiveness at the UNWTO. "Current trends point to at least US$900bn being lost by the end of this year."
WTTC, the travel industry's London-based trade body, says visitors spent US$1.7trn globally last year. Tourism accounted for US$948bn in capital investment.
Virginia Messina, WTTC managing director, says the global combined workforce in the tourism sector accounted for 330m jobs last year – or one in every 10 jobs created. "In a worst-case scenario – which is where we are headed, unfortunately, as we haven't seen borders open, or any long-haul travel – the loss to the global economy in 2020 will be US$5.5trn," says Messina. "About 197m jobs will be impacted."
Global industry trade bodies and United Nations agencies are urgently collaborating to thrash out a multilateral roadmap which could restart international travel. Proposals include city-to-city corridors, opening of travel between important financial and business centres, and travel 'bubbles' involving countries that have controlled the coronavirus or have a low risk of infections. The initial thoughts are to pave the way for travel between cities such as London and New York.
The WTTC is in discussions with the French, German and UK governments to create travel corridors, says Virginia Messina, WTTC managing director. Among suggestions is a pre-boarding COVID-19 test at airports to allay concerns of infection from fellow passengers. Touchless technology at airports will be important.
But airline executives say airports, and for that matter aircraft, are not the core problem. According to research from the International Air Transport Association (IATA), among the 4.5bn passengers who flew this year, just 44 cases of infection could be traced to the actual flight.
The biggest barrier to travel is the border closures and quarantine measures imposed by various jurisdictions. These amount to a ban on travel, the industry says.
The level of pain varies from country to country, depending on the level of restrictions. The UK, which has a long list of countries on its travel 'blacklists', was set to lose £22bn (€24.5bn) this year – even before England entered a second national lockdown in November. France is expected to lose €41bn, about €112m a day, Messina says.
Most countries have adopted economy-wide stimulus packages (fiscal and monetary measures) focused primarily on job support. Some have developed specific measures for tourism, providing fiscal relief and financial support to SMEs and self-employed workers.
"Fiscal stimulus packages most commonly in place refer to exemptions or deferrals of VAT and corporate income tax, emergency economic funds and economic assistance, especially to SMEs and the self-employed, along with investment programmes aiming at mitigating the immediate effects of the pandemic," says Carvao.
At the same time, many countries have implemented safety and security protocols, while deploying domestic tourism programmes which include vouchers and such incentives, she adds.
But because tourism is a cross-border industry, it will require multilateral agreements to co-ordinate a global recovery. Organisations working to revive the industry stress the "utmost importance" of a co-ordinated global approach to deal with traveller concerns.
Global co-ordination is needed in three critical areas, says Carvao:
● Acceleration of the lifting of travel restrictions in a safe and timely manner;
● Increased investment in systems that support safe travel, including testing on departure;
● Programmes sustaining and supporting businesses and jobs.
"If we fail to address these three priorities, we will fail to restart global tourism," says Carvao. "The complexity of the current crisis requires governments around the world to step up co-ordination at the highest level to restart international travel in line with WHO guidelines."
Nations need to align risk-based measures to foster a co-ordinated approach to travel restrictions that provide reassurance to workers, communities and travellers, she says.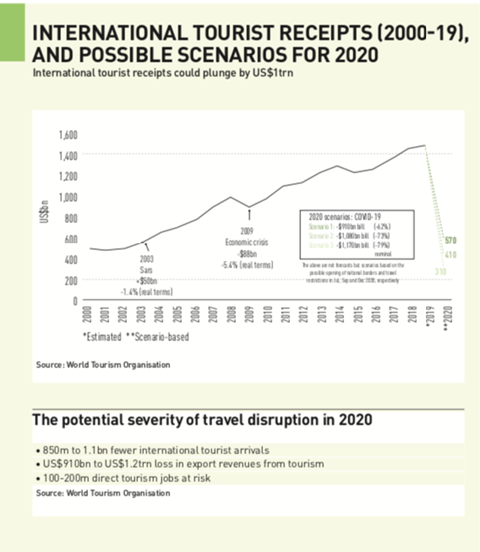 Industry leaders say collaboration and consistency at bilateral, regional and international level are the stepping-stones that will allow tourism to restart safely, accelerate economic recovery and provide hope for people. Measures required include enhanced capacity for testing and tracing, with strong co-ordination among all relevant health, transport and tourism stakeholders.
The UNWTO Global Tourism Crisis Committee has developed a platform to bring together UN agencies with the public and private sectors to map out a revival scenario.
"At a committee meeting on 19 October, we discussed the need for consistent and harmonised travel protocols, enhanced safety measures and the protection of jobs and livelihoods," says Carvao. "The meeting produced a commitment to create a new UNWTO Committee on Common Safety Protocols to increase confidence in international travel and to firm plans for enhanced consumer protection, as well as measures to protect jobs.
"The crisis committee's proposed International Code for the Protection of Tourists will be the first legal framework to protect tourists' rights as consumers, harmonising minimum standards across different countries to ensure fair distribution among stakeholders of the responsibility for tourists affected by the pandemic."
G20 nations also held a tourism ministerial meeting in October. The host country, Saudi Arabia, called the meeting, involving private-sector organisations like the WTTC, airlines, hotel chains and cruise companies, to set out a framework for recovery.
Messina describes the meeting as a "milestone for the global industry" that resulted in a 12-point action plan. To kick-start international travel, the framework includes the need to offer flexibility for bookings or booking changes, and reinforces travel insurance that includes COVID-19 cover.
Some travel companies have begun proactively offering flexibility in cancellation policies. The G20 roadmap calls on countries to offer predictability rather than constantly changing their travel restrictions.
Some industry experts point to countries such as China, where travel confidence seems to have bounced back. The Chinese are travelling within their own country, and have not yet ventured overseas largely because of travel restrictions and border closures.
Industry players are not surprised that China's domestic tourism market has rebounded because China is a country that boasts of eradicating the virus. Elsewhere in Asia, domestic travel is also building up.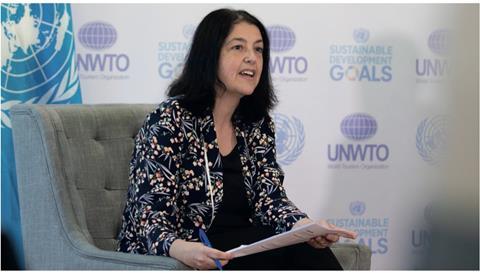 "But the reality is that domestic travel is not enough to restore the industry," says Messina. "In a country like the UK, if all travellers want to travel domestically, there is not enough accommodation. Because, until now, British holidaymakers have gone offshore to Europe."
Efforts are now under way in various markets to allow tourists to visit other countries under 'travel bubble' arrangements. Australia and New Zealand have set up one, as have Singapore and Hong Kong. But these are stopgap arrangements, not long-term solutions.
"Europe has seen a slight improvement because of eased travel restrictions within the EU since the end of June," says Carvao. But despite such pockets of green shoots, she says, compound declines in travel overall are very similar – about 70% in all regions between January and August.
Realistically, say industry experts, a return to the peak year of 2019 is dependent on the roll-out of effective vaccines. The news in recent weeks has been promising with various vaccines showing high levels of efficacy. Even then, there will be the cautious few, or the older and more vulnerable, who might not have sufficient confidence to trip around the globe.
Maybe the golden era of global tourism is over.
Travel & Tourism: End of an era
1

Currently reading

Travel & Tourism: End of an era

2

3

4

5

6

7