Operators are striving to innovate and survive the pandemic, while hotel owners will come under increasing pressure to service debt. Vanessa Drucker reports
In January 2019, Ashford Trust bought the newly-constructed Embassy Suites hotel in midtown Manhattan for $195m (€164m). In September 2020, Ashford sold the property to Magna Hospitality Group for $115m, at a 41% loss, to pay off its mortgage and mezzanine debt.
That 21-month episode exemplifies the turmoil in the hotel industry – in particular, in business and luxury segment in US gateway cities like New York, Seattle and San Francisco. Retail and hotels have been the worst hit of all business sectors. Losses in troubled hotels – many being dragged into CMBS defaults – reached $20bn in Q2, while beleaguered retail lost $15bn.
"Shelter in place and policy restrictions for travel are to blame, and the pandemic has added a layer of uncertainty and lack of confidence to travel budgets," says Alex Yaraghi, US REIT analyst, at Cohen & Steers. He predicts that the recovery will differ from those of prior recessions. Even now, as stringent rules have begun to ease, occupancy rates are closer to 50% overall.
Deal volume in Q2 and Q3 of 2020 averaged $1.3bn per quarter – which at least surpassed 2009 levels of $754m per quarter. Yet, despite such dire numbers, some deals do tell a more hopeful tale. An Amazon subsidiary bought a Residence Inn in Arlington, Virginia from Blackstone, at a 50% profit from a year before. Jim Costello, senior vice-president at Real Capital Analytics, says: "Not all hotel deals are trading at the bottom of the basement."
Normally, over 70% of demand is supported by business rather than recreational travel. "Because there has been almost zero corporate travel since April, it is only leisure customers who are now driving any kind of recovery," Yaraghi says. He reports that occupancy rates in April bottomed out at 25%, with luxury hotels performing even worse, and cratering at about 5%.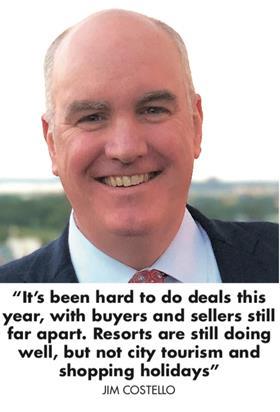 Typically, the first and fourth quarters are the slowest periods for leisure travel. "It's been hard to do deals this year, with buyers and sellers still far apart," Costello says. "Resorts are still doing well, but not city tourism and shopping holidays."
Certain resorts are also seeing robust occupancy, as customers flee crowded locations. Jonathan Goldstein, CEO of Cain International, says this is the case with Amangiri, a 600-acre luxury resort out in the desert of Utah. "You simply can't get a room," he says.
The fittest survive
The hotel industry is adapting to challenges by trying to run the leanest possible operations from a labour perspective, aiming to do more with less. Operators are leveraging available technology, such as mobile check-in and keyless entry. In the Waldorf Astoria, Beverley Hills, and its sister property,
The Beverly Hilton, virus-removing robots use hospital-grade equipment. Housekeeping enters the room first for normal cleaning and sanitising procedures, and is followed afterwards by the supplementary robot.
In food and beverage, too, hotels are innovating rapidly. They had already started doing so pre-pandemic, when some first began replacing traditional room service with brown bag deliveries. With added impetus from Covid adjustments, the old hotel restaurant models used by the likes of Hilton and Marriott might become obsolete.
Goldstein expects most of the industry to batten down the hatches through 2021, and only begin to revisit 2019 occupancy levels in 2022. "The pandemic has brought about clear behavioural changes," he says.
When will recovery gain real traction? In March, Bill Gates, for one, was looking at 12 to 18 months. Scott Kirby, United Airlines' CEO, told analysts in October that business travel would remain depressed until 2024. Kirby is optimistic business travel will eventually rebound, perhaps focused on remote employees who are returning frequently to the head office. "The first time someone loses a sale to a competitor who showed up in person is the last time they try to make a sales call on Zoom," he said.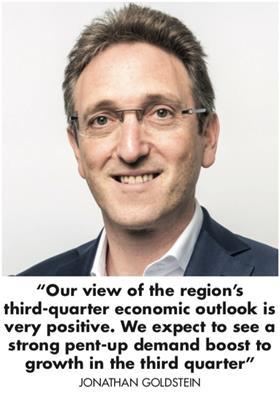 A leading indicator for corporate travel recovery is a return to more normal office life. Also, vaccines might be necessary to achieve a material recovery. Pfizer's vaccine could be ready in the coming weeks, but it will take months for this and other potential vaccines to be administered widely.
Management teams must focus on how to minimise monthly cash burn and repair balance sheets. "They must plan for a period of operating at low levels, with about 40-45% of occupancy, versus 85% to 90% last year," says Goldstein. "It's not rocket science."
Asset holders have been reaching out to banks, trying to push out maturities and obtain waivers for debt covenants. To date, banks have been acting as partners with those operators, and that style of forbearance brings back memories of 2008. However, conditions today look quite different.
"Banks don't want to own property this go around," notes Allison Yager, a partner and global leader of Mercer's Real Estate Boutique. "They are doing as much as possible to let borrowers keep properties for now, although they can only do that for so long. This time they aren't as overextended with real estate loans as they were after the great financial crisis, so they can maintain a little more distress on balance sheets."
The next chapter might be more arduous. "As we get deeper into recession, and companies are minimising cash burn, if they are still operating negative cash flows, banks will require that debt be paid down," Yaraghi says. "In that case, hotel companies will have to sell properties or secure debt by pledging assets."
Operations across the sector, however, are not uniformly hard pressed. 'Select' hospitality is distinguished by basic accommodation with no extra frills or amenities, in-house dining or room service. Clean and efficient chains such as Holiday Inns or Days Inns have long been popular with budget-conscious travellers.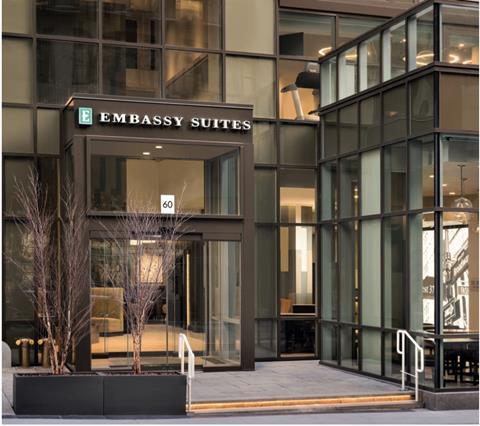 Matthew Gorelik, founder and CEO of Township Capital, owns hotels in Denver, Nashville, Seattle, and San Jose, with 125-150 beds each. Some of Township's markets still have occupancy rates in the high 80% range. "Our business has been unbelievably good," Gorelik says, describing how his customers save money by staying at his airport hotels rather than downtown. Since there are fewer regular flights during COVID-19, airport lodging has become more convenient than ever.
Gorelik says that disciplined leverage accounts for his company's resilience. "Our overhead is low and our leverage only 50%. We have large equity partners, low debt, and only need to run at 20% to break even."
In general, margins in the hospitality business are razor thin, which works best with no market dislocations. Not satisfied with owning 50 hotels, some companies want to own a thousand, and put more debt on their assets to acquire them. Large organisations might employ leverage as high as 90% to that end. "The next six months will see distress, while the real institutional money waits it out," Gorelik warns.
Seeds of opportunity
Investors are beginning to scour the landscape for the best returns, to be prepared when the upheavals of the pandemic ebb. Hotels might become good investment candidates for those opportunistic funds and multi-asset managers that can stomach temporary capital losses.
Pensions funds, thinking long-term, will be investing in asset managers who are highly cognitive of hotel industry risks. Yaraghi suggests they, and other institutional investors, "should be more critical than ever of management teams, and focus on those that are creating the best balance sheet positions".
He says: "Those that have gone into the pandemic with lower leverage will be ripe to take advantage of opportunities, and still have the capacity to acquire."
It is significant that delinquencies are beginning to appear in the CMBS market, with 20% of conduit loans over 30 days now delinquent, and 25% having moved into special servicing. Those special servicing assets make attractive targets for REIT portfolios, as well as other non-core funds.
Yager sees merit in opportunistic investments over the next couple of quarters. "You'll be investing in 2021-22 vintage years, which should generally be strong, including for hotels," she says. "You'd be buying at distressed prices, and then have several years to recover before you are in a position to sell."
Suppose there is no recovery by 2022? Even then, managers skilled at accessing distress will be raising money next year, when conditions look most perilous, and avoiding the top of the market.
CMBS play a critical role in the hotel industry. "The vast majority of troubled loans are legacy CMBS," Costello notes. According to Trepp, the lodging delinquency rate for September reached 22.94%, while the lodging special serving rate touched an all-time high at 26.04%.
Recovery in the hospitality sector will take time. Costello predicts a slow, steady pace of increase, "while many customers wait for the next shoe to drop". He says: "It won't be overnight. After 9/11, we saw the stigma of travelling for a while."
Goldstein counsels patience: "Hotel assets won't look pretty if you have to mark to market today, but if you own quality, cream rises to the top."
Travel & Tourism: End of an era
1

2

3

4

5

6

7

Currently reading

Hotels US: Not time to check out