---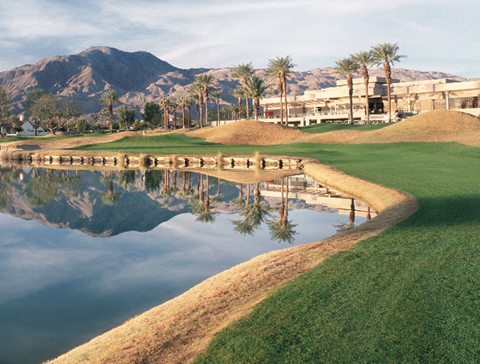 US hospitality real estate has generated several years of growth for investors. Christopher O'Dea reports on a market that has yet to check out
Investors that entered the US hospitality real estate market a few years ago might feel they have been on an extended vacation. The market has continued to get better and better, chalking up a ninth consecutive year of growth in 2017.
JLL's 2018 Hospitality Investment Outlook shows that in late-2017 demand was improving and there was a propensity among corporate customers to spend on travel, including business-district rooms, conference venues, and food and drinks – reflected in hotel performance metrics in many US markets. Helping to keep occupancy high, JLL reported that the number of new rooms entering the North American hotel supply pipeline waned for several consecutive months in late 2017.
Investor sentiment rose in 2017, JLL notes, with the sector's positive fundamentals bolstered by expectations that US tax reforms would spur spending on business and leisure travel. JLL predicts 2018 transaction volume in the Americas will hold steady at $28bn (€24bn), and believes "factors driving hotel investment to be largely unchanged from those seen throughout 2017".
The positive outlook extends a period of solid performance for US hospitality property. IPE Real Assets predicted in late 2014 that a bull market in the sector had years to run, aided by low-cost debt capital and light supply. Two key long-term trends were driving investor interest in the US hotel market at that time – a nascent recovery in resort properties and increasing interest in US hotels from investors outside the US.
Both of those trends have been amplified in the ensuing years. Firstly, investor interest has been strong for luxury hotels and resorts that are equipped to service conferences, especially in locations where new properties cannot easily be built. Secondly, global investors have become a major factor in the US hospitality market. Some made their first forays in 2015 and have since been steadily adding to their portfolios, while others have acquired US hotel property only in the past few months.
The appeal is the opportunity to assemble portfolios of assets diversified by geography, operator and hospitality concept, in cities and resorts in the world's largest economy. Tax reform has provided an added boost, particularly from increased corporate spending on business travel.
The rising interest rate environment also makes the hospitality sector attractive relative to other commercial property, as long as the sector's fundamentals are in balance, says Colin Bell, managing director and client portfolio manager at Goldman Sachs Asset Management. The reason: hotel rates change daily, allowing hotel operators to raise rates to keep pace as demand increases. "That's a great advantage for listed leisure assets in an environment like today," says Bell. On the flipside "it's a huge disadvantage when you go into a downturn, since you don't have the safety of cash flows locked in for multi-year periods".
Corporate expense accounts typically pay most of the hotel bills in the US where, most notably at the higher end of the hotel market, nearly 75% of demand is driven by business travel rather than leisure travel, Bell says. Leisure travel is highly correlated with consumer confidence based on rising incomes, deleveraging and increasing wealth – trends that have been "moving in the right direction", Bell says. But leisure travellers account for about a quarter of total hotel spending in the US. "So the real swing factor here in the US is business or corporate travel," he says.
Corporate travel spending has been "relatively muted", Bell says. "But we expect that to pick up." Tax reform has bolstered corporate balance sheets, and many are "exhibiting a higher propensity and willingness to spend on business travel", he adds. The lag time between improving corporate profitability and increased spending on hotels is usually about three to four quarters, he says. "We do expect to see that filter into the system in the not too distant future," Bell says. As long as the economy remains on its current course, "certainly by the end of this year or early next is when you will likely see that begin to improve".
When business travellers hit the road, they often head for major resort hotels with food, beverage and conference services. Such assets offer investors long-term value, says Sean Hehir, president and CEO of Trinity Investments, a private equity firm that invests in hospitality assets. "In the western part of North America and Hawaii, we really like what we call convention resort hotels," says Hehir. "These are larger properties, and they tend to be in markets with high barriers to entry, meaning California, and as far north as Vancouver."
Such markets are less exposed to competition from Airbnb or hotels offering limited service, Hehir says. "The guests who stay at resorts are staying there really for the full-service offering. You're staying there not just for the rooms, but you need the view, you use the meeting space, you use the food and beverage outfits, pools and spa."
"In the western part of North America and Hawaii, we really like what we call convention resort hotels. These are larger properties, and they tend to be in markets with high barriers to entry, meaning California, and as far north as Vancouver"

Sean Hehir
Demand for top-tier resorts in North America has been boosted by the aftermath of hurricanes in the Caribbean last year, which damaged many competing resorts. "There's been a flight towards ocean-front resort properties on the West Coast of North America, and Hawaii as well," Hehir says.
While preferring to own resort assets in locations where it is difficult to build new hotels, there is ample opportunity to improve asset values by investing in properties that need improvements. Trinity employs a value-add approach, working with major hotel brands on two main fronts. "We typically engage in active renovation of structures, plus a heavy repositioning of food and beverage outfits, retail spaces, and room renovations," Hehir says. As investors "we don't intend to operate these ourselves, we'd rather let the brands operate them. We'll handle asset management, working closely with the brand and with management to formulate what we think the investment business plan should be."
Trinity's strategy has attracted significant institutional capital, and last year the firm formed a joint venture with Oaktree Capital Management to invest up to $3bn in high-quality, value-added hotels in Trinity's core markets of Hawaii, California, Mexico and Japan, seeking to invest alongside global institutional and high-net-worth partners in these markets.
While the full effect of increased business travel may take time to filter into the hotel sector, the rosy outlook for US hospitality property appears to have arrived for early check-in. Based on better than-expected first-quarter performance, in May CBRE Hotels' Americas Research marked up its 2018 outlook for the US lodging sector. CBRE projected a 2.8% annual increase in revenue per available room for US hotels in 2018, up 30bps from its previous forecast two months earlier.
"We continue to be impressed by the ability of the US economy to support demand growth for accommodation away from home," says Mark Woodworth, senior managing director of CBRE Hotels' Americas Research.
Total lodging demand increased by 3% in the first quarter, a full 1.1 percentage points more than expected. The surge prompted CBRE to boost its forecast for occupancy to a slight increase in occupancy for 2018, and another rise in occupancy rates in 2019. That would mark 10 consecutive years of increases in occupancy and five consecutive years of record occupancy levels, according to CBRE.
Of note to investors: "With sustained record occupancy levels, we also are starting to see the return of some pricing power for US hoteliers," says John Corgel, professor of real estate at the Cornell University School of Hotel Administration and senior adviser to CBRE Hotels' Americas Research.
The increase in demand for US hotel rooms in the first quarter of this year extended a streak that began in 2010 to 33 consecutive quarters, according to CBRE. "We are bullish on the performance of US hotels during 2018," says Woodworth.
"The magnitude of revenue and profit growth may not be spectacular, but it appears to be very sustainable," he adds
Global travel: Markets that move
1

2

3

4

5

Currently reading

Hotels US: Extended vacation

6