---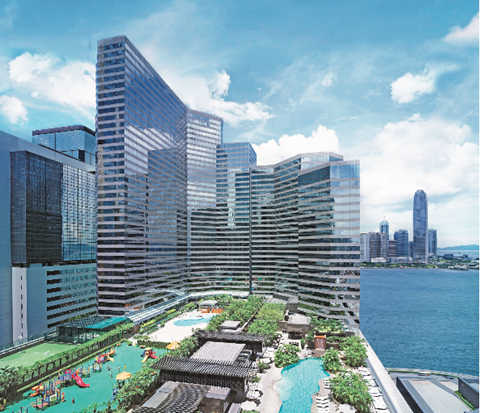 From Middle Eastern sovereign funds to German institutions, global investors are booking up Asia-Pacific's booming hotel markets, writes Florence Chong
Strong demand and short supply have seen yields for hotels across Asia-Pacific drop to unprecedented levels in some markets. A lack of stock could lead to a decline in transactions this year, compared with 2017.
It is a seller's market, the likes of which the region has not seen for some time. "Across the region, a massive amount of capital is trying to find a home and is looking for superior yields," says Robert McIntosh, executive director of CBRE Hotels Asia Pacific. "That makes hotels attractive."
Hotels in Australian capital cities are keenly sought, as are hotels in Japan and South Korea, he says.
McIntosh says that Asia-Pacific in 2017 chalked up hotel sales totalling US$11bn (€9.5bn) – compared with US$10.5bn in 2016. So far this year, he says, sales – including the US$2.9bn sale of 77 hotels by Dalian Wanda to Guangzhou-based R&F Properties in January and a GIC deal in Japan – have totalled US$5.8bn.
"My personal view is that transactions in 2018 will be 10% or 20% down just because of lack of opportunities coming to market," says Mike Batchelor, JLL Hotels & Hospitality CEO, based in Singapore.
Batchelor says few hotels, especially trophy CBD properties, are for sale, and that this shortage is likely to continue in the immediate future. Most properties available for sale, he says, are three or four stars. Reflecting this trend is the mooted sale of a package of four hotels in Sydney. Australia's largest hotel owner, the Abu Dhabi Investment Authority (ADIA), is planning to sell several of its smaller country and suburban hotels: Novotel Olympic Park, Pullman at Sydney Olympic Park, and two budget properties under the IBIS brand are expected to be among them. Market sources say the four hotels could fetch AUD600m (€388m).
Asked about the possible sale of ADIA's Sydney Olympic Park hotels, Jake Puryear, the sovereign wealth fund's head of hospitality, says: "We don't comment on specific market rumours." He adds: "More broadly speaking, we are long-term investors and remain confident in prospects for both the Australian economy and hotel fundamentals. So we expect to remain a significant investor in this sector. However, we also remain open to opportunities to recycle capital from time to time into new investments that best leverage our competitive advantages."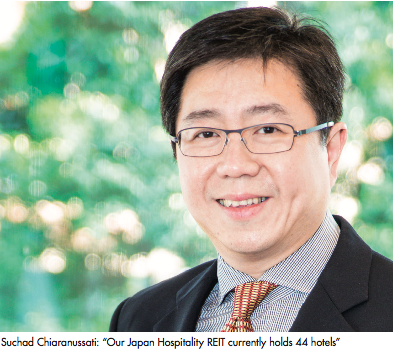 ADIA took ownership of 31 hotels when it bought Australia's Tourism Asset Holdings for AUD800m in 2013. It began weeding out non-core hotels last year, with the AUD200m sale of 15 budget hotels to the Paris hotelier, Accor.
Puryear says: "Our primary focus is on larger assets in major cities, but we will opportunistically look at selected resorts and other special situations. Through our subsidiaries, we typically own 100% of assets, but we also have joint ventures where partners bring in complementary local and/or functional expertise."
ADIA bought a 50% stake in three top Hong Kong hotels from New World Group in 2015 for US$2.4bn. The assets are prime properties: Grand Hyatt Hong Kong, Renaissance Harbour View, and Hyatt Regency Hong Kong.
ADIA has been an active investor in hotels for more than 30 years, and continues to believe in the sector's long-term attractiveness, given prospects for continued global travel growth, Puryear says. "We view the hospitality sector as an attractive source of risk-adjusted returns that compares favourably with other global real estate segments."
ADIA is the world's third-largest sovereign wealth fund. It has a dedicated hospitality team with a global mandate to access opportunities. "We believe hotel investments fit well with ADIA's competitive advantages," says Puryear. "These include our long-term perspective and ability to hold through the troughs of a business cycle, as well as our ability to fund significant capital renovations and expansions."
The last round of trophy hotel sales in Asia-Pacific ended with the InterContinental Hotel in Hong Kong. That harbour-front property in Hong Kong's tourist strip, Tsimshatsui, went to Gaw Capital and Korea's National Pension Scheme. At US$938bn, Gaw Capital and its Korean partner paid US$1.86m per room, an as-yet-unbroken record for a trophy hotel. Gaw Capital, a Hong Kong-based group, is close to adding a hotel with student housing to its portfolio in Melbourne. The asset is expected to fetch AUD160m.
Batchelor says private equity groups like Gaw Capital, Singapore's SC Capital, and Lone Star, are as aggressive as family offices and family-controlled companies in competing for hotel investments
Suchad Chiaramussati, SC Capital's chairman, says the firm has interests in 12 hotels in Thailand, Japan, South Korea, Australia, the Maldives and Myanmar. "In addition, our Japan Hospitality REIT currently holds 44 hotels throughout Japan, and is growing its portfolio actively," he says.
Since its inception in 2004, SC Capital has completed 19 single-asset and portfolio deals for almost 70 hotels regionally.
Asked about the performance of his hotels, Chiaramussati says: "We do not disclose our returns to the public. Let's say that we have achieved comfortably above a 20% IRR return historically."
He says valuations have recovered above pre-global financial crisis levels, and "we are cautious and continue to acquire selectively" to "maintain stable returns".
SC Capital prefers to acquire hotel assets at yields fundamentally above the cost of funding. "We would consider any leverage above 50% imprudent in the current environment," Chiaramussati says.
A relative newcomer to the Asia-Pacific hotel market is Germany's Commerz Real, which bought a Mercure and an Ibis hotel in Brisbane, Australia, for AUD77m in December.
Both assets were acquired for its new institutional global hotel fund, for which Commerz Real hopes to eventually build a €2bn portfolio, targeting annual returns of 6%.
It also made several hotel acquisitions in 2017 for its diversified Hausinvest fund – most notably the purchase of the Alohilani Resort Waikiki Beach – formerly known as Pacific Beach Hotel – in Honolulu, one of the biggest transactions worldwide that year.
"In Asia, we are focusing mainly on Australia, Singapore, Japan and South Korea, which we consider the most important core markets in this region," says Commerz Real global head of transactions Henning Koch. "In general, we focus on markets and hotels which have already performed well and show stable and sustainable returns.
"The size of Commerz funds allows us to build a balanced and diverse portfolio, which is not truly possible without assets from the Asia-Pacific region. What is more, the markets that interest us in Asia allow sustainable investments and offer transparent and safe jurisdictions." He adds: "We are not only looking at hotels for tourists. We are also looking at business hotels, or a combination of the two."
"Japan is an interesting market for us," says Koch. "One reason is the availability of leased properties. But, most importantly, we regard Japan's hotel market as attractive and reliable."
Japan is to host the 2020 Summer Olympics and the government is looking to increase annual tourist arrivals to at least 40m by then. In a ¥100bn (€784m) transaction last year, Singapore's GIC teamed with Invincible Investment Corporation to acquire the Sheraton Grande Tokyo Bay Hotel, adjacent to Tokyo Disney Resort. GIC took a 51% stake.
McIntosh names Japan as the largest market in Asia-Pacific for leased hotels. He says institutional buyers look for leased properties because they do not want volatility.
Koch adds: "We definitely prefer leased properties with a true lease contract in place in order to generate stable income on cash returns."
As supply of hotels for sale trail behind demand, prices have risen sharply. "Yields dropped to record lows last year in several markets," says Batchelor. "They have tightened by 50-100bps. In Singapore, the yield is now closer to 4%, in Thailand 6%. Australia is also 6%."
Industry consultants say one reason some owners are reluctant to sell assets is low yields – they would be unable to replace them.
Daniel Voellm, managing partner at HVS Asia Pacific, says the issue is not availability of hotels, but the price expectations of owners. In markets such as Bangkok, and in emerging markets where the barriers to entry are low, there is often an oversupply of hotels.
"Institutional investors generally prefer existing hotels rather than having to develop their own," he says. "We have supply coming into some markets, but not all new hotels are economically feasible. Some are not making the money that justifies development costs."
One option is to build them. SC Capital announced recently it would turn an older Sydney office building into an AUD312m 55-storey hotel and commercial complex. And New York-based Warburg Pincus has teamed with its Vietnamese partner, VinaCapital, to build hotels for their US$300m platform.
The hotel industry is rationalising, with the likes of Accor and Marriott continuing to acquire smaller groups. In recent months, Accor has acquired Australia's Mantra chain, Fairmont Raffles and SwissOtel group, based in Ontario for AUD1.2bn and US$2.7bn, respectively.
As these groups grow in size, they are selling real estate holdings while strengthening management arms. It is opening up investment opportunities for sovereign wealth funds. Singapore's GIC recently joined a consortium to buy a 55% stake in AccorInvest, Accor's hotel-owning arm, for €4.4bn.
Future asset sales might also come from hotel funds. Batchelor says several closed-ended vehicles are entering their final years, particularly in places like Japan, and potentially provide investment opportunities.
Global travel: Markets that move
1

2

3

Currently reading

Hotels Asia-Pacific: Flash sale

4

5

6