More people are on the move than ever before. For institutional investors this means opportunities from airport infrastructure to hotels, writes Christopher O'Dea
Thomas Hobbes had it right. Not the bit about life being solitary, poor, nasty, brutish, and short, but the philosopher's notion that, under natural law, merchants had a right to hospitality and peaceful accommodation when they visited foreign countries to conduct trade and commercial activity.
Today we call that sort of activity business travel, and while airport check-in can sometimes feel nasty, brutish and long, business travel is leading a boom in tourism across the world. This is creating brighter prospects for the property required to move travellers from one place to another and cater to their every need, both along the way and upon arrival.
The good news affects several parts of the real assets allocation spectrum. Travel today depends primarily on aviation, which has made airport property a popular destination for institutional capital. Airports are not much use without aircraft – and vice versa – and aircraft finance is rapidly emerging as a significant source of investment opportunities for institutions (see Get on board).
Within the air-travel ecosystem, property types including retail, dining, parking and airport logistics offer niche opportunities to deploy modest amounts of capital.
But many airports – in particular, major, privately owned ones like Heathrow – are facing capacity constraints. While those constraints portend opportunities to invest in new runways and terminals, gaining approvals for such projects takes time and it may be years before new projects need significant capital. In the meantime, revenue to airport property investors can level off, effectively capping returns. Airport retail property has also become an attractive sub-sector, boosted by the increased time passengers spend in airports due to longer security screening times, but there are indications that spending has plateaued recently even as total passenger miles travelled has continued to increase.
Those trends point towards hospitality properties as the major route for institutional investors seeking to participate in the growth of global travel. While there is a wide range of property segments serving different consumer needs in the business and leisure markets, the upper end of the business travel market is the most appealing to investors looking to diversify into a sector that is becoming more stable as travel becomes routine. Over the longer term, smaller, more fuel-efficient aircraft just starting to come into service promise to connect secondary cities in different countries – giving hotel investors new opportunities and posing a threat to big hub airports from which such long-haul flights have originated traditionally.
In fact, hospitality is on the verge of becoming a fifth food group after office, retail, industrial and residential within the property allocation. Fuelling the popularity of hotel property as a way to participate in the global travel boom is a secular trend that is re-shaping the hospitality sector globally. With increasing frequency, major hotel property owners and hotel operators have been separating physical assets and hospitality brands into separate entities. This emerging new market structure, termed 'asset light', makes hospitality property more compatible with institutional investment requirements by more precisely packaging the risk, return and income characteristics of each component of the hospitality value proposition, making it less of a niche sector.
It is becoming routine for major institutional transactions in the hospitality sector to include announcements that operating brands are divesting holdings of hotel property through listed spin-offs or other transactions explicitly to attract a wider range of shareholders. This market change to the needs of institutional investors has helped transform the hospitality sector from a fragmented industry into a sector with active public and private capital markets that facilitate efficient pricing of global-scale operations and support the completion of multiple billion-dollar plus deals.
There is no doubt that people are travelling more often, in both developed and emerging markets. While the rise in oil prices has raised fuel costs for airlines, the outlook for air travel remains solid well beyond 2018. "Demand is quite solid," says John Grant, senior analyst at OAG Aviation, the largest provider of aviation schedule data. "I don't think there's any expectation to see growth slowing down."
In fact, according to Boeing's Current Market Outlook, the growth rate of revenue passenger kilometres over the next 20 years is projected to average 4.7%, a pace that will exceed the 2.8% expected average annual growth in GDP over the period. The growth rate of air travel tends to exceed the GDP growth rate, and since the financial crisis that gap has widened further, with air travel now growing at almost double the pace of global GDP, says Thomas Juterbock, a managing director at Barings Alternative Investments, which participates in the aircraft finance market.
Several factors are at work. "We've seen airline consolidation taking place," Grant says. "That ultimately will be good for airline profitability, and is a key driver in the improvement in return on capital that we see." Better profitability reflects operational improvements. "We've got a much better match in recent years of demand to capacity. Of course, that sometimes means higher fares, but it does mean more stability in the supply and capacity in air service around the globe."
Increased air travel will spur the need for planes and the capital to finance them, says Juterbock. About $100bn in new capital will be required from investors to finance the growth of global airline fleet over the next 10 years. "We believe demand for aircraft will increase significantly," Juterbock says. "Even though the market is mature in developed countries, that's only one-sixth of the global population."
Barings looks at the aircraft-to-population ratio to gauge demand. In developed countries, that ratio is about 20 aircraft for every 1m people, he says. "When you go to the less developed countries like India, anywhere in Africa, even in China, the aircraft-to-population ratio is well below five, and sometimes two or three," Juterbock adds. "So when people in the investment world look at airports and say this is a fairly developed theme, we think it actually isn't because of how much the aircraft fleet has to expand to meet consumer demand around the world."
Travel has a big economic impact. According to the World Travel and Tourism Council (WTTC), the travel sector's total direct contribution to global GDP was $2.5trn in 2017 (see figure, Travel sector's share of global gdp), a contribution forecast to increase by 4% in 2018, and then climb steadily by 3.8% annually through 2028. Over that time, the WTTC projects the sector's share of global GDP will increase to 3.6% from 3.2% in 2018.
It is no surprise where growth is strongest. "We're seeing the continued growth of emergent markets from China and Southeast Asia, which have been particularly strong in the last couple of years," Grant says. "The Indian market has been extremely strong with low-cost carriers getting a real foothold in the market and becoming established."
But China will be the swing factor. "Less than 10% of Chinese nationals carry a passport for international travel," Grant says. "That is going to grow rapidly. Chinese authorities have recently taken steps to speed up passport applications, so that's going to support international travel from China."
By the end of this decade, Chinese policies to encourage travel are expected to double the number of passport-holders in China to 240m, according to Ctrip, a Chinese travel services company. That would spark a surge if current trends hold, because Chinese travellers come with open wallets. The UN's World Tourism Organization reports that Chinese travellers spent $260bn in 2016. That was more than double that spent by Americans abroad, and accounted for 20% of all global spending by international tourists – a marked increase from the 3% share that Chinese tourists spent a decade earlier.
A room at the inn
All those travellers need a place to stay, and institutional investors are shipping in the capital hospitality companies will need to keep pace with travel growth. Global hotel transaction volume in 2018 is projected to reach $60bn, in line with last year's $62.5bn, according to JLL's first-half 2018 outlook. Investment transactions are expected to rise in Europe but decline in Asia owing to a reduction in significant portfolio transactions compared to 2017.
JLL believes private-equity investors are likely to sell properties that are reaching the end of their intended hold period, providing a "robust flow of inventory for sale", while hotel owner/operators with high-quality assets are likely to "extend their hold period and look for asset management or refinancing opportunities throughout 2018". And despite the decline in portfolio deals in the region, with outbound flows of capital from mainland China slowing, JLL expects Asian investors to account for the largest proportion of cross-border acquisitions in 2018.
The hotel property market tends to be quite concentrated, according to JLL, with the top 30 hotel markets accounting for 15% of hotel rooms globally, a collection of assets worth about $819bn. Almost $44bn worth of hotel rooms are currently in the pipeline in those markets, with the top 10 markets in Asia accounting for $12bn of potential new rooms, or 30% of the total. The supply of new rooms is increasing in mainland China, the Middle East, and Africa; these regions are experiencing notable economic growth, while the rise of the middle class has led to an increased demand for travel. The value of hotel property also tends to be concentrated: hotel property in the top 10 Asian markets is worth $294bn JLL reports, and the value of that property increased just 1% last year, compared with an 18% increase for hotel property in the top 10 markets in EMEA, where hotel property value totals $253bn.
Over the past few years, JLL notes, investors have been increasingly active in acquiring hotel property, more than doubling their market share since 2014. Investors accounted for less than 4% of acquisitions below $1.5bn in 2014, and JLL predicts that institutions will make nearly 14% of acquisitions this year to diversify income sources, and increase their "familiarity and comfort with hotel real estate".
There is little doubt that hotel property is one of the main speciality sectors playing a bigger role in institutional property allocations, says Collin Bell, managing director and client portfolio manager at Goldman Sachs Asset Management. "Hotels are among the sectors becoming more institutionalised and more accepted as part of an institutional portfolio," he says. "The four major food groups of property dominated portfolios, certainly on the private side, and over time we've seen newer sectors emerge that are correlated to different demand drivers."
While hotel property has its attractions, there is one caveat about the leisure sector that affects the its suitability within a property allocation, Bell says. "The important nuance is the fact that the lease term is only a day," he says. One of the main attractions of commercial property for investors is predictable cash flows tied to long-term leases. "You just don't have that in the case of hotels," Bell says. Because hotel property cash flows are more volatile, hotel assets tend to trade at valuations that are structurally lower than other property types, Bell explains. Another factor weighing down relative valuation of hotels is that the cost of operating and maintaining a hospitality asset is higher than the cost for an office building. "Those are the two main reasons that overvaluations of leisure and hotel assets relative to other property types are lower," Bell says.
With that caveat in mind, "we think the backdrop is supportive for demand to continue to remain strong", Bell says, "and that's being met with supply that has, overall, been in balance." In aggregate?, "if you assume corporate travel is going to pick up, we believe it's fair to assume we'll see a decent acceleration of growth for the sector".
Because hotel room leases reset daily, "earnings growth will be more immediately reflected in the cash flows from hotels relative to other property types," Bell notes. "That dynamic is important to acknowledge. From the standpoint of property investors that need to decide on the right property type and the right geography to which to allocate capital, certainly on a relative basis, in the context of rates rising, we would expect strong investment demand for hotels."
Institutions are finding their way to the hotel sector. German investors have been among the most active participants. Union Investment has been a prolific acquirer of hospitality property in the US market, steadily expanding its US hotel portfolio since it first entered the market in late 2015. At the time, the Hamburg-based investor's overall hotel portfolio stood at €2.5bn.
Union built on its long-standing ownership of US office assets in gateway cities and metro areas to expand into North American hotel markets. A year after its opening foray, Union acquired a hotel in New York City, followed by purchases this year in Portland and Washington, DC. The German investor has worked with various brands from operators including Hilton and lifestyle hospitality group Thompson, to assemble a portfolio diversified by geographic location and accommodation concept. By March, Union held 66 hotel properties in nine US markets, with a value of €3.9bn.
Germans have been active around the globe. Commerz Real, which plans to invest €2bn globally for its new hotel fund, picked Australia for its first acquisitions, buying two hotels from the Ibis and Mercure brands in Brisbane for €50m from Singapore-based real estate investment trust CDL Hospitality Trusts. The German fund manager said hotel property in top locations offers an attractive risk-return profile and is in ever-greater demand from insurers and pension funds. At the time of the transaction, Commerz Real said both hotels will be operated by a subsidiary of the Accor Group.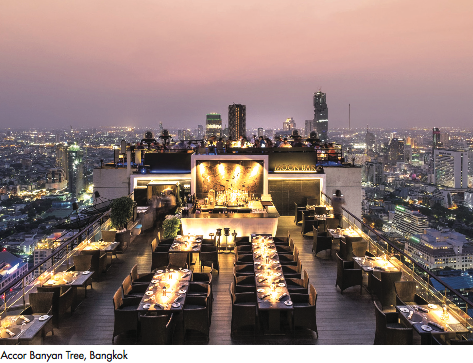 The merger of Marriott International and Starwood Hotels & Resorts Worldwide in 2016 created the world's then-largest hotel group, and kicked off the era of 'asset-light' hotel investing in which operators own little physical property. This is increasingly coming into the hand of institutions that retain the operators under long-term management agreements, keeping hotel operations within brand portfolios that have strong customer loyalty. The structure allows management companies to achieve operational efficiencies in commissions to online travel agencies, marketing, and food and beverage units. Owners could understand occupancy levels over the long term, although property renovation and improvement costs could rise in the near term.
By separating property ownership from hotel management, the asset-light approach has helped attract new investors to the hospitality sector. Earlier this year, AccorHotels undertook a transaction with a consortium led by Singaporean wealth fund GIC and Saudi Arabia's Public Investment Fund (PIF) to move its hotel property into a new stand-alone legal entity. The property, more than 890 hotels located mostly in Europe, will be held by AccorInvest. The company said the new structure allowed several institutional investors to take new positions in AccorInvest, including Credit Agricole Assurances, Colony NorthStar and Amundi. The new shareholders acquired a 55% stake in the properties for €4.4bn. Under the new arrangement, AccorHotels will become a management company and operate the AccorInvest properties, under a 50-year contract for luxury and upscale hotels and a 30-year contract for the group's mid-scale and economy hotels.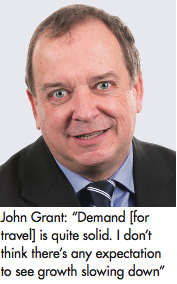 GIC has been investing in hotels for two decades, and hospitality assets accounted for 13% of the fund's property portfolio in 2016. In a statement, GIC said the AccorInvest investment will provide the fund with exposure to the French group's large and well-diversified portfolio, with resilient cash flows and attractive opportunities for value creation. The sale, which is expected to be finalised in the second quarter of 2018, is subject to the approval of AccorHotels shareholders and requires approvals from relevant antitrust and regulatory agencies.
Accor has not been idle while approvals are pending, and its latest move may suggest the new shape of the hospitality property sector. Already, the decades-long management contracts contemplated by the GIC-PIF deal resemble the long-dated financial terms now found primarily in infrastructure assets rather than in hotel or resort transactions.
Accor opened a new front in its expansion in June when reports emerged that the hotel group was considering taking a stake in Air France-KLM. This would create a leader in the European travel industry – one that would house both the transport and destination assets of the travel supply chain under one roof. Initial reaction to the idea focused on the many obstacles related to Air France-KLM's labour problems, the incongruous link of a hotel company with a highly regulated airline, and the ultimate position of the French state, which owns 14% of the airline.
Clearly, there are hurdles to such a novel tie-up. But step back and the new entity – call it Accor Air France – might presage the travel company of the future, bundling several segments of the real assets allocation into a new entity offering income streams from all parts of the travel supply chain. So could business travel one day be a start-to-finish journey under a single brand instead of a series of transfers from one brand to another as you make your way from home to airport to hotel and back? Stay tuned.
It appears Hobbes was on to something. Today it is widely accepted that we all have a natural right to hospitality, and travellers have nothing more brutish to fear than a few hours delay at the airport. And if airlines are someday run by first-class hoteliers, those delays may not be so hard to endure.
Global travel: Markets that move
1

Currently reading

Global travel: Markets that move

2

3

4

5

6