Airports have been hit hard, and institutional owners privately admit they cannot see a recovery on the horizon. Florence Chong reports
After a year of blistering growth in 2019, the world's airport industry was looking forward to 2020, with projected revenue of US$171.9bn (€146bn). Europe was to get the lion's share (US$59.3bn), followed by Asia-Pacific (US$49.9bn) and North America at (US$34.7bn).
Then came the black swan – the coronavirus pandemic. A UN agency, the International Civil Aviation Organisation (ICAO), says the world airline passenger traffic collapse this year is unprecedented. ICAO predicts a decline in passenger numbers of between 59% and 62% from 2019.
Pessimists believe the industry should not count on a quick pick-up to pre-pandemic business levels. One major airport investor, who asks for anonymity, says: "Traffic could be 30% off its peak years for the next 10 or even 20 years."
Ross Israel, head of global infrastructure at QIC, a leading global investor in infrastructure, says that when the new vaccines become available, they should bring forward a domestic travel recovery in various jurisdictions. But, he warns, "long-haul will need time, and vaccine distribution and regulatory approvals across countries mean that the outlook for international travel remains harder to predict".
The industry's global trade representative for airport authorities, the Montreal-based Airport Council International (ACI), concurs. "It is predicted that global airport traffic will not return to previously-projected levels within the next two decades – pointing to potential structural change."
Between April and September, the world's airport industry chalked up a collective loss of US$73.1bn. In the third quarter of 2020, airports in Europe and Asia-Pacific, which have been hit particularly hard, saw revenue declines of US$13.9bn and US$7.7bn, respectively.
ACI Europe says that if passenger traffic does not start recovering by the end of this year, almost 200 airports in Europe face insolvency.
In the second quarter of 2020, the sector recorded a drop in global air traffic movements equivalent to 21.4m landings and takeoffs combined. "From an industry perspective, this would be equivalent to a complete wipeout of about 26 airports the size of Hartsfield-Jackson Atlanta International Airport – the world's busiest airport by movements and passenger traffic," ACI says.
Peak travel months in the northern hemisphere are between April and September, during which the industry earns about 53% of its annual revenue. But hopes that travel would pick up as people went on their summer vacations were dashed by recurring spikes in the number of new COVID-19 infections in Europe and the US.
With no relief in sight, airports globally are staring at a collective revenue shortfall of some US$104.5bn compared with 2019 figures. They are likely to generate total revenue of US$67.4bn this year. Airports in Europe, Asia-Pacific and North America are expected to incur revenue deficits of US$38.8bn, US$27.6bn and US$21bn, respectively, in 2020. They are bridging through the shortfalls with capital raisings, loan extensions from banks and, if privately-owned, capital injections from owners.
Sydney Airport has extended its credit facilities by A$850m (€511m) and has undertaken a capital raising of A$2bn. Airports around the world have severely reduced operating costs by furloughing staff, closing terminals and halting dividends to shareholders.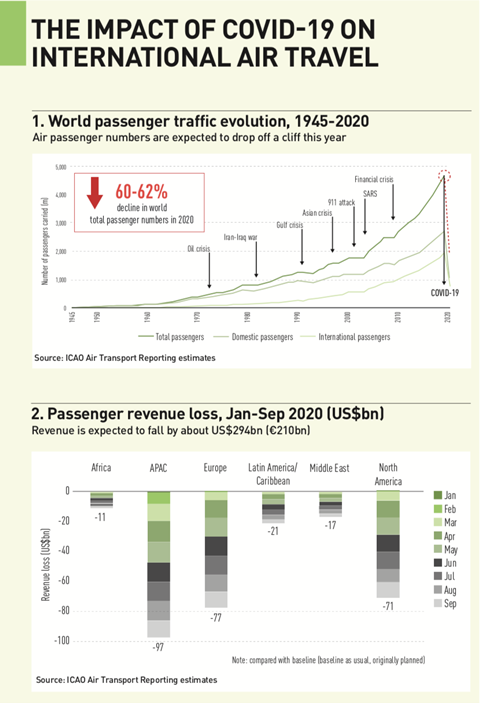 Heathrow Airport, which controversially paid its seven shareholders, including Singapore's GIC, China Investment Corporation and Qatar Investment Authority, £100m (€111m) in dividends in April, has suspended paying a further £300m in the remainder of 2020.
Israel says: "Speaking for our airports, we have secured a strong [financial] position for 12 to 18 months – and longer if domestic travel picks up. But it is going to be very hard." QIC has interests in Brisbane and Hobart airports in Australia and Brussels Airport in Belgium.
An industry expert, who wishes to remain anonymous, says the ability to survive financially will largely depend on the individual airports themselves. "If you look at small airports – say Manchester or Stansted [in the UK] – they can cope with a 20% traffic load, especially if they have already scaled back on costs, because they are starting with lower overheads," he says. "They can go on for another year or two before you have to put in more equity." But when high-volume airports like Heathrow are only handling 20% of normal passenger traffic, they face enormous challenges, he says.
Singapore has gone from being the seventh busiest airport in the world to 58th this year, with just 1.5% of its usual volume. Last year, it handled 68.3m passengers. Heathrow, which handled a record 80.8m passengers in 2019, has experienced more than an 80% drop in volume. Frankfurt am Main Airport and Charles de Gaulle Airport in Paris also both reported an 80% drop in passenger numbers in September. Sydney Airport, which had 22m outbound passengers in 2019, is now processing 10,000 outbound passengers a month.
Since the crisis broke, Israel says, the most immediate response has been to make sure everyone involved with the airport is safe from infection. The next priority has been to ensure there is enough liquidity to maintain the workforce and maintain client relationships for a period of time.
"In addition to liquidity, there is the matter of looking into your financing and capital structure to understand the risks involved in refinancing over the duration it might take for the COVID recovery to occur," he says.
Another investor in airports says: "We have worked out the banking requirements of all our airports. We have made sure that we have reserves sufficient to inject equity into our assets if we need to. We want to make sure that lenders and the rating agencies understand that we have plenty in reserve, and that our airports are well capitalised."
He adds: "I worry for the whole sector when I look at the scenarios that could pan out in terms of returns over the coming two to three years. Bankers could stop providing waivers, and we may be called upon to inject a couple of hundred million in fresh equity support because lenders want to see that support before they give you waivers."
Airport managements are rewriting business plans to develop new strategies for when, hopefully, some recovery emerges. Australian airport owners are perhaps luckier than some because most have surplus land, which has been developed to house cargo-distribution centres.
Israel says that, in some cases, cargo activity has increased since COVID-19, but this does not compensate for the drop in passenger numbers. Non-aeronautical revenue for most airports will not be sufficient to make up for aeronautical revenues which have fallen to near zero, or to 15% at best, through the height of COVID-19.
Israel says the level of cargo movement varies from airport to airport. Brussels Airport benefits because the city is a strong centre for pharmaceuticals. But again, he stresses, this is not enough to fill the gap of having 5% or 10% of normal passenger traffic.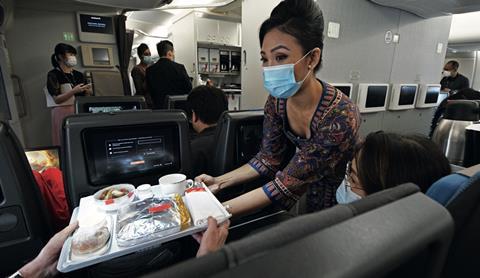 Singapore's economic 'lung' on life support
Changi airport was the world's seventh-busiest airport before global lockdowns. Florence Chong reports
Singapore is a microcosm of how the air transport sector oils the wheels of a national economy.
"Our airport is a lung of Singapore," Singapore's minister for transport, Ong Ye Kun, told Singapore's parliament in October when unveiling a raft of initiatives to bring air travellers back to Changi.
"Just as a lung takes in oxygen, vitalising every part of the human body, the airport connects Singapore to the outside world, energising every sector of our economy," Ong said.
Before the pandemic, Singapore's Changi Airport was the world's seventh-busiest and one of the largest air travel hubs.
Since then, it has been servicing just 6% of the usual number of passenger flights and 1.5% of usual passenger volume. "The numbers are stark because Singapore has no domestic air travel," Ong said.
Today, Changi International Airport is receiving fewer passengers than when it opened its first terminal in 1981.
The city-state's two key companies in aviation – Singapore Airlines and Changi Airport Group – are facing a 'deep crisis', each searching for ways to generate income. A Singapore Airlines initiative for 'a flight to nowhere' failed to take off, but dining onboard two grounded A380 aircraft caught the public imagination. Diners rushed to pay S$53 (€33) for a meal in economy and up to S$642 in a first-class suite.
The depth of pain in an economy reliant on tourism and travel is very real. In 2018, tourist spend in Singapore totalled S$27.1bn. Oxford Economics says the gross value-added contribution to Singapore's GDP from air transport totalled US$36.6bn in that year, and pre-COVID-19, was projected to grow by 126% over the next 20 years.
Singapore has introduced reciprocal 'green lane' arrangements with partner countries and regions, enabling arriving passengers to enter without facing quarantine. Five of the first six partners are in Asia – Germany is poised to be the first European country to participate.
But the green lanes are limited to business and official travel – and so far have not had a significant impact in generating traffic.
Singapore has unilaterally opened its borders to tourists, initially from Brunei and New Zealand, before adding Australia and Vietnam – although both these countries continue to restrict their citizens from travelling overseas.
It sees testing as the key to unlocking air travel, and is to set up a dedicated testing facility at Changi. The new laboratory will supplement an existing facility that can swab up to 10,000 passengers a day.
Visitors require an 'air travel pass' to enter Singapore, conditional on taking a swab test upon arrival – at a cost to the passenger. If the test result is negative, visitors can go about their normal activities.
Singapore is planning to negotiate more air travel bubbles with 'safe' countries or regions. Unlike the reciprocal green lane arrangement, these bubbles open up two-way traffic. Its first bubble is with Hong Kong.
Many countries in tourist-reliant south-east Asia are watching with interest.
Can Singapore manage the reopening of its borders and bring back tourists – without causing a third COVID-19 wave?
According to the International Air Transport Association (IATA), cargo makes up 15% of airline revenue, but capacity has been halved because passenger aircraft, which also carry cargo, are mostly grounded.
Airport owners tell IPE Real Assets that they will be forced to delay large capital expenditure, such as expansion. Where fresh capital is not forthcoming, a few airport concessions holders have triggered – or are planning to invoke – a 'force majeure' event. Force majeure is a legal clause in a contract that allows for the non-performing party to escape liability. Such an event can only be triggered by a situation such as a pandemic, which is beyond the control of both parties. The most notable instance so far arising from COVID-19 is that of Mumbai Airport, which invoked the clause during a dispute over a waiver from revenue repayment to the Airport Authority of India.
At airports located in continental markets with big domestic economies – namely China, the US, and to a lesser extent, Australia – a recovery is emerging. But it comes as no surprise that most airports are blanketed in a pall of gloom.
Parvathy Iyer, senior director, infrastructure ratings, with S&P Global Ratings, says: "The outlook is grim, particularly for international travel. The majority of airports we rate are on negative outlook and likely to remain so for the next 12 months."
S&P Global rates seven airports in Europe, including Heathrow and Gatwick, five airports in Australia and three in New Zealand. "We also rate 98 airport-related companies in the US," Iyer says. "In fact, the majority of the US transportation sector – mainly toll roads and airports – has been put on negative watch or outlook. We do not know for how long the impact will be or the pace of recovery. Recovery to pre-COVID traffic could stretch to 2024-25."
Iyer says about 35% of US airports are on credit-watch negative, indicating a 50% chance that the ratings on these airports could be lowered by one or two notches in the coming months.
Faced with uncertainty over when countries will lift borders and people will be confident to fly again, what is the future for airports? William Raillant-Clark, a spokesman for the International Civil Aviation Organisation (ICAO), says: "ICAO is publishing regular global traffic updates, which include forecasts of what the industry recovery may eventually look like. But there are still too many medical and other unknowns confronting our ability to develop conclusions on how the global recovery will happen, and when it will begin and conclude.
"We're also focusing the sector's attention on the need to build aviation back better post-pandemic – whether in terms of its medical resiliency in the face of future infectious disease risks or its environmental and economic sustainability."
Trophy assets lose their gloss
"At present with COVID, airports are the most challenged assets in our infrastructure portfolio," says Israel. QIC and other investors have been hands-on, working with the management teams of their assets to ride out financial storms wrought by the pandemic. Industry sources say airports backed by deep-pocketed investors, such as Australia's QIC and IFM Investors, have been able to recapitalise to await the eventual recovery.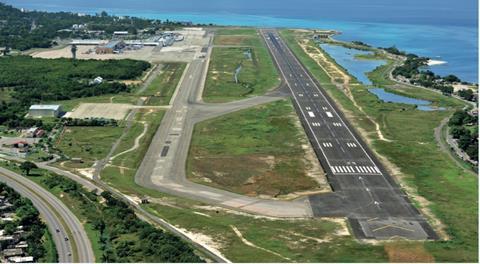 A helping hand from the IFC
The investor is assisting troubled airports and airlines, finds Florence Chong
With the pandemic bringing air travel to a sudden halt, there are fears that investment and financing in the sector could become collateral damage.
While lenders and investors have become more cautious, the infrastructure arm of the Washington-based International Finance Corporation (IFC), a long-term investor in airports in developing countries, is proceeding with its commitments. "We are looking to help with liquidity and working capital, and, if needed, help close financing gaps in expansion projects and acquisition deals," says Ian Twinn, IFC's global manager for transport.
Since 2005, IFC, the commercial arm of the World Bank, has financed 27 airport projects to the tune of US$2.3bn. "Airport investment makes total economic sense because airports play a valuable economic role in terms of connectivity," Twinn says.
The IFC has a committed airport portfolio of US$559m for its own account, and an additional US$327m mobilised under its loan programme in 11 active transactions supporting 22 airports.
The aviation sector will take several years to recover from COVID-19. "We are used to investing in developing markets. We are ready to help people weather the storm," he says. "In some cases, airports were overcrowded before the crisis, so for those airports it may make sense to continue with expansion plans to position them for the recovery," Twinn says.
The IFC is stepping back in to help finance the airline industry. "We did finance a number of airlines in the 2000s," he says, "but, by 2012, commercial banks were lending to airlines to purchase planes. In the last few years, commercial banks have found their credit lines fully extended, so before the crisis we were looking at pre-delivery financing." The IFC is looking to support "a handful of airlines" which, Twinn says, are well-managed but facing challenges because of COVID. "If we don't support them now, after the crisis, somebody is going to have to recreate them," Twinn says.
IFC invests as a private-sector participant, but shares the World Bank charter, investing only in emerging markets and developing countries. Twinn believes there is a valuable role for private-sector investment in the airport sector. "It does the construction more efficiently – and can come up with innovative ways of designing airports and interacting with airlines and other suppliers, such as duty-free operators," he says. "If you have the private-sector running an airport, conceptually you can have a better-managed airport."
In a recent report, the IFC says 14% of the world's 4,000 airports have some form of private-sector participation.
"Of the 100 busiest passenger airports in 2016, 46 had private-sector participation," Twinn says. "These figures highlight the important role that the private sector has in the industry."
Twinn says some airport operators are talking with regulators about triggering force majeure, or economic equilibrium clauses, in their contracts because of the financial hardship.
"The pandemic is a present and immediate problem facing the aviation industry," he says. Lurking in the background are looming issues such as the impact of aviation on climate change.
As to the commercial viability of owning airports, Twinn says: "We perceive ourselves as a long-term investor. When we go into an investment, we want it to be sustainable. We look at its financial sustainability, its legal framework and commitment to ESG.
"We work in emerging markets. People there now take fewer flights than folk in western Europe and America. In the long-to-medium term, aviation will remain a great business from a connectivity point of view. It is needed."
QIC owns three airports, and IFM Investors has a dozen in Australia, the UK and Europe.
A spokesman for Canadian pension fund OMERS, which has an interest in London City Airport, says: "COVID's effect on global travel is obvious. However, we continue to believe in the long-term trends in associated infrastructure. Whether normality resumes in one, three or even five years is still an unknown, but we are confident that people will fly again – and as frequently as they did before the pandemic. Of course, views will differ, and this may cause a widening of the bid/ask spread, which will affect airport valuations."
Through an investment in a Canadian infrastructure fund, OMERS also has a 5% interest in an Indian international airport in the state of Bangalore. One investor, under anonymity, says: "The airports in which we are invested have declined by 15% and up to 20%."
Another investor says that airports are used to shocks, be it terrorism, pandemics or the collapse of a big airline. "Pandemic is the biggest shock," he says. "Even before this pandemic, when you look at the risk register of every single airport, pandemic is the number one risk. So it is well understood that pandemics can happen, and you need to have mitigants to control that."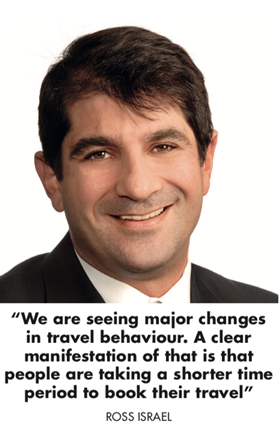 Airports have recovered from past crises including SARS, another public health issue originating from Asia; the September 11 terrorist attacks in the US; and the Asian and 2008 global financial crises. But many agree that recovery from COVID-19 will depend on effective vaccines being rolled out.
Returns from airports will likely evaporate this year. In the near future, some will generate a profit, but it will be a shadow of what returns used to be. One major investor says: "We have had double-digit returns in good times. We will be fine with poor returns in the next one or two years. When I look at our investments, I focus on five or, at most, 10 years out. I am acknowledging we need to moderate our expectations. Returns will be lower."
He adds: "I am not being delusional when I say that if you normalise returns over a longer period, it will show that nothing has happened to change airport fundamentals. In the short term, the issue will be affordability and over the next five years it will be about the perception of health safety. The net effect of both of these issues will be a drop in travel, probably over the next one or possibly two decades."
Airfares are expected to rise to compensate for new health and safety measures. There could be fewer seats available because some airlines fall by the wayside. Anecdotally, airlines have been lifting fares to try to cover their costs.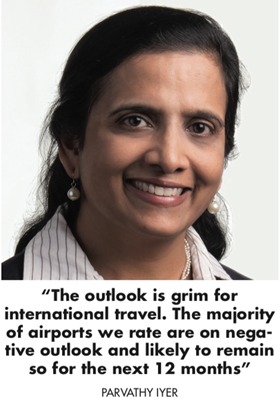 A second concern related to affordability is the post-pandemic condition of the global and national economies. As one investor says, when the "scaffolding" of government support is taken down, there will be a lot of economic pain.
Israel says: "We are seeing major changes in travel behaviour. A clear manifestation of that is that people are taking a shorter time period to book their travel. We are seeing the normal 30-day booking timeline reduced to a week. Many are delaying their booking to as late as possible. This creates a lot of issues around the processing of flight schedules, and, for airlines, managing yields."
While he thinks national carriers will receive government support, Israel is concerned that some low-cost carriers might not survive. "The question is, who survives in low-cost-carrier land? What solutions might emerge for different segments of travel? The high-end of travel might well opt for bespoke services, using small planes for point-to-point travel. There may be a different type of traveller for a certain period of time."
Israel also notes that, while domestic travel will pick up, from the perspective of airport retailers – such as duty-free shops and food and beverage outlets – the spend from international travellers because of higher dwell time in the airport is typically higher compared with domestic passengers.
Retailing within airports has become an increasingly important contribution to the overall profitability of airport operations. Ian Twinn, global manager for transport with the World Bank subsidiary, the International Finance Corporation (IFC), says: "People are looking to 2024 for travel to return to pre-COVID levels, but maybe it will take longer."
Some investors say a permanent and sizeable reduction in passenger volumes will affect the ability to invest and grow airport facilities. Statistics are starting to show that European airports are feeling more pain than those in other regions, such as the US and Asia-Pacific.
The current largest private owner of airports in Europe is the Ontario Teachers' Pension Plan. Through Ontario Airports Investment, Ontario Teachers' owns stakes in six airports, including Birmingham, Bristol, Copenhagen and London City Airport. And even though it sold a minority stake in Brussels Airport to Australia's TCorp and the Government Pension Investment Fund of Japan (GPIF), Ontario Teachers' remains the largest individual shareholder in Brussels Airports. It declined to comment for this article.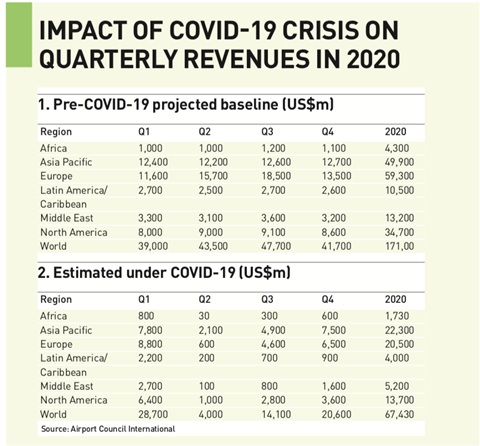 Israel says the pandemic has created "a stress test on the resilience of our portfolio". He adds: "But we have been able to diversify to ensure we have sufficient uncorrelated returns."
Far from re-evaluating their airport portfolios, investors say that they believe airports remain a solid long-term investment. One says "they are a great investment" and he will "absolutely" buy more as prices correct. Last year, a consortium including Australia's Future Fund and led by Global Infrastructure Partners, sold a 50.1% stake in Gatwick Airport to France's Vinci Airport for £2.9bn.
"The pandemic will bring pricing back to reality," the investor says. The US, which has long resisted privatisation of airports, could be a good hunting ground. The state of public finances and the need to prioritise spending after the pandemic, could mean it becomes a more realistic prospect, he says.
Travel & Tourism: End of an era
1

2

3

4

Currently reading

Airport infrastructure: Poor visibility

5

6

7