The skies are clearer and the roads are emptier, but where does this leave transport infrastructure assets?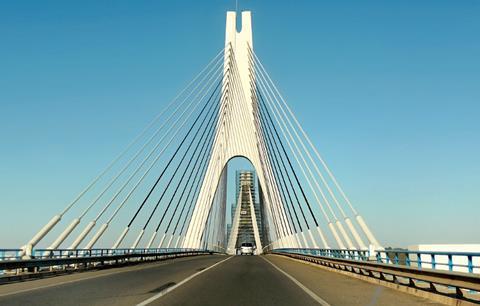 Visitors to Perth Airport in Western Australia were recently treated to an unusual sight – four Virgin Australia airliners being prevented from moving by service staircases and other vehicles parked around their wheels. The airport, owned by a group of institutional investors including the Future Fund, was taking drastic action to put pressure on the insolvent airline to pay outstanding debts. The blockade has since reportedly been lifted, but the airport issued a blunt statement, saying its traffic had "fallen off a cliff" and that it expected to lose A$100m (€60m) of revenue this year.
While airports are probably the most high-profile casualty of the COVID-19 pandemic and the associated travel restrictions, all transport assets that are exposed to demand risk have been affected. But the impacts of the pandemic vary widely, both between sectors and within them, and the full picture is still emerging.
The sharpest falls in traffic across transport sectors have occurred in airports, with near-zero traffic in some cases (Perth reported a 97% year-on-year drop in April), but much lower falls in other airports, particularly in emerging markets. However, figures from Airports Council International in May suggest that the differences are narrowing, with year-on-year passenger numbers forecast to fall between 41% (in North America) and 57% (in Europe) in 2020. Toll roads have also experienced sharp declines, with Australia's Transurban reporting year-on-year declines of between 35% and 53% on its domestic roads in the fourth week of April. Italy's Atlantia reported weekly traffic falls above 80% year-on-year at its subsidiaries in France, Spain and Italy during April.
If there has been a relatively bright spot in the transport sector in the past three months, it has come from ports. Johan-Paul Verschuure, a project director specialising in ports at financial adviser Rebel Group, says there are indications that container volumes in April 2020 were between 10% and 15% below volumes in the same month last year. "However, some markets did much better," he says. "Mostly, it depends on how severely the hinterland of the port was hit by the pandemic and lockdown measures." Unlike some businesses, he says, ports – whose container facilities, in particular, are often highly automated – have not had their operations disrupted by staff sickness.
An index for unlisted airports in advanced economies published by the EDHECinfra showed a 10.16% fall in quarterly returns in the first quarter of 2020. Total returns in EDHEC's advanced-economies merchant unlisted roads index fell 13.8% in the quarter.
While the recovery trajectory for transport assets inevitably remains unclear – depending as it does on how quickly the world recovers from the pandemic, and whether social distancing will continue to affect how people travel – a couple of consensuses have emerged. One is that a fast recovery is unlikely, with researchers and asset managers increasingly forecasting two to three years of depressed economic activity. The other is that, as well as being hardest hit in some cases, airports will recover the slowest.
"In toll roads, we think they come back first," says an infrastructure asset manager overseeing a global transport portfolio, in remarks echoed by industry colleagues. They also expect a temporary uplift to road traffic as people avoid public transport, although they expect rail travel to recover next after roads.
"We think airports opening up is really hard… there's the lockdown impact and the GDP impact," the asset manager adds, rejecting the idea that airports could recover this year, adding that "quarantine is a killer".
Christoph Manser, head of infrastructure at Swiss Life Asset Managers, argues that airports will go through a three-phase recovery, starting with a period of travel restrictions and very low traffic, followed by a period of reduced capacity and then a third phase of traffic recovering to a baseline – whatever that may be. "I think it's really in that third phase, when things are back to a new normal, that you see GDP correlation coming back," Manser argues. "Yes, GDP will be recovering in those phases, as will passenger volumes, but… it's really not primarily driven by what the GDP is doing but rather [by] regulation and airline capacity considerations."
Manser expects toll roads to be resilient, and he has put his investors' money where his mouth is: in April, a consortium of Swiss Life, APG Asset Management and South Korea's National Pension Service, agreed to buy into Portuguese toll road company Brisa, reportedly paying €2.43bn for an 81.1% stake. Although this publication understands that final bids were slightly reduced in response to the crisis, the bid implied an internal rate of return in the high single digits, on one estimate.
"Toll-road business, and in particular Brisa which is the backbone of the Portuguese road system, should be less affected by long-term behavioural changes as a result of the pandemic," Manser argues. Nevertheless, he believes the crisis did act in the buyers' favour. "The COVID-19 lockdown measures unfolded in Portugal while we were conducting our due diligence on the asset; we saw this as an opportunity to buy a high-quality asset at an attractive price."
Ron Boots, head of infrastructure for Europe at APG, says: "Maybe it's fair to say that we have done a better deal than before COVID, but with slightly more uncertainties around it."

The buyers say nothing to suggest that they changed their methodology owing to the crisis. Manser stresses: "We've made what we think are ample haircuts in our base case to what you would have seen pre-COVID."
The slower recovery forecast for airports raises questions about their solvency for the next few years. Many large airport operators have fairly low leverage by infrastructure standards and appear able to weather 12 months of little or no revenue, although they would need to relax their debt covenants with banks. Those that are economically regulated, such as Brussels and London Heathrow, should be able to recover lost revenue by raising landing charges at the next price review.
Which assets will require recapitalising or restructuring? Former investment banker, Adam Hylan, partner at financial advisory firm Newbridge Advisors, looks to the 2008 financial crisis as a parallel, where the few examples of distressed infrastructure were over-leveraged assets, greenfield traffic-risk projects and regional airports with weak catchment areas, "which, to my mind, are not really infrastructure risk; they're more private-equity-level risk", Hylan says. Regional airports look like an "area of concern", he adds.
Sydney Airport is an example of an over-leveraged, unregulated, listed asset. Its debt was 6.6x earnings before interest, tax, depreciation and amortisation (EBITDA) in 2019. "I'm surprised they haven't been forced to raise equity yet," says the infrastructure fund manager who wishes to remain anonymous. A spokesman for the airport did not respond to a request for comment.
Several assets in the toll-roads sector are thought to be highly leveraged. Whether they will need recapitalisation depends on how quickly their traffic returns. Laurence Monnier, head of quantitative research for real assets at Aviva Investors, says: "I think the jury's still out whether the traffic will go back quickly to pre-COVID levels, once economic recovery kicks in."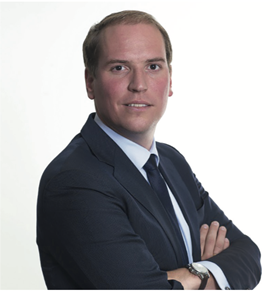 She adds: "Historically, the rebound in toll roads after a recession has been fast."
As for ports, Verschuure says the sector will be protected by relatively strong cash flow, even if profits are negative for a while – but he does not rule out the possibility of asset sales. "When container terminals are owned by a shipping line and the shipping line is struggling with lower demand… I can imagine that there will be [some ports] seeking to raise capital by providing their port assets as collateral, or looking to get rid of those assets," he says.
In the longer term, the possibility that infrastructure investors will lose interest in transport, or stop classifying it as a core asset, seems unlikely. Boots says: "As an asset class, I strongly believe that this will continue to attract a lot of capital… and within that also for transport assets."
The picture for long-term valuations is unclear. Monnier agrees: "A lot of these transport assets are held by either institutional investors or infrastructure funds. At this point in time, there isn't evidence to necessarily suggest there has been a long-term structural rebasing of their revenues. I think a lot of investors will see it as a short-to-medium-term issue."
But after more than a decade of ever-rising prices, could a reset be on its way? Hylan says: "Potentially there could be. If there are fundamental changes to things like the level of international trade and mobility… you always have the fundamental issue that the infrastructure asset class is still maturing, there's still money coming into it and there's a limited number of [available] deals."
* A previous version of this article wrongly attributed the quote relating to Sydney airport to Adam Hylan