Infrastructure investors can play a central role in funding the expansion and greening of rolling stock, writes Gianluca Minella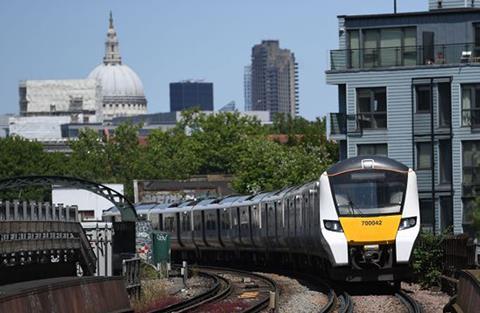 Rail is a complex sector. The regulatory framework under which rail networks operate can vary substantially across geographies. US rail consists primarily of privately managed freight railroads, while passenger rail services are mainly government-owned. In Europe, rail networks are generally under government control, while freight rail services were liberalised in 2007 and international passenger rail services in 2010, with private operators gradually playing a more prominent role.
Rolling stock is at the core of rail transportation. The term refers to the vehicles that operate on the tracks, including powered vehicles (such as locomotives) and unpowered vehicles (such as passenger or freight carriages). Rolling stock accounts for about 20% of the total cost of a rail system[1], when considering whole life costs, including the upfront investment required to procure assets, maintenance and financing. Today, the value of the global rolling stock market exceeds $50bn, and it is projected to reach about $65bn by 2025.
The bulk of the market growth is projected to be in Eastern Europe, Latin America and Asia, and can be attributed to the ongoing expansion of railway networks. However, the European and North American markets are anticipated to continue growing, driven by demand for more sustainable and energy-efficient modes of transport, with infrastructure investors anticipated to provide a key share of required capital.
GLOBAL ROLLING STOCK MARKET VALUE (US$bn, 2020-2030F)

Source: DWS, Statista, as at September 2021. Notes: F=Forecast. Forecasts are based on assumptions, estimates, views and hypothetical models or analyses, which might prove inaccurate or incorrect.
The rolling stock of rail operators includes a combination of owned and leased locomotives and rail cars, with the share of leased vehicles typically representing 20% to 30% of the rail equipment fleets for freight, and a lower share for passenger fleets globally. Fuelled by the underlying growth of the rolling-stock market, we anticipate the rolling-stock-leasing market to expand at a compound annual growth rate above GDP growth – an attractive proposition for private infrastructure investors increasingly looking for a source of capital growth beyond yield.
A number of trends underpin the anticipated rolling stock market growth beyond liberalisations and the replacement of ageing rolling-stock fleets. A dynamic global trade environment and continued technological evolution in the form of digitalisation and automation of rail represent global trends driving the need for new rolling-stock capacity. Emerging markets are supported by favourable demographics and ongoing urbanisation underpinning rail demand. Decarbonisation shapes transport innovation, particularly in Europe. By introducing ambitious targets of reducing greenhouse gas emissions (GHG) by at least 55% by 2030 (versus 1990 levels), European policy makers aim to reduce transport's reliance on fossil fuels, with rail benefitting from the expected shift from road to rail. Europe promotes the growth of combined transport and aims to increase the modal share of freight rail to 30% by 2030, from 18% in 2020, as rail freight is estimated to produce five times less GHG emissions than road freight. These trends materially support investment needs into new rolling-stock capacity.
The rolling stock market is multifaceted and includes a range of different powered and unpowered vehicles. Unpowered vehicles range from passenger rail, such as multiple-unit, high-speed rail, metro and light-rail trains, or freight vehicles, including open wagons, hoppers and tank wagons. Each type of vehicle can have unique business dynamics and specific supply-demand drivers that can vary by geography and shape the outlook in the short and long term. For example, while the growth of tank wagons across Europe is expected to be driven by demand for chemicals and a partial shift of the chemical industry to Asia, demand for open wagons that focused traditionally on coal transportation will be affected by the European objective of phasing out coal by 2030.
While European rail networks are largely electrified (54.3% as at 2018 for EU-28),[1] and employ electric locomotives, most of the North American passenger and freight rail market is powered by diesel locomotives, due to the lack of network electrification. As decarbonisation policies evolve, we anticipate a more extensive use of dual-fuel locomotives, and of biofuels and gas to reduce the emission of diesel locomotives, a factor that may drive leasing demand for new locomotives. In the medium term, as technological evolution progresses, we anticipate new locomotives to use alternative fuels such as biogas or hydrogen, with indications that the first hydrogen powered locomotive prototypes could come to the market by 2024.[2]
Despite the expectation that traditional infrastructure is 'bolted on the ground', and the sector is somewhat still a niche, we have observed material interest in rolling stock from infrastructure investors. The business model of rolling stock lessors may lend itself to a range of strategic infrastructure investment propositions. In the past two decades, private infrastructure capital has gradually played a more prominent role in providing cheap, long-term financing to fund rolling-stock fleets, including powered vehicles, such as locomotives, and unpowered vehicles, such as passenger or freight carriages.
Historically, private core infrastructure equity investors have focused on passenger rolling stock deals providing services to train operators, under long-term lease agreements with limited fleet re-lease risk and a transparent regulatory framework, such as the UK passenger rail franchise model. These deals focused mainly on long-term contracts with a limited number of high credit quality customers, often directly backed by governments and public authorities, indexation of cash flows to inflation and long-term yield visibility. Based on the type of lease agreement, lessors may also be responsible for servicing and maintaining rolling stock. The leasing of passenger rolling stock is generally provided on a long-term basis, but lessors may be still exposed to re-lease risk. However, the relatively old age of existing passenger rail fleets operating across Europe is, in our view, a factor frequently supporting the ability of lessors to re-lease fleets of relatively limited age.
Core-plus strategies have historically focused on procuring new passenger rolling-stock fleets, with greenfield risk mitigated by long-term contracts and a transparent regulatory framework. More recently, we have seen core-plus investors acquiring stakes in liberalised, operational locomotive and freight leasing wagons or industrial rail cars platforms, with diversified customer bases and high contract renewal rates supporting yield visibility. These deals can be structured as joint ventures with European incumbents, leveraging combined operational and financial expertise to optimise profitability, while also supporting platform expansion and value creation via active asset management and M&A. Freight rail platforms are often supported by a diversified and sticky customer base, but contracts are typically shorter than for passenger rolling stock. For this reason, freight rolling stock leasing may involve more dynamic fleet management, with lessors actively involved in maximising fleet utilisation rates, repurposing and re-leasing vehicles, selling rail cars to optimise value creation or scrapping stock at the optimal time.
ROLLING STOCK EV/EBITDA TRANSACTION MULTIPLES (EUROPE, X)

Source: DWS database, as at July 2021. Past performance is not indicative of future results
In light of the megatrends described, the outlook for rolling stock appears favourable for private infrastructure investors. We estimate average revenue growth of global rolling-stock lessors to be in the range of 4% to 5%, but growth rates may be further supported by the possible increase in sale-and-leaseback activity of incumbents post-COVID-19. EBITDA margins can be estimated in the range of 40% to 60%, a level supportive of infrastructure strategies, but may vary based on several factors such as type of lease agreement, rolling stock and fleet age. Dividend yield is estimated in the range of 4.5% to 6.5%, with strategies focusing on leasing services with stable fleet utilisation rates or long-term cash-flow predictability, supportive of dividend yields of over 5.5%. Entry prices for rolling-stock transactions may vary substantially based on deal structure and underlying business growth assumptions, thus also positioning sector investments for potential alpha generation.
Gianluca Minella is head of infrastructure research at DWS
[1] Statista, "Percentage of the railway lines in use in Europe in 2018", 2021
[2] Intelligent Transport, "Deutsche Bahn to launch hydrogen train in 2024", November 2020