Disruption of the airline industry is having a knock-on effect for aircraft leasing. Investments in narrow-body craft serving domestic flights should fare better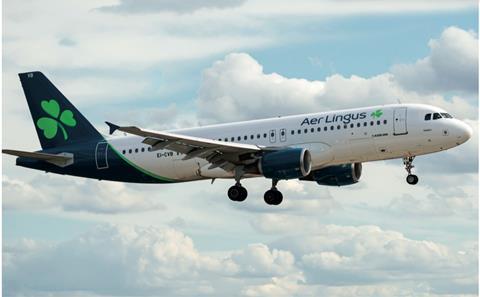 The International Air Transport Association (IATA) expects air traffic to contract by roughly 50% this year in most regions. The IATA factors in drops of 90% during lockdown months and assumes it will take three to five years for passenger volumes to recover to pre-pandemic levels, given that it will take an extended period of time
to re-establish customer confidence, resume international air traffic, and adjust to downsizing and structural changes in the airline industry that have only just begun to take place.
While passenger volumes might eventually recover – and S&P does not predict a secular change to the airport industry – there are significant obstacles to adopting virus-mitigation measures, and recent passenger data for the US market show how far the industry must climb to regain pre-pandemic levels of operation. Checkpoint data from the Transportation Safety Administration showed that only 3.3m passengers used US airports in April, down from over 70m during April 2019, a decline of more than 95%. Although traffic increased during May, passenger traffic through TSA checkpoints was still 90% below the 2019 level.
While noting that "the credit-quality of airports tends to be significantly more resilient than that of airlines", in light of the sheer drop in passenger numbers and the uncertain pace of recovery, S&P has lowered ratings on several airports.
Airports "may suffer from the debilitated credit quality of airlines", S&P notes, which could put pressure on airports to reset airline charges to offset declines in non-aviation revenue such as retail fees that will drop in line with the decline in passenger traffic. While its permissible to adjust aviation fees in response to volume declines, any efforts to maintain aviation-fee revenue in light of the current decline could break new ground – "the system has not been designed to adjust tariffs in the face of a massive drop in volume" not to mention the need to "determine whether airlines could afford them", S&P says.
Based on conditions in the aircraft-leasing market, airlines are in no condition to bear higher airport tariffs. Airline fleets have become an attractive alternative yield for institutional investors, but that proposition is being re-evaluated.
The drop in air travel had an immediate negative effect on airlines' credit standing, separating those with limited capital from those with stronger balance sheets. After a rating review of global aircraft lessors in late March, Fitch Ratings revised the credit outlook for five lessors to negative from stable, placed one on negative-rating watch, and downgraded one issuer by one notch, while also placing it on negative-rating watch. The credit standing of three aircraft lessors was not affected, which shared a common feature – their ratings were "primarily or exclusively a function of institutional support considerations", according to Fitch.
Fitch said rating changes reflected "unprecedented decline in global air traffic" as a result of the coronavirus pandemic, warning that the disruption "could lead to widespread lease deferrals/defaults, airline bankruptcies, aircraft repossessions and impairments absent abatement of the virus in the near- to intermediate-term and/or material sovereign intervention". Fitch believes that issuers placed on negative-rating watch have sufficient liquidity to withstand near-term reductions in cash flow from leases. They might also have built more focused portfolios by leasing to a few airlines, and might have elevated exposure to riskier aircraft, such as less-liquid current technology wide-body jets that serve long-haul markets, or older narrow-body jets that serve regional markets. Those lessors could be more adversely affected if the decline in air traffic, airline solvency and financing availability last into or beyond the second half of this year.
It is a case of out with the old, in with the new. Post-pandemic, lessors are backing away even from new aircraft as the global airline fleet shrinks. One lessor not affected by Fitch's review was SMBC Aviation Capital 'A-' Rating Outlook Stable, which stated in its 2020 results report in June that it had deferred delivery of 68 of Boeing's grounded 737 MAX jet by four years until 2025-27, although it did not plan to cancel any orders at this time.
With an average age of 4.1 years, SMBC's 710-aircraft fleet is one of the youngest in the aircraft leasing industry, which control about 40% of the global commercial airline fleet. Portfolio changes in the past year resulted in more than 48% of SMBC's fleet being composed of new-technology aircraft, up from 37% a year earlier. Narrow-body jets, which typically carry 150-180 passengers on two-to-three-hour segments, comprise 81% of SMBC's portfolio. Those smaller planes are expected to get back in the air first, flying vacation-starved passengers on short hops to familiar, nearby tourist destinations in southern Europe and the US, rather than intercontinental flights on larger aircraft.
The deep pockets of shareholders SMBC and Sumitomo Corporation will also help the lessor weather turbulence that lies ahead. SMBC Aviation had $6.3bn (€5.5bn) of available liquidity as of March 2020, a welcome cushion at a time when most of its airline customers have requested some form of payment deferral as they struggle to keep their own businesses operating.
A recent report by KGAL, which manages a several aircraft funds, admits that investors can expect lower returns during 2020 and that "aircraft values and lease rates are deteriorating, especially of older aircraft types". It says that during previous crises, market values and lease rates fell by 15% and 25% for narrow and wide-body aircraft, respectively, but the former recovered quicker. According to aviation consultancy Ishka, initial adjustments in the current crisis will be between 10% and 30% for market values and lease rates, respectively.
There are signs that air passenger traffic is already returning, albeit slowly and from an unprecedented low. McKinsey reports that confidence in domestic travel in China rose by 60% over the first two weeks of May, and the number of travellers for the May Labor Day long weekend was down 53% from 2019, a rebound from the April Tomb Sweeping Day long weekend, when travel was down by 61% year-on-year. Only domestic air travel is permitted, and the Chinese are only taking short flights, even avoiding the popular route to the resort city of Sanya on Hainan island. The demographics of those first to resume flying mirrors the mortality profile of Covid-19; most travellers are young and many are single. McKinsey found that on Tomb Sweeping Day – the first holiday following the pandemic – 60% of people who booked trips were aged below 30, a significant rise from 43% in 2019.
In the US, consumers are heading for the airports more quickly than expected as lockdowns are lifted – in early June, American Airlines announced it would increase flights in July by 74%, with the busiest days expected to have about 4,000 flights, up from about 2,300 in June.
While international long-haul flights remain mostly grounded, leaving lessors and investors exposed to wide-body jets with slack demand, a new cargo market is emerging to support the dramatic increase in e-commerce during the pandemic. Amazon is leasing 12 wide-body 767-300 jets that have been converted to carry freight instead of passengers. Amazon will lease the aircraft from Air Transport Services Group, one of the major providers of airlift capability for its in-house aircraft fleet of about 80 planes.
Amazon plans to open new air hubs at San Bernardino International Airport in California and Cincinnati/Northern Kentucky International Airport. Amazon's jet leasing is part of its strategy to build its own aircraft fleet to support its delivery business – an effort that could do for aircraft what the e-commerce leader's ground expansion did for industrial warehouse investors over the past decade, and open some new routes for investors seeking to deploy capital to the aviation infrastructure sector.