One of the appeals of mid-market strategies is the ability to avoid competition at the large end of the market. Christopher O'Dea asks whether this space is becoming too crowded as well
A glance at the agenda of most pension fund investment committees would confirm that there is no shortage of infrastructure equity managers seeking capital for new funds targeting mid-market infrastructure assets.
And at first, many of the managers might appear to be talking the same gambit – they plan to avoid the largest assets in the market on the theory that a handful of mega-funds and sovereign wealth funds have bid the prices of those assets up to levels that leave paltry returns for the risk being taken.
But a look under the hood reveals a significant degree of differentiation between mid-market strategies. Managers can differentiate their offerings along a number of key dimensions: deal-sourcing networks; identification of niches based on sub-sectors or regional conditions; the technical and industrial backgrounds of the investment team; even the ability to think like a pension fund investor when finding and structuring deals. Looking under the hood also reveals that infrastructure equity investing remains a matter of balancing risk and reward.
Those differences suggest that investors would be advised to conduct more in-depth and extensive due diligence to ensure they allocate capital to managers and strategies that best match their objectives. There are plenty of options. Part of the reason for the increase in the number of managers pursuing smaller-size deals is purely practical: the largest infrastructure assets often require financial resources and in-house technical, operational and engineering know-how often beyond the reach of mid-market investment firms.
Pure economics plays a role too. Investors seeking to increase their risk-adjusted returns in the low-rate environment have started moving into strategies targeting mid-cap infrastructure assets, says So Yeun Lim, global head of infrastructure at Willis Towers Watson. The rationale, says Lim, is that there should be fewer managers pursuing deals in the lower-cap end of the market, because given the increased size of well-known infrastructure funds relative to the amount of capital that can be deployed in such deals, it would require more work to deploy that capital into a large number of smaller transactions. "However, I was quite surprised at the significant number of new mid-market funds that were raised in the last 12 months," she adds.
In a bid to capitalise on investor demand for infrastructure, managers have spun out from large firms to launch mid-market strategies, while some large assets managers have started infrastructure funds to build out their product lines. As a result, Lim says, "there is probably more competition in the mid-market space now compared to 18 months ago, and I think the managers now probably need to work harder to transact on deals at good pricing".
In fact, transaction size itself can be a differentiator. The definition of mid-market is wide. On the basis of enterprise value, it can encompass projects ranging from $200m (€176m) to several billion dollars. If based on the size of the equity cheque a manager writes for a deal, the lower end of the market can extend down to $50m or even lower in cases where a manager wants to establish a presence in a new sector.
"We're focused where we've always been focused in terms of the mid-market, it's just that the rest of the market has moved in terms of what is defined as mid-market," says Karen Dolenec, a partner at Ancala Partners. "A €60m to €70m equity ticket is very much in our sweet spot, but we would also start smaller than that if we were building up a platform.
"In terms of the first investment in a particular sector, we would go as low as probably $15m. That does provide us some advantages, because if you're willing to start smaller and grow it, there is a lot of opportunity. Having said that, we have also had success in the €100m to 200m equity ticket range, which is still small for many other investors."
Mid-market assets tend to fall into two buckets, says Dolenec: businesses being spun out of larger organisations, which may not have access to capital to grow their businesses; or businesses that have been bootstrapped up by their existing owners, which often have reached the limit of their financial capabilities. Both situations require capital.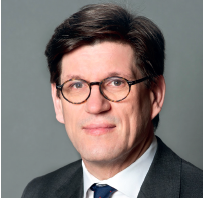 In deciding where to invest, Ancala's team focuses more on business models than on asset type, to understand where the risk profile of each investment falls on the spectrum of infrastructure characteristics. In telecommunications, for example, some businesses are aimed at selling connections and services across a network, while others are more like utilities and charge a usage fee.
"Obviously, you've got tailwinds in terms of where the world is going with respect to the increasing need for data and managing that data," says Dolenec. "You can have a data centre that's fully contracted by counterparties with high credit quality, or a data centre that's more like a hotel, where you need to fill it up on quite a regular basis so you're taking an occupancy risk."
There is no substitute for hard work, and managers need to wear through a lot of shoe leather to find and finance such businesses. That process starts with the team, which provides the connections for sourcing deals, evaluating potential investments, and structuring the acquisition and operation of assets.
A strong team is the best solution to the oft-cited problem that infrastructure managers have a hard time finding enough assets in which to deploy capital at satisfactory rates of return. "There's a lot of discussion about low supply of infrastructure assets," says Andreas Köttering, partner and head of infrastructure for Europe at CBRE Caledon Capital Management. "We don't find that," he adds. "There's plenty of supply, and the capital that's come into the market has a place to go. The challenge that we and other managers have is not just finding deals, but finding the right deals for our strategy and for our portfolio, at an appropriate risk-return, and then securing those deals against the competition."
Overall, Köttering says, there is a gap between the public need for infrastructure and the services provided by such assets, and the opportunity to apply private capital towards building or developing such assets. Most infrastructure is held by the public sector and rarely becomes available for private investment; some supply comes from corporations that own infrastructure assets but are primarily engaged in other businesses and choose to spin out the infrastructure assets to recycle their capital into their primary activities. An emerging source of supply is closed-ended infrastructure funds, which have finite lives and inevitably bring assets back to the market.
A more promising source of transactions, and one harder to reach, is private-sector businesses that provide essential services such as transportation, energy and communications. In May, for example, CBRE Caledon and CapMan Infra, an entity of a Finnish private-markets investment company established in 1989, acquired Norled from Norway-based shipping company Det Stavangerske Dampskibsselskab. CBRE Caledon took a 50% stake on behalf of a fund sponsored by the firm as well as its separately managed accounts.
Founded in 1855, Norled is one of Norway's largest transportation companies, with a fleet of 59 ferries and 28 express boats that carry 17m passengers and 9m cars annually, and it is backed by long-term contracts with public transport authorities. A leader in environmentally friendly transportation, Norled has won contracts to develop hybrid and battery-driven vessels and the first hydrogen electric ferry. The company generates availability-based, index-linked cash flows.
The Norled transaction highlights the potential of sea transportation as a sustainable infrastructure solution that supports connectivity for daily commuters and leisure travellers, while creating jobs and economic growth.
"The dynamics of capital coming into the market in search of additional return is that managers are looking for new ways to bring an infrastructure way of thinking to assets that may not have been classified as infrastructure before," says Köttering. While the definition of what fits for an infrastructure investor has expanded, "we tend to stick with a more narrow definition. It's not that we don't look at new opportunities, but we're more on the core to core-plus end of the spectrum. The art is in finding the right partners and identifying an opportunity very early on and then positioning yourselves against that so that you get comfortable with the business, the sector, and the regulatory construct in which the business operates."
Mid-market funds can also differentiate by investment horizon. Funds with longer holding periods tend to place more emphasis on the impact of cash yields on total returns rather than the contingency of asset disposals.
One advantage small-to-mid-market investors can have is that many businesses in that cap range do not want to engage in a costly auction-sale process and would prefer to work with an infrastructure financing source on an exclusive bi-lateral basis, says Bronte Somes, head of infrastructure equity Europe at UBS Asset Management.
"There's competition with other small-to-mid- market managers, but we're finding opportunities with vendors that don't see incremental benefit from running a full-blown sale process," she says. The group's most recent transaction was the purchase of a gas distribution company in Portugal on an exclusive basis from a private-equity seller.
Older infrastructure funds have provided a steady supply of assets in recent years, Somes says. The assets have been partially de-risked and the revenue streams stabilised, and the business model of funds with a 10-year life, which encourages the early sale of such assets, can work to the advantage of vehicles with longer holding periods. UBS's prior two funds have had holding periods of 15 years, Somes says. "We're a long-term investor."
More core than core
The rise of 'super core' infrastructure strategies
Maybe it was inevitable. The almost unbridled popularity of infrastructure strategies among institutional investors over the past decade has come full circle. A fundraising boom that favoured value-add and opportunistic strategies targeting mid-teens returns has given way to 'super core' funds targeting low returns from highly regulated assets.
Macquarie Infrastructure and Real Assets (MIRA) coined the term. Leigh Harrison, head of EMEA, said it started life as "the internal vernacular for the desire of our investors to deploy capital into regulated utilities in Western European markets".
He says: "Those utilities were trading at levels that weren't appropriate for our traditional higher-returning, pan-European infrastructure funds, but nonetheless were wonderful, high quality assets that were attractive to investors as part of their long-term infrastructure portfolio. Our investors were keen to invest in traditional core infrastructure assets with a lower risk-return profile, so we decided to establish a new vehicle so they could access the sector in a bespoke and diversified manner."
Last year, MIRA announced it had reached a final close on Macquarie Super Core Infrastructure Fund Series 1 with €2.5bn of investor commitments, exceeding its initial minimum target of €1.5bn. To facilitate a long-term focus on yield, the vehicle has a minimum 20-year life with potential extensions beyond. By May, Harrison says, they will have committed more than half of its capital across two assets: Cadent Gas, a UK-regulated gas network, and Elenia Oy, an electricity distribution network in Finland.
As capital has flowed into infrastructure, it has become common to talk about the nature of the regulated or contracted revenues underlying each asset's financial performance, and whether assets are exposed to merchant risk or commodity price fluctuations. In the super core context, the key factor is the maturity of the regulatory regime. "We consider not only the asset itself, but the longevity and the stability of the regulatory regime in which it's operating and also the country in which it's operating."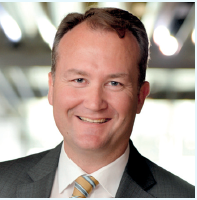 There are implications for investors. "Because of the strength of the regulatory regime, the return profile is typically lower – generally in the single digits," Harrison says. "That is appropriate because… these are essential community assets and as an owner you are responsible for providing a safe and secure supply to the customers and you should be earning a fair return for doing a good job. The investment proposition is about receiving a stable return for providing a good service in the most efficient manner possible – ensuring end-users benefit from that service without paying too much."
That balance is struck by regulatory authorities. "Regulators are typically independent of government, but operating within a stable political and economic environment," he says. Just as business cycles affect property investment values, these core assets are subject to regulatory cycles that typically run for about four to eight years in Western Europe, during which a regulator determines the rules and metrics that will govern the operation of assets, service rates, capital investment programmes, customer service levels and related financial incentives, among other factors.
In Finland, for example, an extensive capital investment programme is under way to move electricity cables underground to improve the reliability of supply during harsh winters. Significant outages during severe storms in 2011 and 2012 engendered "political, community and regulatory support for the capex programme", Harrison says. "[The regulator] is keen to make sure that capex is made both quickly and efficiently, and that's a very positive environment for investment because it leads to a positive outcome for local customers."
While the term super core was originally used by MIRA to describe a specific strategy targeting core regulated assets, it has since been adopted by other investment managers to denote strategies targeting traditional, lower-risk infrastructure assets other than just regulated utilities.
The South Carolina Retirement System, for example, said in a 2018 report that it would commit €125m to the Macquarie super core fund. A report from the pension fund included a presentation on Brookfield Super-Core Infrastructure Partners, which is targeting an 8% net return, with 5-6% current yield from mature, high-quality, stable infrastructure assets with high cash flow from the utilities, energy, power, and transportation sectors in OECD countries.