Investors' drive to do more with fewer managers is accelerating consolidation as firms scramble to provide everything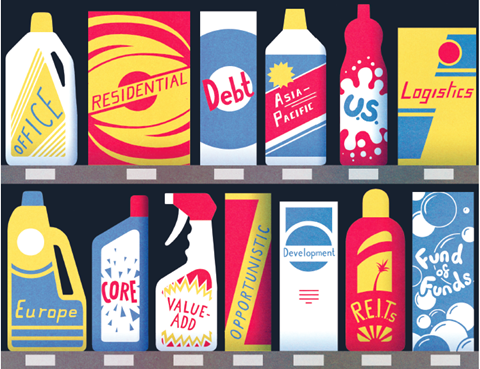 Click here for the full Top 100 rankings >>
In 2015, the California Public Employees' Retirement System (CalSTRS) announced it planned to halve the number of external fund managers it used, which at the time amounted to 212. In real estate alone it employed 51; last year this number shrank to 21.
It is one of the more high-profile cases of large institutional investors looking to do more with fewer managers. The phenomenon was to be expected. After the experience of the global financial crisis, investors have sought closer relationships with their external managers – but they will always be limited to how many they can sustain.
For example, Johan Temse, real estate investment manager at AP1, confirms that the Swedish pension fund aims to reduce the number of real estate managers it uses, citing "limiting resources internally" and cost efficiencies.
The trend has obvious ramifications for the real estate fund-management industry, and the effects have already been felt.
"What we've seen for the past several years is limited partners, institutional investors wanting to do more with less – really trying to concentrate their bets," says Christopher Monsif, Principal at real estate advisory firm Hodes Weill.
He says this is one of the main catalysts behind consolidation in the real estate fund-management industry. Hodes Weill tracked more than 25 M&A deals in 2018, more than double the number in 2017. He says the pace of activity is slightly down this year, but "we have been hearing about more and more potential trades in the market".
Last year was capped with the merger of Bentall Kennedy and GreenOak, two firms that ranked 39th and 83rd, respectively, in IPE Real Asset's real estate investment managers survey 2018. This year, BentallGreenOak came in as the 29th largest real estate fund manager.
Sonny Kalsi, who co-founded GreenOak with John Carrafiell in 2010, remembers being approached by potential partners in 2017 – well before talks with Bentall Kennedy began. "We started getting inbound calls," Kalsi says. "I ignored them initially."
Kalsi had helped build up a multi-billion-dollar business from scratch, having left Morgan Stanley Real Estate Investing a year earlier at the height of the global financial crisis.
"I really liked the business we had and the team," he says. "But when people continued to reach out and when I started to see all the other consolidations starting to happen in the industry, it really got me thinking that maybe we should be more open-minded about it."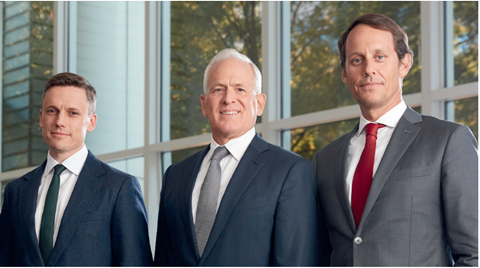 Then Bentall Kennedy came knocking. By contrast, previous approaches had not seemed "very strategic", Kalsi says, and it quickly became clear that the two organisations fitted together rather neatly: Bentall Kennedy was a large manager of core real estate in Canada and the US, while GreenOak specialised in value-add, opportunistic and debt strategies in the US, Europe and Asia-Pacific.
There was also a long-term objective. SunLife insurance company, which acquired Bentall Kennedy in 2015, is committed to building a global real estate investment-management business. As Kalsi says, the merger was not about "rationalisation and cost synergies", which is often the case with M&A in the wider investment management industry. "This is not a 'how do we put these businesses together and save money'," he says. BentallGreenOak will have more staff by the end of the year than it did in 2018, and it is likely to continue to hire in the coming years.
But the coming together still required a willingness on the part of Kalsi and his partners at GreenOak.
"It is clear what direction the investors in the world – the limited partners – are going in," he says. "Investors want to have fewer manager relationships – they want to give more capital for more strategies to fewer people – so we've got to make a decision."
The question was either to stay "small and boutiquey" or "think about being bigger and more diversified". Kalsi says: "It's very hard to be in the middle now."
Global product placement
The trend among large investors to do more with fewer managers is not only prompting consolidation, it is also encouraging fund managers to reorganise themselves.
While there are a number that can rightly claim to have global platforms, the localised nature of real estate means it is always a challenge to fully integrate and synchronise what can in practice be quite discrete businesses with their own histories, clients and local practices.
"This is always going to be a local business," says Eric Adler, CEO of PGIM Real Estate . "You cannot command and control a global real estate platform from a central location. But you need a minimum amount of integration – increasingly because of the clients."
Not too long ago, PGIM Real Estate's regional businesses had "felt independent of each other", Adler admits, with distinct reputations and clientele. "We have wanted to keep that local nature of how we do business, but we've created much more standardisation around how we [talk to] investors, how we think about research. Our operational and investment risk processes are really identical across the globe, and I think how our whole messaging and whole way we present ourselves is much more integrated."
It has become clear to large fund managers that if they are managing capital for a large investor in one jurisdiction, they must be ready to serve them in others. "Even this morning we had a call with a pension fund expanding out of their home geography to invest more globally," says Alex Knapp, CIO for Europe at Hines . "And they are looking for people they already know who can do that."
In October, Hines – the sixth largest in the Top 100 ranking – announced that it had created three regional CIO positions, hiring Alfonso Munk from PGIM Real Estate to fill one of those. Munk, Knapp and Lee Timmins are now CIOs for the Americas, Europe and Asia, respectively, reporting to global CIO David Steinbach and CEO of global capital markets Chris Hughs.
"We needed a structure that would be better suited specifically for the larger investors and those that have an experience with us in one jurisdiction, increasingly wanting us to support that across the different geographies," says Knapp.
Not only does each CIO lead the investment management platform for their respective region, they have a seat on the global investment committee. Knapp says that being privy to "what flows through our global investment committee" – which last year amounted to 110 transactions worth about $13bn – allows for invaluable "pattern recognition". He says: "The benefit of that on a global basis is spotting trends in one jurisdiction and seeing how they might have a relevance in another."
To really become a one-stop shop, fund managers need to be able to offer a diverse range of strategies, from core to opportunistic, from equity to debt, from traditional sectors to alternative property types, and possibly even listed securities, multi-manager and secondaries capabilities.
A lot of future M&A activity is likely to be a case of filling the gaps. BentallGreenOak will look to grow both parts of the merged business organically, but expects to make further corporate transactions as well. "We are continuing to look at other acquisitions for further growth," says Kalsi. "At this point it's to fill in either a specific geography or specific strategy."

Monsif says: "As managers scale their platforms, if there are obvious holes in areas in which they have strong conviction… you will see an uptick in that type of activity."
Uniting debt and equity
Investors seeking to do more with fewer managers has manifested itself in other ways. PGIM, the investment management arm of Prudential Financial, has a 'multi-boutique' structure, comprising a number of autonomous asset management businesses that specialise in specific asset classes. However, two of these – PGIM Real Estate and PGIM Real Estate Finance – are coming together.
PGIM Real Estate was established in 1970 and today manages global real estate investments. PGIM Real Estate Finance is a commercial, multifamily and agricultural mortgage finance business set up in 1997.
Last year, PGIM announced that both businesses would become more closely aligned, with PGIM Real Estate CEO Adler appointed to a chairman role that straddles both. In April next year, the two organisations will become one entity.
Adler says there was a mutual understanding with his counterpart at PGIM Real Estate Finance, David Durning, that the merger was essential if they were to build a global real estate debt platform that could raise capital from third-party investors.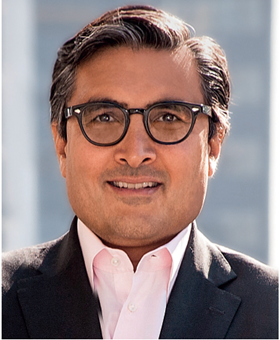 "We've been doing third-party investing on the equity side for 50 years," Adler says, while describing PGIM Real Estate Finance as an "incredible debt execution platform on the mortgage lending side". To create a global real estate debt fund-management business for the future would require reinventing the wheel, so to speak. "You either would have us try to create that execution capability or them trying to recreate the history we have with all these investors."
PGIM Real Estate has itself been investing in mezzanine debt for the past 10 years, which Adler says is "close to equity-like risk". PGIM Real Estate Finance meanwhile has been active across the debt spectrum, and has built a large, core, senior-debt portfolio.
Further underlining the logic between bringing the two entities together, both have identified the middle ground between mezzanine and senior debt – Adler describes "core-plus debt" as being one of the biggest areas of opportunity today. While senior debt tends to deliver low single digits – a relative-return play versus bonds – and mezzanine can generate double-digit performance, core-plus debt, such as 'stretched senior' debt, is somewhere in between, with high single-digit performance but lower-than-equity risk.
"There is a huge appetite from institutional investors for this core-plus debt. They are looking for income. They've been getting it from core equity [real estate] over the years, but core equity yields are quite low. You can generate high single digits with a lot of consistency and [without] taking mezzanine-type risk."
He adds: "That is the place that neither of us were consciously playing. That is the space where, when we put ourselves together, we are creating a lot of product."
Another big mortgage provider is US insurer MetLife, whose real estate investment-management business combines debt and equity capabilities under one roof. As is the case with PGIM, MetLife Investment Management's real estate debt business is bigger than its real estate equity platform, with the majority of its commercial-loan book in the US, albeit growing in Latin America and Europe. But it also has a sizeable core and core-plus real estate portfolio in the US.
"It's all managed under one organisation that I head up," says Robert Merck, head of global real estate at MetLife IM. "We think it is a competitive advantage for us in that we have a regional office network – several regional offices in the US, as well as four international offices. The offices in the US have both debt and equity teams."
He adds: "Real estate is a local business, so that allows us to be local, have people on the ground that know these markets. We see deals that are both debt and equity, so we're seeing pretty much every deal that's in the market."
The third-party investment-management business began life in 2012. "We had just come out of the global financial crisis," says Merck. "Things had stabilised. There was a lot of demand for core real estate. So our timing was good. We launched the platform because we knew we had the capabilities and we could leverage the expertise that we had in commercial real estate that we had built up managing for our general account."
By enabling third-party investors to co-invest in assets owned by MetLife, the investment management business was able to sidestep into managing third-party capital. "We were able to leverage our portfolio through co-investments with some of our initial managed accounts where we owned properties 100% that they were able to buy into," Merck says. "That helped us get a good foothold and provide assets to the market at a time when there was a lot of search for good core real estate assets."
Merck would not comment on individual funds or mandates, but IPE Real Assets has previously reported that MetLife has an ongoing joint venture with New York State Common Retirement Fund, which started in 2016 when the latter took a 49.9% stake in a $1.4bn US real estate portfolio owned by the insurer. MetLife has also established the open-ended MetLife Core Property Fund, and raised capital for a US debt fund.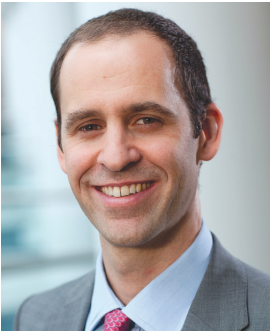 The company is heavily weighted towards the US, especially in real estate equity, but it has ambitions to expand globally. Merck says: "Most of our growth to date has been in the US, and we're leveraging regional office networks around the world to look to expand internationally. We'll look at what the best opportunities are in terms of organic growth. We also will look at potential acquisition opportunities if they make sense to our business from a long-term perspective. It could be a combination of acquisition and organic growth."
Insurers on the march again
BentallGreenOak, PGIM and MetLife Investment Management have one thing in common: they are owned by insurance companies. Some of the biggest real estate investment-management business have come out of insurers. AXA Investment Managers – Real Assets, ranked 11th is another example.
Generali Real Estate is another example. The Italian insurance company's real estate arm has branched into third-party fund management and has ambitions to dedicate one third of its assets under management to external clients – today this proportion stands at 10% (see interview with Aldo Mazzocco on page 56.
Allianz Real Estate is another. And while Generali has already launched pooled funds, Allianz is moving into the third-party fund management through individual joint ventures.
In September, it acquired the project to build EDGE East Side Berlin, a 'smart office' in Germany's capital city, in a joint venture with Germany pension fund Bayerische Versorgungskammer (BVK). Allianz and BVK are each providing half of the forward-funding capital, but Allianz Real Estate will manage the investment, marking the first time that it will manage an equity investment for a third-party investor. Last year, Allianz Real Estate made its first move into third-party fund manage
ment when it invited external investors into its first pooled debt fund.
François Trausch, CEO of Allianz Real Estate, said the plan was to enter similar joint ventures with "other like-minded investors" that can "benefit from our market presence". There is an ambition for non-Allianz investors to represent 10% of Allianz Real Estate's AUM in the next five years, principally through joint ventures. It does not have immediate plans to create pooled funds.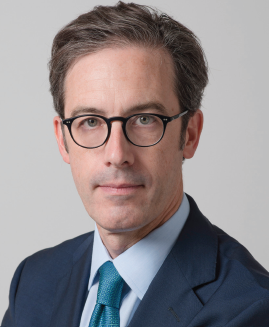 "We are in a world where there are many [companies] involved in the investment management [business]. So, for sure, we are not going to go into a segment where many people are already involved managing for many parties, putting very little money up," Trausch says.
Allianz Real Estate has a goal of managing €100bn by 2024, of which €10bn is projected to be derived from third parties. "The mantra of our positioning is: invest alongside Allianz," he says. "So you will not see us run something for Allianz and something completely different for third parties. We will stick to that 'invest alongside Allianz'."
Trausch says investors will be attracted by the "complete alignment of interest" that this approach provides. But he also believes Allianz Real Estate has other key features in its favour.
"One, we are a global player," he says. "There are not many global players at the end of the day – probably a handful when you think about it."
Another is having "debt and equity in the same house". Trausch says: "That gives us enormous flexibility as well as know-how on how to approach the debt business and hence the idea to launch the debt fund. But to be able to look at both is an enormous advantage, specifically in today's market."
Three years ago, Swiss Life Asset Managers , the real estate arm of one of Europe's biggest insurers, acquired Mayfair Capital, a UK-only investment manager that at the time of the acquisition had about £1bn (€1.16bn) in AUM.
The acquisition has enabled Swiss Life to make direct investments for its balance-sheet capital, and to add scale to the Mayfair Capital business. This year, Mayfair, which is partly known for targeting relatively smaller assets on behalf of charities investors, made its biggest-ever transaction, acquiring a central London office building, 15 Bonhill Street, for £113m on behalf of Swiss Life.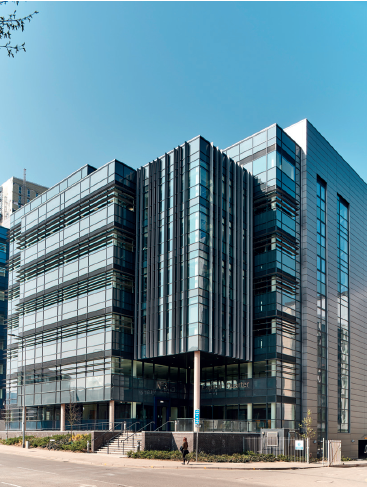 Mayfair has been deploying Swiss Life capital into the London market, while also establishing new UK and pan-European funds with seed capital also provided by its new parent.
"The London initiative that we are dealing with at the moment is 100% Swiss Life capital," says Mayfair CEO James Thornton. "The expectation is that we will be able to add international capital alongside that."
London-based Mayfair also forms the headquarters of a new pan-European investment management business targeting third-party investors. "The business plan for Swiss Life is to grow the third-party business and obviously their own capital is a great facilitator for that," says Thornton. "It's been a really positive, beneficial thing for us."
Earlier this year, Maureen Mahr von Staszewski was hired from Cromwell Property Group to lead the initiative.
Click here for the full Top 100 rankings >>
Top 100: One-stop shop
1

Currently reading

Top 100: One-stop shop

2