We talked to five of the top 100 about their allocations, strategies and the implications of inflation, war and climate change
Alecta on course to build a 3% allocation
Alecta
Swedish occupational pension provider
Ranked 75th
Infrastructure assets: US$1.67bn
It was only in 2019 that Sweden's largest pension fund decided to start adding infrastructure to its investment portfolio. The asset class was to form part of Alecta's recently expanded alternatives allocation – the target for which had been roughly doubled to 20%.
The aim was to build up infrastructure assets to the point where they made up 3% of Alecta's growing asset base, and the pension provider kicked off the new allocation with €620m of fund investments made between the end of 2019 and July 2020.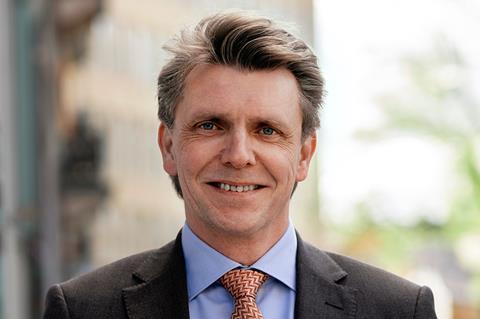 Since Axel Brändström took over as CIO for real assets in January 2020, he has had to steer though two global economic shocks – the COVID pandemic and Russian invasion of Ukraine – along with the continuing fallout from both unexpected developments.
Despite this, Alecta's is now halfway to reaching its target, with infrastructure accounting for 1.5% of its SEK1.12trn (€105bn) in total assets by the middle of this year. Despite having had less than three year's experience in infrastructure, the pension fund is already Sweden's third-biggest investor in the asset class, only behind AMF and AP3. Given Alecta's overall size, it should eventually become the largest as and when it reaches its 3% allocation target.
Alecta is seeking to build a robust portfolio diversified across geographies and risk, says Brändström. "We started to invest in infrastructure in 2019 and have a global infrastructure strategy targeting OECD countries," he says. "Internationally, we invest indirectly, with strong global or regional managers with strong track records that can offer us scale and opportunities to co-invest. Domestically, we also consider direct investments and allow ourselves to be more flexible."
It was in April 2021 that Alecta made its first direct infrastructure investment, paying SEK1.6bn for a 20% equity stake in Swedish onshore wind plant operator Stena Renewable. Then in June 2021, Alecta and Brookfield Asset Management bought a 49% stake in Telia Company's tower business in Finland and Norway for €722m.
"We are following our strategy to have a broad-based exposure, and we have done renewables and digital infrastructure slightly more than initially anticipated," Brändström says. "Given how our portfolio has performed lately, however, we do not regret currently being overweight to those sectors."
This could mean Alecta turns its attention to other types of infrastructure. "But market conditions will affect how we act," Brändström says.
The heightened competition in private infrastructure markets has made securing suitable investment increasingly difficult. But Brändström says Alecta is seeing far more opportunities today than it can act on. "With rising interest rates, there is also a question mark around the sustainability of current valuations generally – at least for some assets – which could reduce competition for highly-geared buyers in certain situations," he says.
So far, Alecta has made two direct investments in Sweden, but the expectation is that it will continue to look for opportunities in its domestic market. "Over time, the mix between direct and indirect is likely to shift in favour of direct, for the same reasons that other large global pension funds are moving in that direction," Brändström says.
In the next two years, Alecta expects to continue to be very active in its pursuit of infrastructure investments, he says, eyeing its 3% allocation goal by 2024 to 2025. In the immediate short term, however, institution has put a hold on new investments.
"We decided to temporarily pause our investment activities during the spring due to a combination of factors including the geopolitical situation, the macro situation," he says. "This means that we have less deals in the pipeline than normally right now, but we are closely monitoring the market."
Alecta believes higher interest rates will affect most investment markets negatively, although Brändström says infrastructure could prove resilient. "Many infrastructure segments have strong drivers that back up valuations and are also to some extent shielded from inflation effects," he says.
Infrastructure is important to Alecta as a means of adding diversification in itself. "It offers limited correlation to the rest of the Alecta portfolio, both thanks to its non-listed nature but also because many infrastructure sectors are not primarily GDP-driven," Brändström says.
Rachel Fixsen
Aware Super quickly builds direct exposure
Aware Super
Australian superannuation fund
Ranked 21st
Infrastructure assets: US$7.98bn
In 2017, the then-A$90bn (€61bn) First State Super, now known as Aware Super, linked with an Australian infrastructure fund to jointly acquire the concession to operate the New South Wales government's land title registry business. Months later, the Sydney-based superannuation fund outbid a Macquarie-led consortium to secure 100% of Victoria Land Registry Services from the Victorian Government.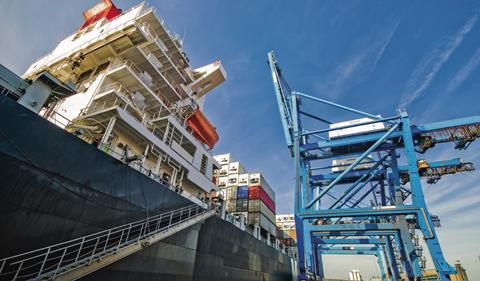 First State Super and its co-investors put a combined A$5bn investment into these two entities at a time when institutional investors were looking only to hard infrastructure. The two ground-breaking investments in land registry now form the backbone of Aware Super's A$14bn infrastructure and real assets portfolio.
They stand as something of a masterstroke for a fund that had no direct infrastructure holdings previously. First State Super had inherited a small portfolio of indirect and managed infrastructure investment just three years earlier, in 2014.
In July this year, Aware Super consolidated its holdings of monopolistic, former government businesses by acquiring the Victoria State Department of Transport together with Macquarie Asset Management and the Australian Retirement Trust. For A$7.9bn, the consortium won rights for 40 years to run the state's vehicle registration, licensing and custom plates businesses.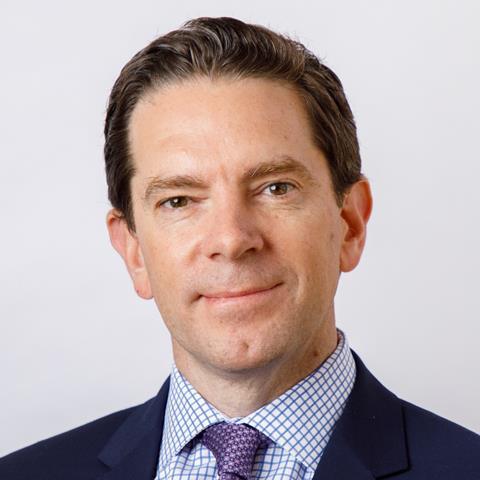 It is Aware Super's single-largest investment where the revenue is 100% inflation-linked. With rising inflation and the world staring at global recession, such investments in part buttress the fund's investment income against the ravages of inflation.
Damien Webb, deputy CIO and head of real assets at Aware Super, says that, over the past year, the infrastructure strategy has done what it was designed to when listed markets are at a turning point. "From an infrastructure perspective, we have not seen this kind of market for a long time," he says. "Absolutely, the bulk of the assets in our portfolio have a strong inflation linkage."
Mark Hector, senior portfolio manager responsible for Aware Super's infrastructure and real assets portfolio, adds: "Obviously rates and inflation are topical. We are seeing carnage in the listed market and this has extended to private equity. But on the whole our portfolio is still performing relatively well.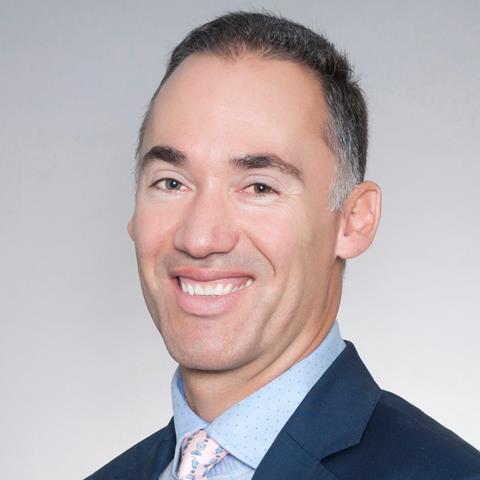 "In the current environment, with rising interest rates and inflation, we are probably a little more focused on assets that have more explicit inflationary linkages. There are certain types of assets that don't have revenue streams linked to inflation, so we are a bit more cognisant of not incrementally deploying capital into such assets. But we are not [for example] defaulting to lower-risk-reward utilities."
Hector says the businesses in which Aware Super has invested are net beneficiaries of inflation. The superannuation fund expects inflation pressure to continue for the next year or so, before hopefully normalising to a more typical rate of around 2.5% over the medium and longer term.
"On the other side of the equation, interest rates have gone up dramatically in a short space of time, catching the market a bit off-guard," Hector says. "Again, infrastructure assets tend not to price off short-term risk-free rates. They are priced off long-term averages."
Aware Super undertakes revaluations of its portfolio twice yearly. Hector says there was a "small up-tick" in the risk-free discount rate across most of the fund's assets in its June revaluation. "That was to be expected. This is the first time this has happened in around a decade."
While interest rates are expected to continue to trend upwards, Aware Super is not expecting a dramatic increase and therefore is not seeing any material decreases in the valuations of its assets. "Having said that, infrastructure – and property – are not totally immune, so we are still seeing a little bit of weakness because interest rates do affect the cost of debt," Hector says.
"We have put in place medium to long-term hedges on all our existing assets, so have not been impacted by the rising cost of debt. But we are seeing repricing of new assets, and this is reflected in the valuations of these assets."
Aware Super today has a diversified portfolio that includes hospitals built under public-private partnerships, convention centres, light rail, renewables and digital infrastructure. A notable offshore investment is an interest in the Port of Tilbury in the UK.
The performance of Australian superannuation funds are now being benchmarked under the recently introduced 'Your Future, Your Super' (YFYS) reform. Hector says it is important that infrastructure has a mix of high and low-risk-return investments.
"We are keen to make sure we don't have a portfolio that carries too many low-risk-returning assets," he says. A portfolio dominated by low-risk, low-returning investments could lead to returns below YFYS performance hurdles.
Webb says: "The way we think about our investment returns is primarily to stick to our benchmark, which is CPI plus 6%. We think about how our portfolio will deliver over the long term. Certainly, as a fund we also have to make sure we are meeting the YFYS benchmark.
"You can't necessarily chop and change your strategy. Obviously, the YFYS benchmark is constructed largely from assets like airports and seaports. You can't go out and buy a seaport tomorrow. That is not how it works – you have to be comfortable with how your portfolio stacks up."
Hector says energy transition and renewables are likely to be the number one theme for infrastructure investors for decades to come. "We have a base portfolio of traditional big-scale wind and solar investments," he says. "Today, it is becoming harder to find good value there, so we look to other sectors within renewables where we think we can generate better risk reward."
Hector adds: "It is important to be patient and selective – not all investments will be good, so that is why we have pivoted toward making an early-stage development play in storage.
"For example, we are invested in an early development operating platform, North Harbour Clean Energy, to build out storage assets like pump hydro and batteries. Aware Super will support the platform as it grows and envisages investing more than A$1bn there over the years. This is an example of us being willing to be patient, and generating better returns that way than just by buying a big upfront portfolio."
Hector cites renewable-energy-generation business CWP, which has been put on the market by Partners Group and is expected to attract bids upwards of A$4bn. Aware Super is not among the bidders. "We have elected not to participate," says Hector. "It will attract a really big price."
Aware Super was one of the co-investors in a comparable deal last year – the NZ$2.9bn takeover of Tilt Renewables – but Hector does not "think it is time to go head to head with some of the other capital chasing that last big existing portfolio, because we think the risk-reward may not be as attractive as being a bit more patient".
Florence Chong
CDPQ targets green transport and 15% allocation
CDPQ
Investment group for Quebec institutions
Ranked 2nd
Infrastructure assets: US$38bn
CDPQ manages some C$420bn (€319bn) of assets for 46 'depositor groups' in Quebec – mostly pension and public insurance plans – with a range of different liabilities and risk appetites.
"In the last four or five years, we have increased our exposure to infrastructure from C$17bn to closer to C$50bn," says head of infrastructure Emmanuel Jaclot. "Last year alone we deployed some $11bn of capital."
He adds: "Our target is to have an allocation of 15% of total assets in infrastructure by 2025." According to the ranking, infrastructure represented 10.8% of its total assets at the end of 2021.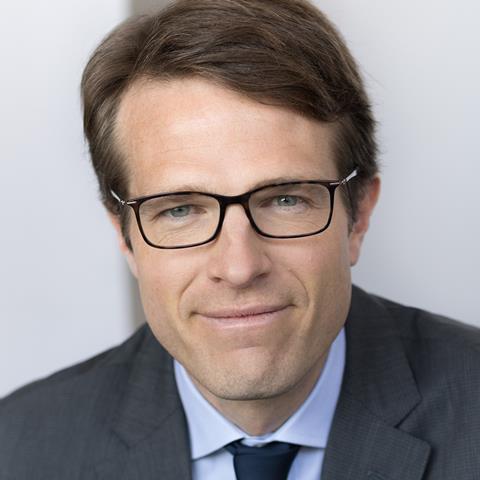 CDPQ has significant exposure to ports, airports and public transport and Jaclot admits there was therefore "some effect" from COVID-19, but "we survived the pandemic well". He adds: "I think I'm able to say now that our portfolio has been 'battle tested'."
Despite well documented disruption to supply chains, "generally our 14 ports and terminals saw high volumes", Jaclot says. "There were some disruptions on the West Coast of Canada, but overall we did not experience significant bottlenecks or see the ship line-ups that made the news headlines. We were fortunate to go into 2020 with spare capacity and made the call not to reduce capacity at the onset of COVID."
The benefit of diversification was also confirmed. "While our airports and public transport suffered, other areas such as energy, telecom and social infrastructure did very well," he says.
Jaclot believes this diversified approach is also well suited to the coming crisis. Rising inflation and interest rate rises are "obviously an area of concern" but "it is very important that two thirds of our portfolio is in regulated or contracted assets which tend to have inflation protection built into their revenue formulas". He adds: "In unregulated assets, we look at companies benefiting from high barriers to entry. Those typically having pricing power…. given the relatively high margins in infrastructure, I think the portfolio should weather this situation well."
Jaclot says "the jury is still out on the overall effect on infrastructure of rising interest rates", but adds that "we have kept debt leverage low, typically investment-grade and have mostly fixed-rate debt with long maturity". He adds: "This means the cashflows shouldn't be hit in the short term by increasing interest rates.… my own view is that valuations will hold."
The war in Ukraine, meanwhile, has had "very little direct economic effect on our portfolio". CDPQ has no direct exposure to Ukraine or Russia and only small exposure to Central and Eastern Europe, principally through an investment in Budapest airport.
Clearly, there may be disruption in Germany and Europe, but Jaclot believes "the areas we are invested in will be relatively protected". He says: "It has changed our risk appetite. It has impacted the way we look at the world generally, but we haven't yet made any major geographical calls."
CDPQ's principal investments in Germany are in telecoms where it has over 10,000 telecoms towers and rooftops. "These assets are relatively unaffected by the war, and I believe even in worst case scenarios should hold up well."
CDPQ does have an investment in the gas network via Fluxys in Belgium. "This is for the most part regulated and so will be a defensive investment, but it has not benefitted from the increase in pricing," Jaclot says. "Indeed, overall we're seeing no positive benefits for the portfolio from the energy security situation in Europe, except with respect to renewable energy development."
CDPQ's current geographical weighting is 52% North America, 19% Europe, 18% Asia-Pacific and 11% Latin America. Jaclot says there is no reason to change this. "We certainly wish to maintain a high diversification, given the geopolitical risks I have outlined. It is also important to say that each individual infrastructure investment carries idiosyncratic risks, further underlining the importance of diversification."
Half of CDPQ's portfolio is in energy and a third in transport. "We particularly intend to increase our investments in green transportation," Jaclot says. "We will continue to build out our telecoms exposure, rolling out new optic fibre infrastructure in Brazil in Europe via ATC, and in the US with Vertical Bridge."
FiBrasil is a 'neutral' wholesale fibre optic network accessible to all market players with a portfolio of 1.8m homes in over 30 cities. Vertical Bridge is the largest private owner and operator of communications infrastructure in the US.
CDPQ also favours social infrastructure. "Our intention is to build out our exposure through a few platforms in elderly care and PPP. For instance, we are building the New Footscray hospital in Melbourne, Australia."
Jaclot says there is "a major focus on ESG factors" at CDPQ and "this is the reason I joined the company". He says: "We do have a net-zero target across all our investments by 2050. But what really 'bites' is the near-term targets on emissions reductions."
This began in 2017 with a target of 25% reduction by 2025. Having achieved this last year, CPQD committed to a target of reducing CO2 emissions by 60% by 2030. "All individuals at CDPQ are compensated based on how we achieve this," Jaclot says. "I'm proud that in the infrastructure portfolio we have already cut emission by half and have done so without simply selling CO2-emitting assets. We have, for instance, shut down some coal plants in the US and continue to invest heavily in green assets." Earlier this year, CDPQ started investing in hydrogen through developers Hy2Gen and hydrogen fund Hy24.
Christopher Walker
Return requirements steer TRS towards value-add
Teacher Retirement System of Texas
US public pension plan
Ranked 17th
Infrastructure assets: US$10.6bn
The Teacher Retirement System of Texas (TRS) is the public pension plan of the State of Texas, providing benefits for all those employed in schools, colleges and universities. It is supported by the State of Texas and manages a $200bn trust fund established to finance member benefits. Infrastructure forms part of its energy, natural resources and infrastructure (ENRI) portfolio.
Senior investment manager Carolyn Hansard notes: "The trust's asset allocation committee makes major allocations every three to five years. We began in 2013 with just energy investments, which represented around 3% of our assets. After a few years, we then moved to 5% of assets, and then in October 2019, just before COVID, we further increased that to an allocation of 6%."
This means the total ENRI assets are currently $12bn, although Hansard says, if you combined this with commitments, it would come to $18bn.
TRS's target actuarial annual return was recently reduced from 7.25% to 7% to bring it more in line with its peers (the National Association of State Retirement Administrators reports the national average for pensions at around 6.94%). This has implications. "Many of the core infrastructure funds offer returns that are too low for us and therefore we tend to be more focused in the value-added space," says Hansard. "In that space there's a wide range of managers and risk profiles."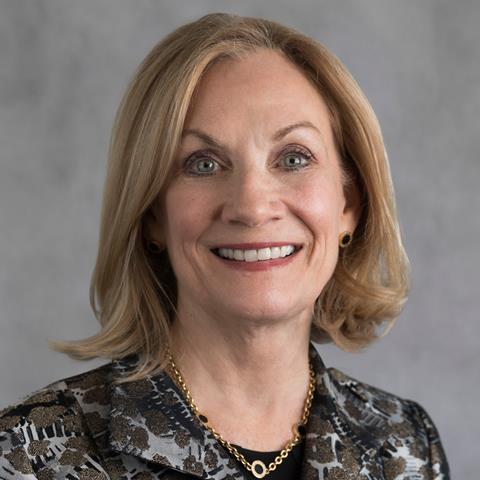 TRS has a premier list of "fully vetted" fund managers and a risk assessment framework that considers both macro and micro factors. "We typically invest in diversified managers, although we also recognise that some GPs [general partners] are stronger in particular sectors and geographies."
The pension fund can also co-invest in large transactions. "We are constantly looking for diversification, and it is unlikely that we are going to invest in the 10th data centre in the Midwest," Hansard says.
TRS has no specific geographical allocations, although it is naturally US-oriented. "We have increased our exposure to Europe with a team on the ground in London," she says.
During the pandemic there was "considerable disruption in our energy investments as demand collapsed globally, but once this had adjusted, our assets did generally better than those in the public markets", Hansard says. "Infrastructure offers investors protection during times of crisis and this was proven during the pandemic. Infrastructure represents investments in things people need. Our investments in telecoms are a combination of data centre towers and fibres, which did very well during the pandemic. Fortunately, we did not have a lot of transport commitments, although some of our GPs did have exposure to ports and airports. Overall funds performed in line with our expectations."
Energy has not just rebounded but gone from strength to strength. "Fortunately, we had taken a position some years ago believing in natural gas as a transition fuel and, certainly, as we have come out of COVID and the energy situation in Europe has reached crisis levels, this has made that bet look a very wise move. We have significant investments in LNG and gas storage, and in gas distribution in Europe. We also benefited from our considerable renewables' investments in solar and wind."
Interestingly, TRS does not have a net-zero target or an ESG strategy mandate. "Having said that we do look at both issues within our risk framework and recognise that we are moving increasingly into a net-zero world. When we invest in an energy asset, we recognise that we may will be the last owner of the asset." She adds: "There's no question valuations are now high. For example, energy remains a key focus for us, but lot of renewable valuations are pretty high with the new US [Inflation Reduction Act] coming through.
"There is a lot of capital coming into this space and we are very aware of the rising valuations. Our commitment to the sector and established process mean that we are known as capital that is flexible. As a result of that we get a lot of co-investment calls, and whilst we may not be the first call for a GP, we are certainly high on the list."
The TRS team are also "big believers in digitalisation and in ag infra – by which I mean any infrastructure that supports the agricultural industry".
"Many of the core infrastructure funds offer returns that are too low for us"

Carolyn Hansard
Social infrastructure is the one sector TRS does not have significant exposure. "We're not in elderly care, healthcare or education. We are very aware of the headline risk in these areas and currently prefer to focus our investments elsewhere."
Hansard is concerned that "a lot of capital has come into the infrastructure space in a low-inflation environment" and is being deployed by fund managers that "did not have experience of investing in circumstances such as those we have a present". She says: "We are looking at all our contracts
very carefully [and] examining whether we have short-term contracts which are at risk of re-underwriting."
Hansard believes "this is a really good time to invest". She says: "Energy is a capital-starved industry – this has implications all the way through the value chain. Rising interest rates of course impact portfolios, but we are investing in assets that provide protection with a good growth profile."
Hansard adds: "These are super-interesting times and I think this is particularly true of gas investments now that gas has been designated a 'green' fuel by the EU. I think this endorsement in July was a landmark decision for the future."
Christopher Walker
NZ Super expands fund and co-investment programme
NZ Super
New Zealand sovereign wealth fund
Ranked 67th
Infrastructure assets: US$2.1bn
Sovereign wealth fund NZ Super was formed in 2004 and today manages some NZ$60bn (€36bn) in annual government contributions to help pay for future public pensions. The fact that the institution is not matching liabilities in the short term, means it is looking for value-add risk-return profile when it comes to investing in infrastructure and is comfortable taking on greenfield development.
Josie McVitty, joined NZ Super as a senior adviser last year to help increase its exposure to the asset class. "My role was created as part of a push to gain more exposure in private assets – real assets specifically," she says.
According to McVitty, infrastructure is particular attractive to the sovereign wealth fund, due to it being scalable, diversifying and "a good way to align with our sustainability objectives".
Although the geopolitical and macroeconomic picture has become more complicated since she started in early 2021, the asset class is still appealing. "Particularly in growth-oriented infrastructure, where we're more focused, the long-term macro trends are still very strong – energy transition, digitisation," she says. "There's a little bit of concern around the dislocation perhaps between values in the private markets versus public markets. So that's an area that we're watching at the moment."
Volatility in public markets has resulted in a "more cautious approach" to private-market infrastructure investing, McVitty says, "particularly in those sectors where we haven't seen any shifts in valuations despite the changes in interest rate or inflation expectations. We're focusing more attention on building up greenfield infrastructure assets and businesses, rather than buying into existing platforms at a high premium."
NZ Super has also been adding listed investments to its overwhelmingly private infrastructure portfolio. "Liquidity is becoming a bit more of a focus. So we're scaling up our private markets programme, but we're trying to balance that with also having some access to listed infra as well, which gives us a bit more flexibility," McVitty says.
"The listed exposure is likely to be a minor part of our overall infra programme and more core-focused. We see it as complimentary to our investment activity in unlisted markets, where we can get better access to pureplay renewables or digital infrastructure that is higher up the risk-return spectrum."
NZ Super's private infrastructure portfolio includes fund investments and co-investments with other assets owners and fund managers, run by a small team operating from Auckland – "building out a suite of manager and peer relationships to access deal flow globally," McVitty says.
It also has a team that manages direct investments in New Zealand and Australia. "Being the sovereign wealth fund of New Zealand…. we can partner with others on delivering large-scale infrastructure projects," he says. "What we're focused on there is transformative infrastructure."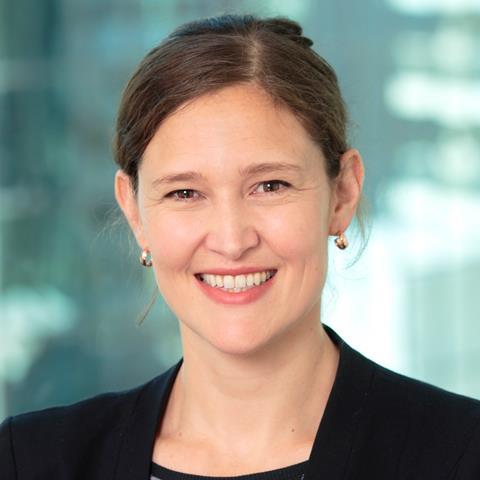 McVitty cites NZ Super's partnership with Copenhagen Infrastructure Partners (CIP) to explore the development of domestic renewables. "We're working on a 1GW project, which would be one of New Zealand's first offshore wind developments," she says.
The conflict in Ukraine and rising concerns about energy security in Europe are definitely on the agenda. "I think one of the outcomes will be an acceleration or heightened focus on the need for alternative energy-generation sources. We think that may provide investment opportunities in the clean-energy space or more broadly energy-transition space," McVitty says. "So we're watching closely – particularly around the policy initiatives or regulatory changes that might accelerate some of the capital needs and clean-energy generation and distribution."
NZ Super has an established ESG strategy and set carbon-reduction targets in 2016. Last year, it joined the Paris Aligned Investment Initiative's Net Zero Asset Owners Commitment, where investors pledge to decarbonise their portfolios by 2050 or sooner. "As a crown institution, we have committed to a number of interim targets in terms of decarbonisation," McVitty says.
"For infrastructure, that is a major focus, and we see our investing in infrastructure as a way of helping to use our capital to accelerate the transition and play a role in achieving net zero, both domestically and globally."
As a result, NZ Super is "targeting investment sectors which help accelerate decarbonisation". These include investments in green hydrogen and a commitment to CIP's 'Power-to-X' fund.
"We're looking at ways that our capital can help decarbonise other infrastructure sectors, as well as investing in clean energy itself," McVitty adds. "So any digital infra or transport…. where we can help transition or help those businesses decarbonise."
For example, if NZ Super was to invest in a data centre platform, "we would want to see that the management team has a commitment around incentives aligned with switching to renewable power, for example, and reducing their carbon footprint in line with a 1.5 degrees centigrade temperature in 2050 target", she says.
Richard Lowe

Editor
Top 100 Infrastructure Investors 2022: Survey
1

2

Currently reading

Top 100 Infrastructure Investors 2022: Case studies

3