Originally tied to simply controlling costs, the 'smart building' is becoming an essential concept in real estate. Christopher Walker reports
Smart buildings has become a common term in institutional real estate markets. But what does it actually mean?
Ruud van der Sman, smart solutions manager at real estate developer EDGE, admits that "different companies seem to mean different things" when using the term.
The heart of the problem seems to be a fixation on the technology itself.
Sam Ramadori, CEO of Brainbox AI, which specialises in artificial intelligence (AI) and energy efficiency in buildings, says: "There's still a tendency to imagine an unobtainable sci-fi style of built environment."
The search for standardisation has led Jules Barker, global director of product at WiredScore to champion a smart-buildings certification programme. WiredScore, which rates the digital connectivity of buildings, recently launched SmartScore and hired Barker who was previously head of smart places at British Land.
Barker says it seeks to overcome "a real tower-of-Babel situation". He explains: "Sometimes a building owner will put in lots of different technologies which are impressive in their own right but simply don't talk to each other."
There are four elements to smart buildings: cost effectiveness, sustainability, user experience and resilience (or future proofing).
Cost effectiveness: from HVAC to AI
The traditional starting point for smart buildings is the ability to control a building's operational costs by smart management of air conditioning, heating and lighting.
"Technological solutions that reduce the amount of energy used to operate buildings are paramount," says Ramadori. But smart buildings have moved beyond this to "respond not just to the thermostat on the wall, but also to external and internal environmental factors, such as the number of occupants, time-of-day energy pricing, and weather forecasts", he says.
BrainBox AI's technology pairs autonomous AI with a building's existing heating, ventilation and air-conditioning (HVAC) system to optimise energy use and carbon emissions in real time. As the AI collects data, it becomes better at understanding the building's unique thermal behaviour and energy usage trends.
Shane Betts, head of corporate business at Integral, JLL's building services and engineering firm, says: "The most important technologies being implemented… are business intelligence (BI), internet of things (IoT), cloud-based software and computerised maintenance-management systems (CMMS)."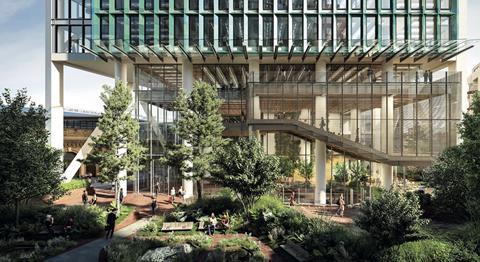 BI is improving facility management operations like never before. By using data-driven metrics, BI algorithms capture an entirely new level of insight compared to what was possible just a few years ago. This makes the technology, and resulting data, more effective at setting real estate performance benchmarks.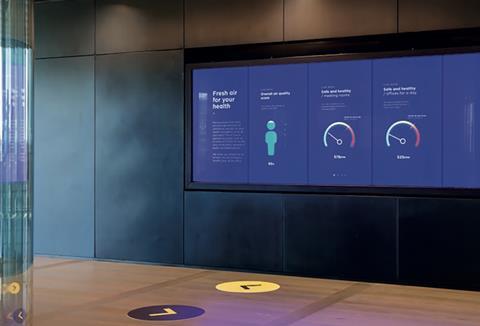 IoT are physical devices and sensors that communicate via the internet to generate performance data. In the real estate sector they are being used to provide real-time insights into operations and can identify issues, create work orders and track them all the way to the problem being resolved.
CMMS, along with cloud-connected sensors, can be used as part of real estate management for predictive maintenance. They can identify and report asset failure, suggest repair solutions and even issue an alert before a problem occurs. "This is important, as data is used to justify resulting action and can save facility managers time when it comes to diagnosing issues," Betts says.
It is, of course, vital for different apps to talk to each other. Van der Sman has created a software development kit to enable this and to allow a building manager to incorporate any existing app. "Big steps are needed to achieve even small results, but when taken together they deliver an ideal integrated solution," he says.
Moving beyond cost: sustainability
The original conception of smart buildings as a cost-control mechanism has broadened in recent years to become "an enabler to more sustainable outcomes for a building", according to Barker.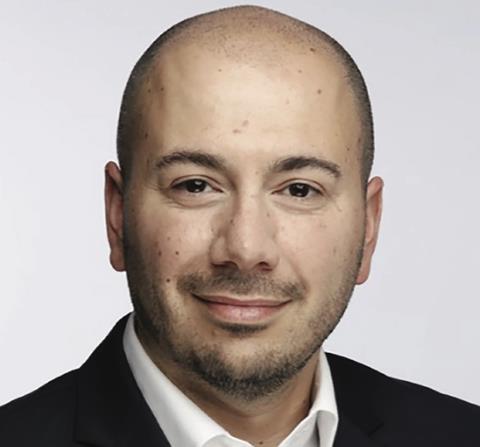 Ron Cirillo, vice-president of cyber security and service excellence at Oxford Properties, says: "At the moment, I would say that those technologies that help reduce a building's impact on the environment and provide the necessary instrumentation to demonstrate compliance with ESG requirements are the most important."
What are these? Sophia Georges, sustainability and business development manager at LightFi, a company that uses wi-fi radio to measure occupancy and retrofit buildings, says. "While smart-building technologies can cover the full ESG spectrum, the most important are the hardware and software technologies like IoT sensors that automate previously manual systems."
With power over ethernet (PoE) and wireless communication, smart devices are connected to measure occupancy, indoor air quality and the environment, using sensors. Data from these IoT sensors and devices – along with AI or machine learning software – can then help improve building inefficiencies caused by ageing infrastructure. Other technologies being implemented can vary and all play an important role, from engagement apps, reporting software and AI for building management systems, to motors for large HVAC kits and less-harmful refrigerants.
"Software that enables landlords and property managers to track, benchmark and reduce carbon emissions are extremely important," says Faisal Butt, founder and managing partner of proptech firm Pi Labs. "Having strong IoT digital architecture in place enables the collation of high-quality data which increasingly sophisticated tech solutions can then use to identify and implement maximum energy and operational efficiencies."
This can be much broader than just energy. Matthew Bonning-Snook, property director at UK-listed real estate company Helical, was influential in delivering the JJ Mack Building, one of the smartest office buildings in London. He points to "an intelligent dynamic water management and recycling system".
Post-pandemic, people-centric
The focus on sustainability existed before COVID-19, but it has since evolved. "User experience is particularly relevant in a post-pandemic environment… where we need to persuade people to leave the comfort of their own homes," says Barker.
James Shannon, chief product and technology officer at building software company Essensys, agrees. "As the real estate sector becomes more digital-first, the term smart building has been evolving," he says. "Historically, it has been a catch-all term referring to digitalisation. More recently, the term smart building has also extended to be associated with a broader set of technologies, such as touchless access control, visitor management and occupancy sensors, and in some cases a smarter occupier experience in relation to tenant-experience apps."
Robert Stark, senior executive director of commercial property management firm MAPP, says the most important thing is to make buildings "people centric". Smart offices should provide high degrees of personalisation and flexibility through digital means, he says, as well as frictionless access from common areas through to the occupier's areas and clearly defined connectivity.
Smart Spaces Technology has disrupted the real estate industry by making agile workplace solutions available in a single platform, and the company's director, Matt O'Halloran, speaks of technology "constantly evolving to meet the needs of landlords and occupiers". He says: "This has never been more relevant than in the post-pandemic office era, which is why we've seen an overwhelming acceleration of adoption over the past three years."
Butt cites HqO, which uses tenant-engagement software to improve the customer experience and "build workplace communities, creating a wealth of benefits for both landlords and occupiers". OfficeRnD, meanwhile, has developed a management system that is focused on optimising space, which is "hugely important to sustainable and efficient buildings". Butt says OfficeRnD has achieved this "in spite of the complexities of today's flex and hybrid working".
Resilience, future proofing and retrofitting
The pandemic has focused minds on resilience and the future proofing of buildings, an area in which smart technology arguably has a role to play.
"Acknowledging the sad reality that we will not be able to constrain temperature change as much as we want to, it will be increasingly key to create buildings that are resilient to environmental changes," says Barker.
This includes protection against floods and extreme heat, but also "deploying technology that is in itself resilient to change", which can be replaced and upgraded in the future and "supports a flexible approach to space".
Barker says the focus should be on "aligning the lifecycle of a building with the lifecycle of the technologies put into those buildings – two things that are often disconnected". He says: "This will then reduce the ongoing refitting requirements of a building. It is important to ensure flexibility and adaptability are in there from the start."
Retrofitting, meanwhile, will become "increasingly important" and will be "a major theme in 2023", Barker adds.
Betts agrees: "We are seeing some of the most inventive and effective examples of retrofitting with older buildings." He points out that in most developed cities at least 90% of office buildings are more than 10 years old and would not meet today's energy-efficiency standards. Retrofitting is therefore the way forward.
Technology can be a key enabler. For instance, Integral was recently tasked with finding technological solutions to address the issue of excess damp and leaking at the Royal Opera House in London. Smart sensors were employed to monitor humidity and detect leaks. According to Betts, every year this technology is reducing CO₂ by 98% – saving 313,893kg of carbon and the equivalent of 1,212 bathtubs worth of water.
"There are numerous examples of successful retrofits which take older buildings to similar levels of efficiency as modern smart buildings," says O'Halloran. "Grade II-listed and period buildings in London's West End market are leading the way in retrofits across our client portfolios, for the likes of Great Portland Estates."
Georges says: "Retrofitting older buildings is where these technologies can have the greatest impact, enabling many old buildings to rival new builds. With the right implementation of IoT technologies, you can drastically improve comfort and energy efficiency in a matter of days. The best use of many technologies is for retrofits." For example, sensor technology that focuses on HVAC can be implemented in any building that has mechanical ventilation and a basic IT network system.
Not everyone is convinced. Cirillo says: "I suppose most buildings can be retrofitted to become smart, but the better question might be: should they?" Older buildings present quite a few challenges: antiquated equipment, analogue technology, staff who are often inexperienced working with emerging technology. "The cost to retrofit a building can be enormous," Cirillo says.
"The challenge will always be the significant costs which can be involved," admits van der Sman. "But we think there is a way around this. Significant cost reductions in energy use mean that the retrofitting of a building need not be that expensive."
Buildings to get smarter
JLL research shows that 43% of property teams expect to increase investment in proptech over the next year. Similarly, there will be increased investment in smart buildings and new technologies, such as IoT, with the number of property teams planning to invest in these technologies increasing by 53% since last year.
O'Halloran says: "New Apple Wallet functionality is coming this year, which we envisage will accelerate adoption of mobile-first commercial buildings and prove a gamechanger in 2023. Smart phones with seamless access and community engagement tools are an effective hook for corporate real estate owners and occupiers to engage staff."
Cirillo highlights the emergence of "physical security platforms that leverage machine learning to predict violent behaviour" and anticipates a focus on improving cyber security for smart buildings, as the increasing dependence on technology makes them an attractive target for hackers.
Ramadori says Brainbox AI will be sharing news about "an upcoming solution that will create a link between AI-enabled commercial buildings and the energy grid to enable the concept of grid interactive buildings at scale".
Virtual realty: Tokenisation, blockchain, metaverse and digital twins
1

2

3

Currently reading

Smart buildings get brainier

4

5

6

7

8