Investors and fund managers are investing directly in proptech firms. Are they doing it for the long-term interests of the industry? Razak Musah Baba reports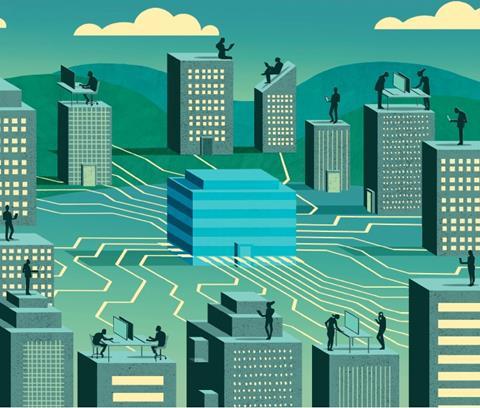 A growing number of real estate investors and fund managers are investing in proptech – either by developing bespoke in-house capabilities, by signing up to third-party providers or, in other cases, by investing directly in proptech firms themselves.
The last approach has obvious benefits for both parties involved. The proptech firm, typically a start-up, receives financial backing to pursue its business plan and the investor gains access to technical expertise in an emerging area.
European real estate fund manager Patrizia recently expanded its involvement in proptech with two investments. First, it bought BrickVest out of administration and said it would secure the independence of the real estate crowdfunding platform as an "open industry platform".
A few days later, it committed capital to Pi Labs' third proptech venture capital fund to invest in early-stage European proptech start-ups. Last year, Patrizia also invested in WiredScore alongside British Land, and in 2018 it invested in artificial intelligence company Evana.
Manuel Kaesbauer, chief technology and innovation officer at Patrizia, says BrickVest will remain "independent" as a truly open, global industry platform and will operate with full autonomy due to its own independent corporate governance and management structure.
If Patrizia chooses to use the BrickVest platform, it will have exactly the same rights and obligations as any other customer, he says. But the €44bn fund manager with 19 European offices "has the network, know-how and local market intelligence to support the further independent development of BrickVest as the go-to open industry platform".
Patrizia has been an early investor in technology and innovation to ensure it is future proof, Kaesbauer says. "We are constantly expanding our global innovation ecosystem with like-minded partners including start-ups, think tanks, universities and innovative talents. At the same time, we foster collaboration with leading innovative companies and solutions providers – for example, with proptech businesses – to create additional value for our clients and the industry."
Kaesbauer says Patrizia's investments in innovation are not about quick financial returns but about enhancing the company's operations. "We continuously look for promising investments in the tech sector, especially start-ups, and our investment decisions are always aligned to our technology business strategy to ensure these investments benefit our clients," he says.
According to Kaesbauer, Patrizia believes in the future potential of independent, online investment platforms. "BrickVest is a perfect match not only as a capital markets platform for real asset investments that is independent, open and global, but BrickVest also helps expand the global tech ecosystem of our company and the industry as a whole and that, in turn, benefits our clients in terms of easier direct access and more investments opportunities."
Kaesbauer says WiredScore, Pi Labs and Evana are a great fit to Patrizia's tech business strategy in different ways. "They enable automation, higher transparency and improved quality of overall services, but they also help us expand our global innovation and tech ecosystem, always with the clear goal of providing additional value to our clients," he says.
WiredScore, founded in New York in 2013, is a certification system for internet connectivity and digital infrastructure of buildings. Tom Stenhouse, CFO at the start-up, says Patrizia and British Land made investments for financial and strategic reasons.
"Firstly, they think WiredScore is a great company," he says. "They have experienced and believe in the product. They see the growth and they are confident it will be a good investment. On the second point, they believe in the connectivity macro-trend, they know it's getting bigger, and as a result, they want to stay close to the company that is setting the agenda in this space."
Stenhouse believes the proptech sector is still just getting started. "It's becoming more widely understood, and having its first few major successes," he says.
"Like every sector, scale matters and so over the coming years I would expect some consolidation. But right now I think there is so much headroom for most proptech companies that their focus is – quite rightly – on growing organically, and in many cases growing the market for their product, which is an exciting place to be."
Conflict of interest?
Altus Group's latest CRE Innovation Report, which surveyed 400 executives, shows that 53% of real estate firms globally are directly investing in at least one type of proptech firm. The report states that 89% of real estate executives said significant consolidation is needed for proptech to more effectively deliver on the needs of the industry and 43% said that consolidation is already under way or will occur within 12 months.
Jan Hoffmeister, the co-founder of Drooms, says the relationship between asset managers and proptech is growing. He says the growth is in part a response to fill specific business needs, but there is also a desire by some to be "part of the proptech curve for popularity's sake".
With this growing relationship comes reputational risk for the asset manager and a possible conflict of interest, which can become a problem to the overall business, he says.
"Certainly, [there is] a level of reputational risk associated with backing proptechs, notably because many are in their infancy, small in size and statistics show that the majority – as with all start-ups – actually fail," he says. "On the other hand, for proptechs, being backed can create a conflict of interest with potential/future customers who may be in direct competition with the backer in question."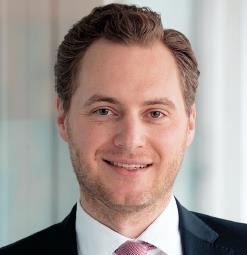 Hoffmeister says that when Drooms, a virtual data-room provider, was established almost 20 years ago, the plan was to never seek financial backing from real estate managers. He says that "simply isn't part of our vision", which was always to grow organically. "Given our client base [over 1,000], the investment would likely cause a conflict of interest and deter many existing customers, so it isn't an option for us," he says.
European real estate fund manager M7 Real Estate developed its own in-house software for managing its investments, before spinning it out as a standalone platform called Coyote and making it available to other companies in 2017. A recent adopter of the platform is UK-listed property company Landsec.
M7 also invested in new securities exchange IPSX and "fractional ownership" platform Jasper. Last year, M7 and Conan Lauterpacht launched M7 Structura, a European-focused venture capital firm dedicated to real estate technology. Lauterpacht, managing partner of M7 Structura, says M7 has invested in proptech companies previously because, from its inception, it has "recognised the opportunity for technology to improve the operation and efficiency" of the real estate industry.
"As an organisation, it has differentiated its offering on the strength of its proprietary asset management technology," he says. "The rationale for its investment has ranged from strategic, where the offering aligns with M7's business, through to purely financial."
Coyote has itself invested in PRODA, which provides machine-learning software for real estate investors, which counts Tristan Capital Partners among its clients. "So, while we are not directly financed by real estate managers, one has a stake in our future," says PRODA chief revenue officer David Oates.
Oates says Coyote decided to invest in PRODA because it recognised that "we tackle one of the biggest challenges facing commercial real estate companies today – the quality and accessibility of data".
The decision to accept Coyote was equally straightforward for PRODA. Coyote has established business operations with connections to major funds, both as investors and customers. "As such, they've helped us open doors that start-ups wouldn't usually gain access to," Oates says. "We could also see that by working together we could also improve the value our clients get from their other technology investments."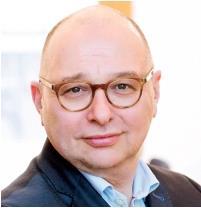 PRODA is the only proptech company focused on the quality and consistency of the rent roll, Oates says. "As every real estate company relies on this information for reporting and to make decisions about which deals to pursue, we believe we have a solid, long-term market opportunity."
Proptech – like any technology boom – will have its casualties, Oates admits. "But I think that vendors and investors that are focused on B2C solutions are probably more exposed to risk," he says. "The consumer market is volatile and brand-driven, which means that even the soundest tech can struggle to get a foothold."
Oates says PRODA's relationship with Coyote is completely complementary; both serve the same customers but in a different way. "PRODA is earlier in the data lifecycle and therefore there is no risk of conflict of interest," he says.
Dean Hopkins, COO at Oxford Properties, says the impact of proptech on commercial real estate mirrors the effect of fintech on banking. "The banks that embrace the change that fintech brings, and partner with them, are going to be the ones that stay ahead of the pack," he says. "We're on that journey of embracing change, and we've invested in a number of proptech firms."
Hopkins asks: "How can the incumbents identify the potential disruptors and partner with them?" He points to Oxford's investment in Honest Buildings, a global project-management software programme for real estate developments. "If we find a technology useful, its highly likely that other real estate companies will as well," he says. "By rolling it out across our company, our scale helps set it up for success and means it makes sense to participate in equity funding."
Oxford Properties, the real estate arm of Canadian pension fund OMERS, has invested in several proptech firms, including office-management platform Managed by Q (which was later acquired by WeWork) and lease management software VTS. It has also seeded a company builder called R-LABS.
"We consider a wide range of deals. However, the investments we make in proptech firms are not just driven purely by financial returns," Hopkins says. "By becoming an equity investor, we can work closely with them to help shape the products and services they deliver. That delivers additional benefits for how we manage and operate our own real estate portfolio."
Hopkins says it is still early in the growth curve for proptech, so "we expect to see more players enter the space and some early moves towards consolidation among existing players". He adds: "As with any new field, there will likely be some failures during the early proliferation of companies."
Oxford is closely watching the emergence of 'digital twin' technology, which produces digital replicas of physical assets, and has obvious potential to be applied to buildings. Willow, a company working in this area, "could break through and gain significant momentum", Hopkins says.
VTS, a leasing and asset-management software platform, joined the growing list of 'unicorn' technology companies valued at more than $1bn (€925bn), following its latest fundraise led by Brookfield Ventures with participation by GLP, Tishman Speyer, and Fifth Wall.
Charlie Wade, the European managing director sees no conflict of interest or risk. This is not one company making a strategic bet, Wade says. "Investment into proptech – especially as we have seen it at VTS — has been from multiple companies in the industry," he says.
"It is evidence of collaboration within the real estate industry and a nod to the future. Commercial real estate is coming together and investing capital strategically, and we are seeing late-stage large-scale investment from the industry and multiple players."
Wade says these investors are looking for solutions with a track record of delivering value, strong adoption by users, and a solid roadmap for future innovation. "In other words, these owners are seeking technology companies they can partner with to solve their biggest challenges and, in turn, those faced by the industry."
Proptech is not a new phenomenon. Wade says: "All real estate managers and institutional investors have adopted tech on some level to support their day-to-day activities and modernise their businesses. This means that there is already an understanding of the value and impact of proptech and investors can easily see that investment into proptech is both logical and a sensible step."
Wade says no company or investor has access to any other company's proprietary data. "In fact, even internally at VTS, data access is severely restricted to select employees and monitored. Security of data, and customer trust in that security, is paramount to VTS."
Proptech: Future funders
1

Currently reading

Proptech: Future funders

2

3

4