Refurbishing SME office space to incorporate environmental features can be good for the planet, good for tenants – and good for investor returns, writes Simon Ringer
The central business district in Birmingham falls within one of the most deprived areas in the UK (the bottom 3%, in fact, according to the Index of Multiple Deprivation). So it's not necessarily somewhere you'd expect to find an award-winning office building that has become a prime destination for local small and medium-sized enterprises (SMEs) – thanks partly to the installation of some high-end sustainability features.
Nonetheless, 158/170 Edmund Street in Birmingham was recently the proud winner of the Best Refurbished/Recycled Workplace category in the Midlands and East Anglia section of the British Council for Offices' annual awards. "Aesthetically pleasing, sustainable and with sound economic credentials, this building delivers a strong overall package," was the judges' verdict.
When Bridges and our joint venture partner Evenacre first came across the building in 2011, Birmingham was still feeling the effects of the economic downturn. There wasn't much interest in regional commercial property, and this particular building had been lying empty and unloved for some time – despite its excellent location in the heart of the business district. We saw this as an opportunity. So we bought the building (off-market, substantially below replacement cost), stripped it back to shell and core, and carried out a full refurbishment. As part of this, we incorporated a number of sustainability features: photovoltaic panels on the roof, intelligent lighting and heating, and so on.
The Bridges funds specialise in sustainable and impact investing, which means we focus on areas where social and environmental challenges are creating commercial opportunities. As such, we look to invest in properties that can deliver both positive impact and attractive returns.
For investors like us, revitalising SME office space – particularly in deprived areas – can have an attractive social impact. By creating high-quality, cost-effective, serviced office space for local businesses and, ideally, fostering greater contact and collaboration between them, the hope is that these buildings will support entrepreneurship and job creation in the local area.
There's also an obvious environmental impact angle. Most people are aware that governments around the world are currently battling with tough carbon-reduction targets (the EU, for example, has committed to cut emissions by 40% by 2030). But what people might not know is that one of the biggest problems is our existing building stock. It has been estimated that up to 50% of the UK's current emissions are thanks to energy-inefficient old buildings. So environmentally-led refurbishment – which, in the case of Edmund Street, reduced emissions by more than 40% – is a potentially powerful tool.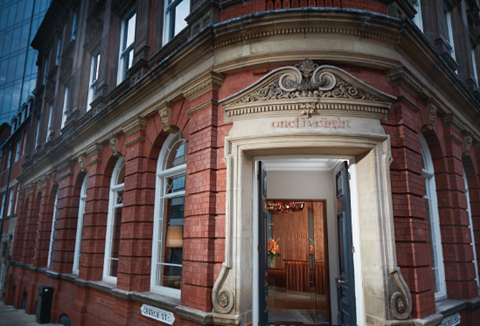 But this kind of investment strategy doesn't have to be motivated purely by environmental or social considerations. It has a compelling commercial rationale for investors too.
If an office redevelopment in a deprived area contributes towards local regeneration efforts, the capital value of the asset is likely to be enhanced. And with the sustainability features, the pay-off is even more obvious and immediate; the energy created by the solar PV panels can power all the communal areas in the building, which (coupled with the savings from the intelligent systems) allows owners to reduce the service charge and bring down energy costs. This makes the building more attractive to prospective occupiers – which improves the yield and helps to make the asset more attractive to future buyers.
This is not just wishful thinking; it is being borne out in practice. Last December we sold Edmund Street to F&C UK Property Fund (managed by BMO Global Asset Management) for £11.65m, representing an internal rate of return of 35%.
The feedback from potential buyers was that the refurbishment had effectively 'future-proofed' the building; after completing the deal, BMO said the work had "[made] the property an extremely desirable prospect for tenants looking for quality office space in the area".
It was a similar story with our investment in Elmbridge Court, a 44,000sqft business park comprising 25 office buildings located between Cheltenham and Gloucester. After acquiring the property in 2011 (again off-market), we implemented a sustainability-led refurbishment, spending about £400,000 to install photovoltaic roof panels throughout the site. These panels not only reduced the building's carbon emissions by 60%, but also cut tenants' energy bills by 50%. This played a crucial role in helping us to achieve 100% occupancy at a site that was less than 50% occupied at the time of our investment. As a result, we were able to sell the property earlier this year to Archimedes, a fund managed by M7 Real Estate, for £6m, an IRR of 23%.
"This kind of investment strategy doesn't have to be motivated purely by environmental or social considerations. It has a compelling commercial rationale for investors too"
In light of this, we now look to implement similar features wherever possible with our new investments – like the Evans Easyspace portfolio of serviced offices we bought from Regus for £84m earlier this year.
There is one important caveat. In our view, perhaps the most critical aspect when considering the use of sustainability features is getting the alignment of interests right between owner/investor, developer/operator and tenant. A sensible environmentally-led refurbishment has to strike the correct balance between the cost of implementation and the value it can create.
The ideal scenario is to implement features that have tangible financial benefits to tenants in the short-to-medium term – because that means investors are more likely to see the benefit through higher occupancy rates (and thus higher yields). If the refurbishment is too ambitious, that might not be possible. And even in pure impact terms, improving the EPC rating of a building from D to B (as we did with Edmund Street) still represents a significant improvement.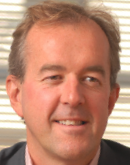 In short, taking an environmentally-led approach to refurbishing SME office space can be a fruitful strategy – both from a financial and impact perspective. But it's most effective when it works for all the parties involved. As one of our Edmund Street tenants put it recently: "It's doing good for the environment; it's doing good for the back pocket. It's a win-win."
Simon Ringer is a partner and head of property funds at Bridges Ventures
Sustainability: Capturing the full value
1

2

3

Currently reading

Sustainability: Green and gold