Developing sustainable facilities makes clear business sense for the world's largest logistics landlord, writes Jeannie Renné-Malone
Real estate companies have a vested interest to embrace sustainability and take pride in being responsible corporate citizens.
With the world's largest and most diverse industrial real estate portfolio – spanning 62.2m sqm and more than 3,100 buildings – Prologis has an important role to play in addressing climate change and overburdened ecosystems. We are committed to minimising the environmental impact of our facilities and development activity in ways that benefit our customers and the communities in which we operate.
In addition to the environmental benefits, customers and investors reap long-term financial gains. Energy-efficient buildings reduce energy consumption, water use and waste, while customer operating costs are lowered and profitability is increased. Environmental accreditation is an increasingly important factor for investors reviewing opportunities.
Meetings with our top global customers have revealed that a deep commitment to sustainability is no longer a luxury but a necessity, which is now more than ever influencing decision-making. We are being asked what we are doing to minimise environmental impacts and to document results.
We have established goals, track progress, and report outcomes across our portfolio for the three dimensions of sustainability, or ESG: environmental – the impact of our portfolio and operations; social – relationships with employees, customers, investors, and communities; governance – organisational policies, procedures, and practices.
Part of the challenge for any global company is aligning on-the-ground implementation with the various reporting benchmarks. While institutional investors tend to favour the rigorous Global Real Estate Sustainability Benchmark (GRESB) or Global Reporting Initiatives (GRI) standards, others might be more interested in specific data such as sustainable building certifications – for example, LEED, BREEAM, CASBEE, HQE and DGNB – or total megawatts of rooftop solar installations.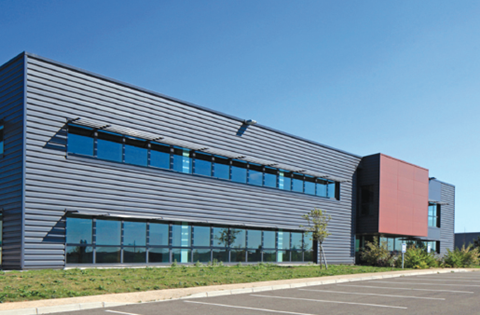 Ideally, sustainability data would be submitted to a single equally recognised and respected platform. Such a platform would provide much-needed consistency and, perhaps, the opportunity to incorporate a broader range of metrics, including ESG measures, which are increasingly used by investors to benchmark responsible investing.
Many customers also regard their facilities as a medium-to-long-term investment. With our initiatives we help ensure that our buildings remain sustainable long-term. It is important to understand what makes a distribution centre sustainable.
The primary energy use of a distribution facility is lighting, sometimes accounting for more than 80% of total energy. Last year 68% of our global portfolio was equipped with energy-efficient lighting, which resulted in 400m kWh of savings, enough to power nearly 36,700 average US homes for a year. Our goal is to upgrade to 100% energy-efficient lighting across our portfolio.
At L'Oréal's new Vémars facility in France, which we delivered in May 2014, we have installed high-efficiency LED lighting. LED lighting is rated to last up to five times longer than traditional fixtures, while consuming 50% less energy and reducing electricity costs by 50% compared with low energy T5 fluorescent lighting. During building design, we also implemented a computerised process, new to the logistics property market, called Dynamic Energy Simulation. This system reduces energy consumption and associated costs by more than 25% compared with standard buildings.
This is all part of our efforts to help L'Oréal reduce greenhouse gas emissions at its plants and distribution centres by 60% by 2020. The Vémars facility also allows L'Oréal to monitor and optimise energy and water consumption from operations with a smart meter. It is crucial to us and our customers to be able to monitor energy consumption and greenhouse gas emissions to make informed investment decisions.
Roofing is also a vital consideration when designing a sustainable facility. White and reflective roofing, or cool roofing, helps to reduce roof surface temperatures by as much as 50°F compared to traditional black rubber membranes. Cooler roof temperatures can lower a building's indoor air temperature and reduce energy use in air-conditioned spaces by as much as 5%. Cool roofs also help mitigate the urban heat-island effect, where air temperatures rise as the sun's heat is absorbed by roads, structures and rooftops.
We use our rooftops to support solar energy systems and form partnerships with utilities and investors to provide renewable energy to their customers. At the end of 2014, our rooftop solar installations represented more than 110 megawatts of generating capacity, enough to power more than 15,000 average homes each year in the six countries where our projects are located, including Spain, Belgium, France and Germany. Our intention is to install 15 megawatts of rooftop solar each year, with the goal of 200 megawatts by 2020.
Our solar installations increase revenue from our properties, reduce demand from traditional energy sources and help meet renewable portfolio goals and standards.
Rooftop solar installations are not the only environmental feature we integrate into our new and existing buildings. We also install: skylights and clerestory windows, which bring in natural light and decrease electricity use, reducing the building's operational carbon footprint; dedicated parking for bicycles and hybrid and carpool vehicles; and low-water landscaping, motion-activated faucets, low-flow toilets, waterless urinals and rainwater capture for irrigation.
Our customers are also aware that the construction of a distribution facility requires environmental responsibility. As a developer, we are committed to being a good corporate citizen. Customers increasingly want to understand the ways that we are mitigating the environmental impact of a building and how we are implementing real solutions.
Cool Earth is a charity that is working to protect the lifestyle of indigenous tribes in the Ashaninka region in Peru. We mitigate unavoidable embodied carbon emissions by supporting Cool Earth's work to reduce tropical deforestation and by sponsoring local education and community projects in the UK. Tropical deforestation causes about 18% of global greenhouse gas emissions, so reducing deforestation in Africa and South America is critical. Since we began supporting Cool Earth in 2011, we have helped to protect 4,940 acres in Peru.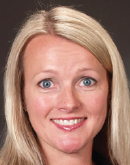 Developing sustainable facilities that deliver maximum ESG benefits makes clear business sense for Prologis, its customers and its investors.
Jeannie Renné-Malone is vice-president, sustainability at Prologis
Sustainability: Capturing the full value
1

2

Currently reading

Sustainability: Being responsible is not a luxury

3