EU targets for net-zero carbon emissions by 2050 should maintain Europe's rapid growth in renewable energy. But will it match up with institutional investment? René Lavanchy reports
The EU has agreed on climate neutrality – sort of. EU national leaders meeting in Brussels in December agreed to endorse a goal of net-zero carbon emissions by 2050, albeit with an opt-out from Poland. If met, the target will cement Europe's status as the fastest continent in the race to decarbonise energy. Even before the 2050 target was agreed, Bloomberg New Energy Finance was predicting that the installed capacity of wind and solar energy across the whole continent would reach 1,031GW by 2030 and 2,171GW by 2050.
And although the UK, one of Europe's most enthusiastic adopters of offshore wind power in the past few years, is leaving the EU, it remains committed to meeting the 2050 net-zero target at a national level, and to generating a majority of electricity from renewables by 2030, including around 22GW of new offshore wind.
France's long-awaited offshore wind market is beginning to take off, and Spain is building a healthy pipeline of solar projects after years in the doldrums, among them many subsidy-free projects. This year it is expected that residential solar power in Spain will undercut fossil fuels on price even when combined with the cost of storage – a tipping point that will ease the integration of renewables into the electricity grid. The question, then, is how much appetite institutional investors will have for an opportunity on this scale.
Targets are one thing, but a pipeline of bankable projects is another. Despite the ambitious targets, the cliché among infrastructure investors that there is no shortage of capital, only a shortage of suitable projects, holds good for renewable energy, judging by Allianz Global Investors, which manages $2bn (€1.8bn) of renewables.
Armin Sandhoevel, CIO at AllianzGI, says: "The biggest obstacle… is [finding] the right investments," he says. "If there are not enough projects in the market because it's not, from a commercial standpoint, attractive, then the private sector won't invest." He refers to the situation in Germany, where legislation restricts the development of wind farms near population areas, creating a bottleneck to originating new projects.
Such projects are delivering diminishing returns. This, of course, is generally true across the infrastructure sector, but a particular issue with regard to renewables, where supply of projects has not kept pace with investor demand. The greenfield pipeline of wind and solar projects in Europe is far more impressive than that for public-private partnerships, for example, but both have experienced yield compression in recent years.
"Let's say, 10-15 years ago, one could see for specific projects in the renewables sector 10% IRR on asset level," says Sandhoevel. "These times are gone. You can be happy in the European market to have 4% at the asset level, plain vanilla. That is nothing I'm looking for, but that's what you see."
Investors that are comfortable with greenfield-project risk can access higher returns, but these are unlikely to be in double digits. And some people think that demand is overheating valuations. In October, Danish renewable-energy developer Ørsted had to cut its target lifecycle IRR figure for a portfolio of wind farms in Europe and Taiwan from 7.5-8.5% to 7-8%. It said revised wind-production forecasts suggested it had underestimated the effect of wind slowing down as it approaches wind turbines, and after passing through them. Orsted said it expected this to be "an industry-wide issue", saying the problem would worsen as more wind farms are built close to each other.
Alex Tresgallo, director in infrastructure valuations at Deloitte, says: "Do investors price in appropriately construction or early stage of operation of the assets when they [enter] into a similar project? It seems that nowadays investors are willing to take on more risk, without reflecting this fully in the return."
He added: "The competitiveness in the market seems to have compressed the yield range between brownfield and greenfield, leaving little extra yield for more risk."
For some investors, the response to yield compression is to take on more development risk. "You have to be willing to operate along the value chain much earlier," says Dieter Rentsch, CIO at Aquila Capital, which has a portfolio of brownfield wind and solar investments across Europe, but whose renewables investment pipeline now consists mostly of greenfield projects. Unlike some investors who only acquire greenfield projects when financing has been agreed in principle and they are shovel-ready, Aquila negotiates contracts for construction and equipment supply, as well as power-purchase agreements (PPAs).
For AllianzGI, the answer lies in avoiding plain vanilla projects. Sandhoevel says: "I'm looking for special situations – and I don't mean distressed – where you can find something interesting 'behind the curtain' – interesting developer, good relationship to someone here in the market. You can say, the more complex it is, the better it is for us. If you have the right team on the ground, you can deal with that. It's not so bad." With yields under pressure, operational excellence is more important than ever.
Volatile pricing
One of the most significant changes in the renewable -energy market in recent years is the transition from competitive auctions and feed-in tariffs (FITs) – such as the UK's contract for difference scheme, which guaranteed a fixed unit price of power subsidised by bill payers – to PPAs and merchant risk, which is selling power on a competitive basis in the spot market. The move is prompted by the increasing price competitiveness of renewable energy with other forms of generation, as well as governments' desire to reduce bill-payer subsidies.
In some ways, this is welcomed by investors, as it reduces the market's exposure to regulatory changes and, therefore, to political risk. But the changes in risk profile still need to be accommodated with investors, some of whom have only recently become comfortable with greenfield renewables with FIT payment mechanisms.
For one thing, although PPAs shield investors from price risk, they tend to have short terms. FIT contracts have normally run for 15 years in the UK and 20 years in Germany, whereas PPAs can be as short as 10 or even five years in southern Europe – although they can be 10-20 years in the Nordic countries.
At the time of writing, Aquila Capital was negotiating a 20-year PPA with an industrial offtaker in northern Europe, although most contracts are shorter. "We assume a huge deal pipeline for PPA-based investment projects to open up – that will accelerate in the next two to three years, and investors will take advantage of that," Rentsch says. The flipside of price certainty is lower prices than are currently offered in the competitive market.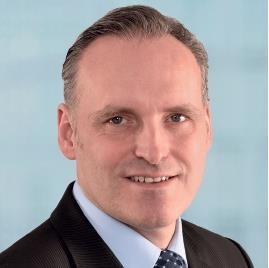 PPAs notwithstanding, it is clear that many if not most wind and solar farms in Europe in the near future will be partly or entirely merchant projects, and here the economics look more volatile. "Prices, when they're high, get much higher; prices when they're low, get much lower," says Martin Anderson at consultancy Aurora Energy Research, forecasting power prices over coming decades as Europe becomes more dependent on renewable energy. "That's in response to much more renewables in the system and also more flexible technologies… that have to come in, but they're more expensive so they start setting a higher price when they're operating."
Weather can also affect revenues significantly: while sunlight is fairly consistent from one year to the next, wind can vary by up to 10% over the same period, leading to years of low wind.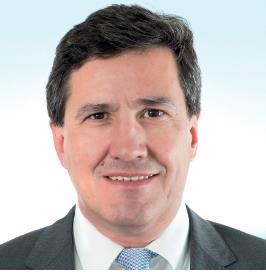 Fund managers says they are happy to take more merchant risk, even if not all their investors are ready. "It highly depends on the respective power market and the return appetite of the respective client," says Jeroen Wolfs, director at Aquila Capital. Banks still require some of the revenue to be hedged, he adds, although in Spain and Portugal they can accept full merchant risk.
In spite of the demand for renewable-energy assets, Sandhoevel is not expecting his peers to pile into the asset class. "You will see more dry powder in the next year, and that's not because of a lack of appetite for the investment," he says. "There are two choices here. One is you hesitate to invest and then, of course, you have more dry powder… or you're so under pressure to deploy your capital that you're accepting higher risk-return profiles."
Whether they hesitate or not, investors may need to embrace greenfield if they are to avoid the erosion of infrastructure's risk premium compared with fixed income.
Carbon emissions: Big steps to smaller footprints in real estate
1

2

3

4

5

Currently reading

European renewables: Forecasting persistent, strong winds

6