Measuring ESG in infrastructure should be easy. So why is it proving so tricky? René Lavanchy reports
It ought to be simple. Demand for infrastructure assets continues to grow, judging by the increasing amounts of funds raised towards acquiring them. Pressure to demonstrate the sustainable nature of investments also continues to grow. By its very long-term nature, infrastructure investors have always had to think about sustainability. So why is it so difficult not only to measure ESG performance, but also to agree on how to do so?
The 'why' question came to the fore last year with a sobering report from research institute EDHECinfra, which found no correlation – positive or negative – between ESG performance and financial performance of infrastructure assets. The report contradicted the thrust of several previous studies that found a positive correlation. It drew on data provided by GRESB, one of the market leaders in scoring the sustainability of real assets.
And even for investors who regard sustainability as a top priority, regardless of whether it reduces returns (which was the view of 36% of investors who responded to a survey by the Global Infrastructure Hub last year), the report raised urgent questions about how meaningful ESG scores can be.
Although the idea of ESG evaluation can be traced back at least as far as the UN's Principles for Responsible Investment, launched in 2005, ESG scoring systems and standards have proliferated in recent years, with about 20 different standards available. GRESB's standard is widely used among investors and asset managers in infrastructure, with 27 investors and 53 managers, from BlackRock to Lothian Pension Fund, listed on its website. While some providers, such as Standard & Poor's, try to measure performance, many standards, including GRESB and the Financial Stability Board's Taskforce on Climate-related Financial Disclosure, focus on quality of reporting. Inevitably, this favours infrastructure owners who are better resourced to report.
"Anything that's reported is reported better by large companies," says Frédéric Blanc-Brude, director of EDHECinfra. "They tend to report things that are very heterogeneous, and the standards that exist don't force them to report metrics that are directly comparable… in terms of collecting information and making robust conclusions, it's not enough."
The sentiments are echoed by Ed Dixon, head of ESG for real assets at Aviva Investors. Commenting on the EDHECinfra report's finding of no correlation between ESG scores and financial performance, he says: "The results of the report are broadly in line with expectations. What most benchmarks do at the moment is assess policy and procedures, with less focus on implementation and real results.
"Benchmarking generally for infrastructure is still in its nascent stages. Re-doing the study in five years when benchmarking has moved on is likely to show some of the poorly managed assets and managers falling behind, and some of those with less real-world impact, or exposed to less risk, performing better."
This raises the question of what better performance looks like. A criticism of EDHECinfra's report raised by Rick Walters, director of infrastructure at GRESB, is the metric used to measure financial performance. "EDHEC used return on assets as the main financial metric, and that doesn't factor in any capital gain," he notes. "In fact, the capital gain reduces the return on assets, by increasing the asset value. For any future work we're encouraging them to use metrics that reflect full performance."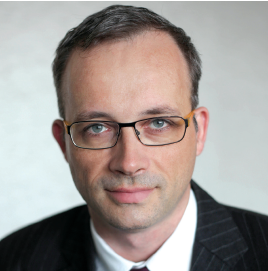 In response, Blanc-Brude says that return on assets is a valid metric and is used in comparable studies. He also argues that if, as he expects, better ESG risk management leads to de-risking and therefore a capital gain, this should be a one-off event, not a continuous process. After that, he posits, returns should be permanently lower on the basis of lower risk, assuming that an ESG-focused investor is able to lower risk in the first place.
As Bloomberg columnist Matt Levine noted recently, key to the performance question is how well the market prices ESG risks; if they are not fully priced in, then assets with better ESG performance should outperform, as they are undervalued for their actual risk profile. If they are, then returns will fall, and they should end up underperforming compared with less sustainable investments from which capital has flown. But all this relies on reliable data about actual performance.
From the benchmarker's perspective, Walters is open about the limitations of current systems. "At the moment," he says, "GRESB members get a good score if they can report well. But where we're moving to… is that the score won't just be based on whether they can report well, it'll be based on the actual numbers. If they're performing well, they'll get a better score."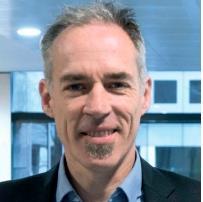 For example, members currently report the carbon emissions of their assets to GRESB, but they are scored on their ability to report on them. Eventually, Walters expects carbon intensity – the emissions relative to asset value, revenue or unit of output – to be scored.
This is not just about data and methodology, Walters explains, but about getting a broad range of infrastructure owners comfortable with submitting themselves to being benchmarked at all. "GRESB is not just about being accessible for the top 3%; as a 'by industry, for industry initiative', we need to move along with the industry and help them move from where they're at to a better place," he says.
In the meantime, current benchmarking standards, which prioritise good reporting over carbon footprint or social impact, can lead to perverse-looking outcomes. "You may be an investor that has five wind farms in your portfolio, yet compare less favourably to someone with a series of airports and roads who's better at filling out a questionnaire," Dixon says.
Nevertheless, he agrees with Walters about the need to attract a "broad church" into benchmarking before focusing on the impact of assets. Increased participation, he argues, will yield richer data, aiding comparison between assets.
When infrastructure assets are being benchmarked on their impact, Dixon says, better data will be needed. "The data points needed to collect and measure and interpret ESG factors in the right way for real assets are improving but aren't there yet," he argues. "Taking a debt investment in an airport and whether that still looks attractive in 2029… A question to ask is whether that transition risk has been priced into the investment and reflected through the benchmark? At the moment, no, but in the future it will need to be."
According to Walters, many of the targets and definitions needed to measure performance and impact accurately have not yet been defined, owing to the diverse nature of infrastructure assets. "We're working with the industry to define what is good," he says. For example, he suggests, owners with high carbon intensity could potentially be rewarded for making progress year-on-year towards reducing it.
Another problem facing infrastructure investors trying to pin down the true ESG risk profile of their assets is the proliferation of different standards and the different ratings they yield. A 2019 study by the MIT Sloan School of Management found that ESG ratings from five different providers coincided only 61% of the time.
Recently, the World Bank's Public-Private Infrastructure Advisory Facility convened all the major standards providers with a view to greater standardisation of ESG benchmarking. Although a common set of indicators was agreed on, and is due to be published, participants apparently resisted aligning their standards too much, perhaps because this would amount to talking themselves out of business (a World Bank spokeswoman said nobody was available to comment before the time of publication).
"I think that set of indicators, when they're tested and finalised, will be valuable, because everyone can compare and say, do we cover those," says Walters. GRESB took part in the process. "We very much want to work towards standardisation," he adds, noting that data submitted to GRESB can be re-used for other frameworks.
Walters expects some consolidation of standards – if only due to standards providers acquiring one another. S&P acquired the ESG ratings business of sustainable investment consultancy Robeco-SAM in November 2019, and Moody's acquired two ESG research agencies last year. Blanc-Brude, meanwhile, is uncertain whether the market will coalesce around one or two ESG standards, and argues that different investor priorities may require different standards.
ESG performance measurement can be worthwhile for different reasons. For Dixon, it is not about marketing funds to prospective investors but about validating internal risk management and bringing the whole industry up to the same minimum standard. And if, as benchmarking becomes the norm and assets are de-risked, yield falls as a result?
"My response to that would be, the climate crisis is a rollercoaster now; we are all on it whether we like it or not," he says. "Now it is a question of downside risk, and the types of assets you invest in will either perform well in a low-carbon world, or they won't."
Carbon emissions: Big steps to smaller footprints in real estate
1

2

3

4

Currently reading

ESG in infrastructure: Benchmark blues

5

6