A number of real estate fund managers are stepping up efforts to reduce carbon emissions in their portfolios. Razak Musah Baba reports
Real estate fund managers have over the past few years intensified their efforts to reduce carbon emissions in their funds and portfolios. According to real assets sustainability benchmark provider GRESB, 130 of the 486 private funds or portfolios that reported said they achieved their 2018 targets.
GRESB – which assesses whether managers set targets for their portfolios, the type of targets they set and whether they met their targets – says for the 2020 Assessment, "we are taking the additional step to show real estate carbon transition pathways at portfolio and asset level needed to remain within 1.5 and 2.0 degrees [Celsius] of warming".
Roxana Isaiu, GRESB director real estate, says the global real estate marketing is sharpening its focus on transition and physical risks associated with climate change. She says: "Central banks have already made the link between climate risk and financial stability, calls for mandatory climate-related disclosures are intensifying and it's clear that the longer the real estate industry delays in addressing risks associated with climate change, the more disruptive the policy response will inevitably be.
"For transition risks, investors are looking to engage with their managers on decarbonisation targets and pathways needed to remain within 1.5 and 2.0 degrees [Celsius] of warming. For physical risks, investors are expecting managers to provide more transparency on the exposure of their assets to location-based climate risks and whether these risks are being well-managed."
So the race is on, and managers are making plans to lower carbon emissions within their real estate portfolios. Last year the Nordic fund manager NREP announced plans to run all assets in its €4bn real estate portfolio on 100% renewable electricity within the next five years. Claus Mathisen, CEO of the Nordics property investor, mentioned at the time that close to 30% of the world's energy-related CO₂ emissions comes from the buildings sector. He said: "With two-thirds of those emissions coming from electricity use in buildings, it is obviously all-important for society that we work to reduce emissions."
According to NREP, a transition towards 100% renewable energy supports the UN's seventh Sustainable Development Goal (SDG) – to ensure access to modern, affordable and clean energy for all, and which aims for a "substantial increase in the share of renewable energy in the global energy mix".
In October 2019, DWS also announced its European real estate business's goal to cut carbon emissions by 50% by 2030 for its entire portfolio of European office properties. Jessica Hardman, the head of the UK real estate group at DWS, says this measure would result in an estimated reduction of 61,000 metric tonnes of carbon dioxide annually – equivalent to removing 24,000 diesel cars from the road or saving around 23m litres of diesel fuel consumption. The calculation is based on public data on annual fuel consumption of German cars.
"In setting this goal, DWS is furthering its decade-long leadership on the topic of climate change and its continued support of the regional commitments of the Paris Climate Agreement," Hardman says. "By setting a goal to reduce carbon in our portfolio, DWS can measure, manage and track progress on this commitment."
Hardman says not only will this process help DWS to enhance the efficiency of office properties, "but we expect these targets to impact positively on the return for our investors, by reducing operating costs, and providing more attractive, quality buildings to tenants and investors alike".
According to Hardman, DWS's goal is to reduce its carbon emissions intensity (defined as carbon emissions per square metre) by 50% compared with 2017. DWS will invest in energy efficiency to optimise the performance of its properties and increasing its engagement with tenants on energy-saving strategies. "It will also expand the utilisation of renewable energy through on-site installations – for example, solar panels, and the procurement of renewable energy contracts," she says.
One of the facilitators of meeting these measures is smart buildings. "We now have over 30 large offices in our global portfolios which house smart building technology," Hardman says. "DWS is trialling sensory-based technology which creates digital and virtual replicas of the buildings. Constantly monitoring the performance of our buildings via this software helps to fine-tune the operations, checking that the equipment is running smoothly, optimising the building start-up and shutdown and preserving the lifetime of the equipment."
One example where DWS is working with such technology is in the newly constructed S5 building at Stratford's International Quarter London. "We need to work to improve the energy efficiency of all European assets and this includes refining the operations within our 'greenest' assets and not shying away from making impactful upgrades to those assets ready for a refurbishment, together with achieving the portfolio performance targets," Hardman says.
To reach its goal, DWS will build on its existing ESG experience and track record. In 2009 DWS became a founding member of the Urban Land Institute Greenprint Center of Building Performance, an organisation of real estate industry leaders committed to reducing emissions through high-performance buildings. It recently became a signatory to the Better Building Partnership's (BBP's) landmark commitment to tackle the growing risks of climate change through the delivery of net-zero carbon real estate portfolios by 2050. Currently, a total of €31bn of DWS's real estate assets under management have achieved Green Star recognition in 2019 through GRESB.
Mark Versey, CIO of Aviva Investor Real Assets, says Aviva Investors' real estate equity team has committed to an absolute reduction of scope-one (direct) and scope-two (indirect) carbon emissions of 20% over 10 years, set from a 2015 baseline.
"Since 2015, the business has achieved a 62% reduction in emissions levels, benefiting from energy-efficiency projects, procurement of renewable energy and the increasing volumes of renewables on the national grid," he says. "Increasing energy efficiency is another area we are committed to, having achieved a 5% reduction year on year to the end of 2018."
Versey says that, last year, energy-efficiency projects across the real estate portfolio saved occupiers over £600,000 (€701,134), with a further £1.5m of savings planned for 2020. This year, Aviva Investor will be publishing its net-zero pathway strategy, renewing carbon and energy targets and setting the real estate platform on a path to achieve net-zero emissions by 2050.
"Our commitment to reducing emissions is part of the broader Aviva Investors and Aviva PLC strategic response to the climate crisis, as well as the ongoing drive to benefit our clients and occupiers through investing in sustainable and resilient buildings," he says.
Preparing for a low-carbon economy
According to Margot Black, the head of sustainability and community at Charter Hall, "like many companies, we are addressing climate change impacts and making our portfolio more resilient to these impacts by preparing for a low-carbon economy".
She says: "These targets will accelerate our efforts to embed low carbon outcomes within our business model. We continue to own Australia's largest Green Star-rated portfolio and continually seek improvements in our NABERS energy and water ratings for our portfolios."
The Australian property group manages a A$38bn (€24bn) portfolio of over 1,100 long-lease properties, across the office, convenience retail, industrial/logistics and social infrastructure sectors. Black says Charter Hall has a 100% reduction in scope-one and scope-two emissions by 2030.
Black says Charter Hall is also investigating opportunities to work with tenants and contractors to reduce its scope-three emissions, which are indirect emissions that occur in its value chain.
In March last year, Charter Hall became a signatory to the United Nations Global Compact (UNGC). "We are committed to aligning our strategy, culture and day-to-day operations with UNGC principles on human rights, labour, environment and anti-corruption," Black says. "We also seek to participate where possible in collaborative projects that advance the UN SDGs."
Black says plans to reduce emissions include improving the energy efficiency of its buildings – by aligning with Green Star and NABERS Energy rating systems and setting minimum targets for eligible buildings. Charter Hall intends to invest in renewable infrastructure to power its assets and its customers' businesses, and to investigate "renewable procurement for our buildings where we have operational control across office, industrial and retail sectors", she says, "and setting waste diversion targets across office and retail sectors".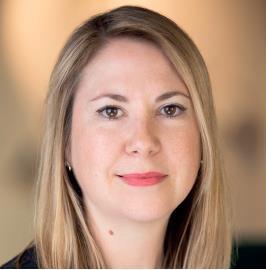 Sophie Carruth, head of sustainability for Europe at LaSalle Investment Management, says that when the fund manager launched its first European sustainability strategy in 2017, the company set reduction targets for energy, carbon, water and waste. "The target for carbon emissions is to reduce in intensity 4% each and every year until the end of 2020", from a baseline of 2016, she says. "We are therefore due to review and update our reduction targets over the course of next year.
"The timing ties in very well with the BBP Climate Change Commitment, which requires us to publish by the end of 2020 our pathway to net-zero carbon by 2050," Carruth says. The BBP commitment is different to other public commitments in that it includes both operational and embodied carbon emissions, as well as emissions for the whole building – you cannot exclude tenant energy just because it might be outside our operational control.
"Our pathway to 2050 will certainly involve some interim targets in order to make it meaningful and achievable," Carruth says. "The nature of our target setting is likely to evolve, with a large focus on getting down to very low energy intensity measures, but also a focus on moving up the energy hierarchy.
"We are working with the BBP and the other 23 members who have signed the commitment to set a framework for developing this pathway, which will ensure that we all include all the main elements of net-zero carbon, whilst also acknowledging that the approach will vary enormously depending on the nature of the company and the portfolio."
LaSalle runs a sustainable-management programme across its European portfolio, which ensures the collection of energy, carbon, water and waste data across the managed assets, sets asset-level reduction targets, reports progress against these targets on a quarterly basis and identifies improvement opportunities.
She says: "The opportunities to improve energy efficiency range from no-cost and low-cost initiatives such as adjusting heat-set points and timings for plant operation, to initiatives that require some capital expenditure – from LED lighting upgrades that tend to have a very short payback period of under three years, to larger projects such as the replacement of cladding, windows or major plant.
"Energy efficiency is the highest priority in this programme, but it is also important that any energy used in the operation of the building is sourced from renewable energy, where possible."
Carbon emissions: Big steps to smaller footprints in real estate
1

Currently reading

Carbon emissions: Big steps to smaller footprints in real estate

2

3

4

5

6