A global tech boom is creating vibrant new city office districts. But will they stand the test of time? Richard Lowe reports
Savills recently came up with a new way of ranking global cities and it involves caffeine. Somewhat surprisingly, Berlin and Dublin top the consultancy's 'flat white index', ahead of New York and London. For the uninitiated, a flat white is a shorter, less frothy version of the cappuccino, and has become synonymous with the recent renaissance in urban café culture.
Ranking cities in this way is a bit of fun. But it might also be quite useful. Can the availability of an espresso-based beverage act as a proxy for local innovation and economic vibrancy? Perhaps.
According to Savills, "the ability to get a decent flat white in an environment with free WiFi is a good barometer of a city's functioning as a tech hub."
The report, How café culture can give a tech city its buzz, continues: "Cafés offer not only free workspace – although purchasing at least one cup of coffee is advisable – but a place for meetings, chance encounters and networking. They are important to everyone, from the lone start-up entrepreneur through to the venture capitalist who is funding the industry."
The cities on Savill's flat white index are diverse, both geographically and in terms of size, culture and history. But they all have in common so-called tech hubs.
These are often areas of cities, outside the central business district, where inner city employment is booming thanks to clusters of companies forging a new 'digital economy'. The people and places in Silicon Alee in Berlin, Chelsea in New York and Shoreditch in London can often look strikingly similar.
The trend is happening all over the world, but it is most marked in the US. For one, this is because most American cities underwent a process of post-war de-urbanisation, as baby boomers flocked to suburbia. The US is also the birthplace of Apple, Google, Facebook, Airbnb and various other members of a resurgent tech sector changing the face of office markets.

The financial services industry, once the main source of office demand, has been eclipsed by the technology, media and telecoms (TMT) sector. But TMT tenants do not want to occupy the same space. "They don't want to be located with a bunch of suits and granite-clad buildings," says Doug Herzbrun, global head of research at CBRE Global Investors. "From an investor and landlord standpoint, this is actually something of a challenge, because [tenants] have historically paid up for these iron-clad financial-district locations and they are not necessarily top locations for today's expanding tenancy."
TMT tenants have been instrumental in regenerating inner city areas just outside the CBD as they have congregated in recent years to form critical mass. It has been less a case of 'build it and they will come' and more 'let Google move in and they will come'.
In 2006, Google moved into a 2.9m sqft art deco office building that was formerly a Port Authority logistics terminal in the Chelsea district of New York City. The area is now one of the coveted locations for TMT tenants. The same is expected to happen in London's King Cross, when Google moves into its yet-to-be-built European headquarters.
"Areas that would have not been considered desirable office markets have emerged," says Herzbrun. For investors, this trend poses opportunities but also challenges. "There is probably a wider opportunity set now than there was historically, because we are seeing more vibrant areas in which to invest than just in traditional CBD locations.
"The challenge is that it is more complex now to identify where we are seeing the strongest growth, both by metro and certainly by sub-market within metro. And, also, frankly, identifying the physical characteristics tenants are looking for" – in other words, high ceilings, open-plan spaces with exposed brick and piping.
Another tech bubble?
Institutional investors have already moved to benefit from the tech sector surge. This was perhaps best demonstrated by Blackstone's acquisition of a $4bn 'Highline' portfolio. Several pension funds co-invested in the portfolio, which includes the huge art deco Starrett-Lehigh Building in Chelsea and is named after the nearby Highline, a former elevated rail line that has been turned into a public park and is considered one of the modern day landmarks of the area.
In London, developer Derwent has been signing up new TMT tenants for its White Collar Factory, a 237,000sqft office development in the heart of the city's tech district, while Indonesian developer Sinarmas Land recently paid £280m for a nearby office development that claim's to be the London's first 'ride-in building' (see Riding the cycle).
But one of the questions for investors is whether they are jumping in too quickly and eagerly with an industry that once imploded. Today's technology companies look more robust than those that fuelled the Dot Com bubble over 10 years ago. They generate revenue, for one thing. But it is a risk, nonetheless, to become overly exposed to a narrow section of industry.
Widespread cynicism of the $10bn valuation of WeWork, a recently launched provider of flexible workspace for start-up companies in cities like New York and London, encapsulates the situation.
San Francisco and Silicon Valley are at the epicentre of the tech boom, home to the likes of Apple, Facebook, Uber and Airbnb. As a result, office and residential rents have rocketed. If any real estate market is exposed to the tech sector fortunes, it is theirs.
Today's leading internet companies are -generating income and have business models, but many less robust firms are attracting similar multi-billion valuations.
Roger Barris, senior adviser and co-founder of Peakside Capital, expects a significant "shakeout" among the new generation of internet and social media-based tech firms. One in 20 will survive he says.
"A lot of these companies are paying rent out of the money they raised and not the money they earned," he says. "When the fundraising dries up, the amount of office space they demand is going to drop by 90%. It's got to happen. If you have a significant exposure to that, I think you have to be cautious."
Herzbrun thinks the tech sector is generally on a "more stable footing" than its predecessor at the start of the previous decade. "But there are going to be some winners and losers. And if everybody is trying to do similar things, at some point somebody's not going to make it.
He adds: "In general, we are going to focus on metro areas and sub-markets that have a somewhat more diversified source of demand and are not purely driven by one aspect of technology."
In any case, some of the new tech hub locations are starting to become 'mainstreamed'. Financial services companies are looking to set up shop, as they fish for employees in the same pool.
"This has to do, to a major extent, with the functionality of some of the new construction that is going on in those buildings – just being much more state-of-the-art than 1960s vintage office buildings," Herzbrun says. "And part of it is they are also in competition for similar talent."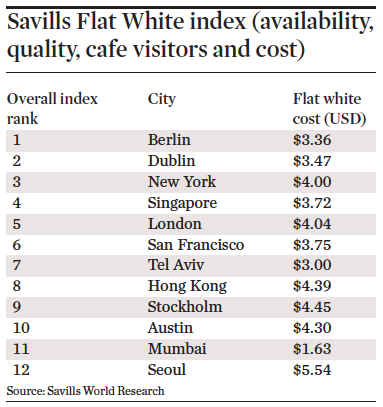 Will 'millennials' stay in the city?
But it is not just fortunes of the TMT companies that investors need to worry about. The growth of the sector goes hand in hand with a young workforce – dubbed millennials – that wants to live, work and play in the same urban environment.
At the moment, it is a virtuous circle. "The companies want to be in urban locations because that is where their skilled employees want to live; and, of course, the skilled employees want to be where the companies are because they want short commutes," Herzbrun says. "Those things are reinforcing themselves right now."
But will millennials always want to live in the city? Or will they follow the generations before them and move out of the city once they settle down and have families?
Herzbrun admits there is likely to be some form of "cooling" of the urban renaissance, but he sees the "appreciation for urban living" as being "here to stay".
"We are going through a current surge that is tied to demographics, which is this significant growth in the millennial population. I think the surge we are seeing right now will probably cool at some point…. as they move along their life choices and start to have families. The biggest challenge we have in the United States, frankly, is that the public school systems in most urban locations are sub-par.… in general, that is a major challenge in keeping families in urban locations."
Lisette van Doorn, CEO of the European arm of the Urban Land Institute, believes that the trend of urbanisation and urban revival is unlikely to reverse. "I see tech hubs as being part of a bigger trend which is innovation," she says. "I really see that as a long-term trend. I see that more as a younger generation working in a different way, and I think that will be something here to stay."
Van Doorn says that the influences the technology sector is having on cities today will "completely change the way people live, work and entertain themselves" in these urban areas for decades. "I really think this is an important starter in changing the way cities look," she says. "I don't think it is something that is temporary at all."
Taimur Hyatt, chief strategy officer at Pramerica Investment Management, who has been exploring a range of investment opportunities – within and outside real estate – arising from urbanisation trends, also believes it is a secular rather than cyclical trend.
"The live-work-play lifestyle is one that is being led by millennials in the US," he says.
"But we see increasingly other demographic groups also aspiring to that same lifestyle. In
the US, we are seeing the trend of baby
boomers wanting to return from the suburban areas to the urban centre, particularly as they become 'empty nesters' and aspire to that same combination of having restaurants and movie theatres and entertainment hubs right next to where they live along with retail shopping and so on."
He adds: "I think it is a little more secular in the US than just a cyclical millennial trend."
Riding the cycle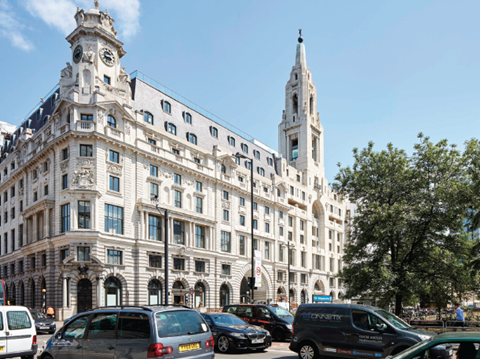 The heart of London's TMT sector is Shoreditch, a former East End suburb on the edge of the City that surrounds the Old Street Roundabout, now known as Silicon Roundabout.
Resolution Property recently sold the Alphabeta building, a "next-generation office development" at Finsbury Square, situated right on the frontier between the City and Shoreditch. Designed by Shoreditch architects Studio RHE, it is London's first "ride-in" building, where cyclists can ride directly into the atrium and down to a cycle park via a specially created ramp. A number of TMT tenants have signed up to the building, which was sold to Indonesian developer Sinarmas Land for £280m.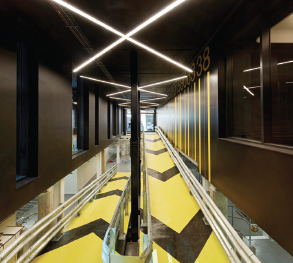 The building's substantial atrium features a coffee bar, break-out lounges and access to its own basketball court. There is also a roof terrace with 360-degree views of the city.
Alphabeta was previously Triton Court, overlooking the soon-to-be-vacated offices of Bloomberg, bought by Resolution in 2012. At the time of the sale, Jacob Loftus, head of UK investment at Resolution said: "Located where the worlds of finance and technology meet, the asset will continue to benefit from the continual growth of the Shoreditch market, providing good reversionary potential to future owners."
Office: The rise of the tech hub
1

Currently reading

Office: The rise of the tech hub

2

3

4

5