Bidding for the world's airports is becoming increasingly competitive. Florence Chong investigates why investors are scrambling for assets
More than a dozen contenders, backed by some of the world's largest pension funds, are reportedly eyeing stakes in two airports in the south of France. The French government confirmed partial privatisation of Lyon-Saint-Exupery and Nice Cote d'Azur airports in March.
The Ontario Teachers' Pension Plan (OTPP), GIC Special Investments, the Abu Dhabi Investment Authority, infrastructure fund managers and airport operators are expected to throw their hats into the ring, according to a recent Centre for Civil Aviation report.
A potential bidder tells IPE Real Estate that the 2014 sale of Toulouse Blagnac Airport in south-western France to a Chinese-led consortium for €308m offers a guide to the value of Nice and Lyon airports. Just under 50% of Toulouse airport was sold on multiples of 17 times EBITDA (earnings before interest, taxes, depreciation and amortisation). The French government intends to sell between 60% and 100% of Lyon and Nice airports.
Another price guide, the bidder says, is the sale of Glasgow, Aberdeen and Southampton airports in the UK to Macquarie and Spain's Ferrovial at 15 times EBITDA, giving these airports an enterprise value of £1.05bn (€1.35bn).
Market sentiment has changed since these deals were closed in 2014, and competition has reached new heights, with more institutional investors entering the fray. Industry observers say a good example is the sale of London City Airport in February to a consortium including OTPP and Borealis Infrastructure at 30 times EBITDA. The price was more than £2bn.
"You've got a situation where, as an asset class, airports have become increasingly attractive," says Damian Stanley, principal and head of global airports group at AMP Capital. "There is also a greater quantum of capital chasing these assets. You also have more debt capital available again to support these transactions. Banks are more prepared to lend on assets with robust, long-term income."
That said, Stanley holds the view that demand for assets goes in cycles, recalling that in a similar cycle before the global financial crisis airport sales exceeded multiples of 20 times EBITDA. In fact, there could be "one or two situations" where they were sold at about 30 times multiples in the past, he says.
"But I will be surprised if the Nice and Lyon sales reach the EBITDA multiple achieved in the London City Airport sale," Stanley adds.
Historically, listed airports have traded at six-to-eight times EBITDA and transactions of private airports have been done on multiples in the teens. Stanley says factors such as majority control or a minority stake, regulated or unregulated entities, and growth prospects will influence the price of an airport. Recent transactions, however, show that investors are prepared to pay for what they believe is a "uniquely" attractive infrastructure asset.
The Melbourne-based IFM Investors paid a 21% premium for an 8.26% stake in Flughafen Wien, the operating company of Vienna Airport, in April, taking its total holding to over 38%. IFM chief executive, Brett Himbury, says the higher stake deepens IFM's strong relationship with Flughafen Wien.
Privatisation takes off in Japan
While the focus has been on Europe, the prospect of Japan offering airports for sale has engendered keen foreign interest. But there is an obstacle.
In March, France's VINCI Airports (in joint venture with Japan's ORIX) completed the purchase of the concession to operate two Japanese airports. Ross Howard, partner at the Tokyo office of Clifford Chance, who led the transaction team for VINCI Airports, says that when the privatisation process began there was significant interest from Japanese investors, international airport operators and institutional investors.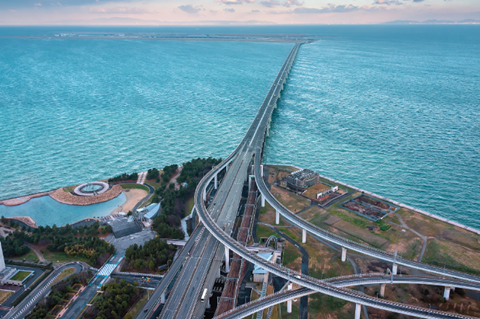 But interest dwindled to three parties in the final round because the government required bidders to be led by a Japanese party. In the end, just one group met that criteria: the VINCI-ORIX consortium.
They paid an eye-watering ¥2.2trn (€19.3bn) for rights to operate Kansai and Osaka airports over 44 years. ORIX and VINCI airports will each inject ¥32bn for 40% stakes in the holding company, while more than 20, mostly Japanese, minority shareholders hold the balance.
Howard expects the next round of privatisation to create more appetite among Japanese investors, who were daunted by the length of the concession of the Kansai/Osaka airport deal.
When Australia privatised its airports, it left Sydney until last due to it being the most complex airport. In contrast, Howard says, the Japanese government chose Kansai, its most complicated airport – both technically and by virtue of its size – to start its privatisation programme.
He says more Japanese airports, including Kobe, Fukuoka, and New Chitose in Hokkaido, are on the list to be privatised. Of these, he believes Kobe is likely to come to market by the first half of 2017, with several other regional airports likely to be offered over the next three to four years.
John Bruen, managing director of Macquarie Infrastructure and Real Assets, says regional airports, which are more likely to be available, present a good case for investment.
"These airports will benefit from the spillover of gateway airports," he says. "For instance, over time, it is possible that overflows from Heathrow Airports could be directed to Southampton and other airports."
Rising airport charges can also influence airlines to look for options. "Asian airlines will increasingly fly to a regional airports, so instead of flying to Heathrow, they may fly direct to Glasgow – at a reasonable cost," says Bruen.
IFM Investors owns all but one of the largest airports in Australia. Himbury says the attraction of airports is underpinned by megatrends. In general, he says, the world is growing older and wealthier, and this means people will have more time to travel.
Charging down the runway
Aircraft manufacturers Airbus and Boeing, and industry bodies like International Air Transport Association (IATA), have consistently forecast long-term growth in air travel. IATA has projected seven billion passengers by 2034, with 3.8% average annual growth in demand. The burgeoning Asian middle-class, led by China, will partly drive that growth.
Himbury says the IFM Australian Infrastructure Fund, which has AUD3-4bn worth of airports in its portfolio, has delivered returns net of fees and tax averaging 12.1% since its inception 20 years ago.
Return from airports depends on whether they are regulated or unregulated, and single-till or dual-till (see single vs dual-till). "Regulated airports are stable but sometimes do not offer very high growth," says Bruen. "Unregulated airports control their own destiny, and, therefore, often can anticipate faster growth."
Two of Macquarie's airports – Brussels and Copenhagen – are regulated on a dual-till basis, where only the aeronautical charges are regulated. Bruen says other airports, which operate under a single-till basis, are regulated for both the aeronautical and non-aeronautical business at the airport. This can limit the airports willingness to develop the non-aeronautical business, he says.
"Glasgow, Aberdeen and Southampton are unregulated airports," Bruen says. "We have complete control over which airline we want to fly there, and whatever we want to do."
Heathrow Airport, owned by some of the world's largest pension and sovereign funds, including Singapore's GIC and China Investment Corporation, is a single-till airport. Sydney is a dual-till airport.
Single versus dual-till
Under the single-till principle, all airport activities (including aeronautical and commercial) are taken into consideration when determining the level of airport charges. Under the dual-till principle, only aeronautical activities are taken into consideration. According to the International Air Transport Association, single-till airport charges are likely to lead to more economically efficient outcomes because they enable the sharing of profits generated by complementary commercial activities. As dual-till leads to higher charges, it is not in the interest of users and passengers, the organisation says. "Application of the single-till is a clear recognition that airlines and the passengers they transport to and from airports are a key factor in airports' ability to develop commercial revenues."
Airports are regarded as critical infrastructure by governments, so for the stakeholders, the need to manage relations with governments and regulators is the key to smooth and efficient operations.
Airport security, as an example, is an area of great concern to both governments and airport owners. Bruen says: "Security is a relevant topic, and in the regulated environment, there is a predetermined framework to apportion costs. The security formula is part of the charges that an airline pays. We have commercial discussions with airlines to see how those charges can be passed on to them."
Airport owners also have to manage community concerns – such as noise, or the expansion of airports in densely populated areas like London and Sydney to cope with increased demand.
Stanley says the real issue is not so much shortage of space but managing the flow of aircraft and passenger movements. "We have witnessed for many years increased pressure in peak periods, typically early morning, lunch time and early evening," he says. "With the exception of a few airports like Heathrow, most airports are not operating at full capacity throughout the day."
To encourage airlines to land outside peaks, Stanley says airports offer discount charges as a way of spreading the load. But these are manageable issues, and do not detract from the attractiveness of airports.
Ross Israel, global head of infrastructure with QIC, custodian and manager of pension liabilities of Australia's Queensland Government, says airports generate a diversified stream of income compared to other infrastructure, like ports. "Brisbane Airport has a large land bank which gives us a very diversified cash flow," he says. QIC is a part-owner of Brisbane International Airport in Queensland.
"The land bank opens up development opportunities which range from office space and car parking to hotels, discount malls, supermarkets and other ancillary services which feed into airport retailing," he says. "But it is retailing that generates a higher margin, as it gets a greater share of wallets of users."
Bruen says: "Passengers today expect a broad retail offering when they travel, and airports have moved to meet this demand. We invest significantly at our airports to provide the right retail offering on a dynamic basis as tastes and requirements evolve."
Non-aeronautical revenue – primarily retail, food and beverages and car parks – often accounts for 50% or more of an airport's revenue, in some cases up to around 70%, he says. "Retail is typically the largest category of non-aeronautical revenue at airports."
Bruen adds: "Airport retail offerings are typically bespoke to the passenger profiles of an individual airport. Short-haul business-focused airports will have a different retail offering to leisure-focused or predominantly long-haul airports. In all cases, airports will look to ensure easy passenger access to retail and high-quality 'dwell-time' in retail zones to improve the overall customer experience."
Just look at Dubai or Singapore, where the airports have huge retail and food and beverage offerings that have become destinations in themselves.
IFM in for the long haul
Combined, the IFM Australian Infrastructure Fund and IFM Global Infrastructure Fund own seven airports in Australia, one in Europe and two in the UK. They account for 25% of IFM Investors' AUD31bn (€20.3bn) infrastructure assets.
But IFM is far from satiated. Its appetite for airports continues to grow – in line with investor interest and its own rewarding experience with this asset class.
Brett Himbury, chief executive of IFM Investors, said IFM is monitoring opportunities in Japan and Europe, both of which are beneficiaries of the growth of tourism from Asia. "We are enthusiastic about the Abe government's 'three-arrow' policy, which is focusing on macroeconomic reforms, and, in particular, its airport privatisation programme," he says.
It is known that IFM assessed the first two Japanese airports to be privatised – Kansai and Osaka – but did not proceed. "We know that the Abe Government is continuing to look at privatising airports and we will be interested to assess those opportunities as they become available," he says.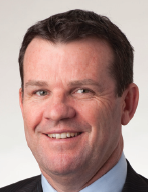 Many airport investors see the huge US market as forbidden fruit. The US Federal Aviation Administration launched a pilot airport-privatisation programme two decades ago intending to give the cities and counties that own most commercial airports another funding option.
But the many vested interests involved with airports, including some airlines, have acted in concert to stop privatisation. In fact, the only airport under US jurisdiction that has privatised is Puerto Rico.
Undaunted, Himbury says: "We have a long-term interest in the US. Its airports are known to be not of a great quality – and a vast majority is publicly owned. We understand and respect some of the sentiment against privatisation of airports in America [but] we are going to continue to talk to about the benefits of private ownership to investors and communities."
IFM has become adept at working in public-private partnerships through its stake in the Manchester Airport Group, owned by local councils in Manchester and Flughafen Wien, the operator of Vienna Airport.
"It is important that investors have the will and the capital to continuously invest in upgrading airports, which are relatively capital-intensive," Himbury says.
Currently, IFM and its co-investors, including numerous Australian superannuation funds, are spending AUD1.35bn to build a third runway for Brisbane International Airport.
IFM is also committed to investing £1bn (€1.3bn) with the Manchester Airport Group, in which it holds a 35% stake, to double the size of its second terminal.
"The UK government has a strong focus on developing the economic strength of the northern region of Britain," Himbury says. "Our investment is contributing to that goal and it will create 1,500 additional jobs improving facilities at our airport for the travelling community. These investments will be accretive to investors' returns."
IFM, he says, has invested more capital into its airports than the dividend it has taken out of these investments. It is a simple and basic proposition – improvements add to travellers' experience, and that, in turn, will improve volume and margin returns. He notes that this point is evidently lost on some publicly owned airports.
Logistics Europe: Market delivers
1

2

Currently reading

Airports: Circling the runway

3

4

5

6

7

8

9