Retail is not dead, but today investors have to negotiate the various nuances to be successful in the sector. Vanessa Drucker reports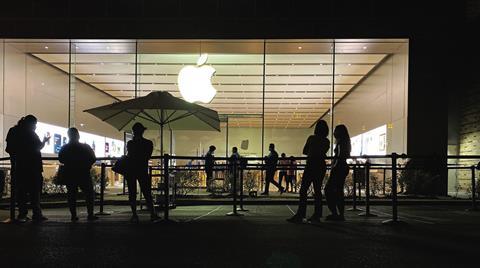 Here is a 2022 tale of two suburban malls on either side of a Chicago street. One is crowded and bustling, anchored by a Target store. The other, anchored by a K Mart and adjacent to a Mexican restaurant and a bicycle shop, is deserted, with little foot traffic. Why such a difference? Much depends on the anchor tenants and other moving pieces.
One must delve into demographics and income, too, for a nuanced analysis of the retail real estate segment. Be wary of tarring all with the same broad negative brush.
"The market is bifurcated, even in the large mall space," says Greg MacKinnon, director of research at the Pension Real Estate Association (PREA). The highest-quality malls will survive; less well-located B and C-grade malls may struggle.
Retailers are constantly experimenting with new ways to reach the public, both online and in person. They try out new formats and sites. The best locations today may not be permanent, which creates challenges for individual properties. "Someone on the other side of the street might be experimenting too, and that may bring people back in the other direction," suggests Jim Costello, chief economist at MSCI Real Estate. The result is an ongoing tweaking of portfolios, and interactions between online and in-store formats.
As COVID-19 anxieties subside, retail trends are faring better than some expected. Deal volume is back, or slightly higher than 2019 levels. The most significant investments in 2021 came from foreign and private capital. Although large mall transactions have been missing, shops and smaller shopping centres have been reviving.
"With everyone stuck on the couch, there was less activity in 2021," says Costello. A few months later, and retail deal flow increased 102% in Q1 2022 year-over year. "Wild rebound growth levels aren't sustainable. At some point, expansion tapers to a normal pace. You won't continue to see triple-digit growth, except perhaps in huge companies," Costello observes.
"Malls themselves are not a growth play," MacKinnon concurs. To start with, they require large capital investment. Those seeking retail exposure with a more stable risk profile might be better positioned buying strip malls. PREA forecasts that in 2022, overall retail should provide positive returns, at 5.4% (which is slightly higher than office, but still trailing industrial and residential apartment sectors). Within retail, MacKinnon reports, large super-regional malls have seen a small depreciation in value, although returns remain positive thanks to the income they generate.
Cash flows had already been badly affected before COVID-19, and rents were suppressed. Now, new opportunities are stirring. The market has shifted to a wider disparity between "haves" and "have-nots", according to Sondra Wenger, head of the Americas commercial operator division at CBRE Investment Management. "Supply is down, as supply-chain constraints and performance costs have kept developers away from new development." At the same time, existing assets are also trading below cost. Consumers have been building up their balance sheets, are ready again for shopping, and starting to brave more crowds as pandemic unease fades.
Even before the pandemic, developers showed keen interest in taking purely retail malls and adding new components like offices and multifamily residential on the same property to create a whole new downtown neighbourhood. Lifestyle centres, often situated in outdoor settings, appeal to core and core-plus investors. During the pandemic, some of these initiatives to build new communities that include retail were interrupted. Efforts are now resuming.
Renovating, repositioning and adding new facilities takes time, but the trend is under way. Even Walmart, in pre-pandemic days, had a pilot programme to experiment with entertainment like drive-in films and music venues in their parking lots. When Brookfield bought retail property giant GGP in 2018, it had already announced that it was spending money "future proofing" its malls by turning them into "mini cities". Those makeovers do not happen overnight, however. Working through municipal zoning regulations to include multifamily, some industrial and office is a critical challenge in itself. Are the neighbours prepared to live with that additional traffic? "It's harder to implement than it sounds," MacKinnon cautions.
"Gone are the days when people just went to shop," he adds. Contemporary malls need to draw people in actively. Typical 1950 downtowns featured mixed-use, such as dentists, doctors, residential, and retail. Those city centres were killed by the rise of mega malls; what malls must do, in turn, to survive is become new downtowns with services. "Their path to survival is to move from standalone retail to becoming miniature downtowns of their own," MacKinnon says.
Nuveen Real Estate, Taconic Partners and North American Properties acquired Ridge Hill, a mixed-use lifestyle centre in Yonkers, New York, for $200m (€190m). The partners intend to rebrand and transform the property, drawing on their combined network of retailer relationships spanning food and beverage, luxury apparel, and boutique fitness providers.
"Strong management skills and the right partnerships are essential to add value in the asset class," says Manuel Martin, global head of retail at Nuveen Real Estate. "After many years in the market, and being one of the largest retail managers, we can deploy speciality skills to drive best retailers and strategies."
Martin insists the key is starting with a reasonable basis: "When we find assets at an attractive basis, we can acquire them at a good price, reposition and reactivate them. That should lead to cap-rate compression and a good rate of return. If the basis is too high, every additional dollar will be expensive, which is the usual problem in legacy retail deals."
Retailers are also experimenting by clustering businesses thematically. These groupings might include a medley of product types, unified by like-minded values. "We're seeing pairings between retailers who want to be near one another, to sell to similar groups of shoppers, such as the health-aware consumers or the environmentally conscious. In the past, we more often saw two value merchants together, or a group of super high retailers – which is, of course, also still happening," says Wenger.
Necessity-based retail, such as food supermarkets and pharmacies, has proved a viable concept. A large credit tenant frequently anchors shopping centres, and is likely to maintain a lease for many years and deliver stable income. "Grocery never lost its charm," says Wenger. People still buy dinner during good times and bad, and if one tenant departs, it can be relatively inexpensive to replace them.
This slice of retail represents a sure and steady corner of the spectrum. Martin says: "Consumption is shifting from goods to services, as inflation erodes sales. In this environment, necessity-based retail will thrive. But more expensive bulky goods like furniture will have trouble in a recession."
Alex Nyhan, CEO of Washington First Realty, an integrated investment and management firm specialising in essential real estate, reports: "During the pandemic, our assets never closed, and we actually had more foot traffic. People still needed food and medicine." Moreover, the relative share of baby boomers as a percentage of the population has grown, so that group has money to spend on healthcare products.
Neighbourhood retail can generate strong income growth, independent of unit economies. That stability creates institutional demand. "Although the margins of grocery stores are low, small stores offer good rent growth," says Nyhan. "If we buy a store that has been operating for 20 years, we can either renew the lease at an attractive rent or bring in a new operator with new economic drivers."
First Washington recently landed what Nyhan describes as a "generational opportunity" to own some of the best grocery-anchored retail on the West Coast. In March, his firm acquired Donahue Schriber, a private real estate investment trust with a portfolio of shopping centres in western US. The combined company will own and operate over 150 open-air properties in markets, including Orange County, San Diego, Portland and Sacramento.
Location, location, location
"Neighbourhood is our biggest investment," says Wenger, who describes "placemaking" as a core activity. Nuveen owns a mix of investments in clusters across verticals that feed off one another, like offices and apartments. Retail becomes an amenity for other investments in a given cluster, whereby each retail dollar brings up the value of the other real estate classes.
Nuveen's clusters dot the map, reaching from Charlotte, North Carolina to midtown Atlanta, from Wynwood in Miami, to Dallas and Nashville, and Kendall Square in Cambridge, Massachusetts. Each neighbourhood is a dynamic exercise. The developers keep adding on as success breeds success.
Landlords and owners are also looking for promising retail locations in a post-COVID era. Since the first pandemic years, the exodus from cities has revolutionised living patterns. Work-from-home has led to new habits, and increased foot traffic in suburban spaces.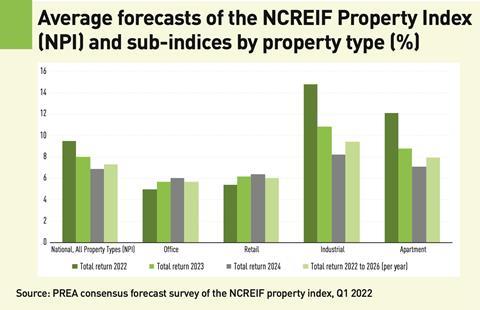 "It's fashionable to be chasing sunbelt economies," says Nyhan. "We own properties there, but our assets are typically located in suburbs, which have benefitted from COVID, as well as ageing millennials who are seeing more value in quality public space to replace their downtown lifestyles."
First Washington does, however, believe wholeheartedly in major cities with research universities, like Stanford or San Diego. The company has always focused on important educational areas, reflecting its conviction that inflation will rise. "A college degree is the best inflation hedge," says Nyhan.
Location no longer necessarily means on the ground. E-commerce continues to evolve fast, relative to overall retail sales. Online sales as a percentage of total retail reached 19.1% in early COVID-19 days, escalating from 15.5% in 2019. By the end of 2021, though, the online percentage had retreated back to 12.9%.
In a recent trend, the line between online and physical store sales is beginning to blur. "In the past, rent was based primarily on what could be captured in store, but now may also reflect a piece of the online sales," Wenger says.
Bricks-and-mortar retail is far from dead. Although e-commerce is blamed for the demise of in-store shopping, in many cases, the decline of the rust belt and larger industrial transformation of the US are the real drivers. Cities like St Louis were vibrant retail locations in the days when McDonnell Douglas ran a nearby plant. Now the factories and jobs are gone, with nothing to backfill them. Or, consider malls built in suburban Cleveland in the 1960s, so workers could buy polyester pants on weekends. Today, they languish as the local personal income to support them is gone.
Meanwhile, in other flourishing areas of the country, income is growing at a healthy clip and locals are again flocking to stores for the in-person shopping experience. All retail real estate is not created equal. With multiple nuances at play, it is important to differentiate between property types and characteristics.
Retail Europe: Could the sector be an investment star again?
1

2

3

Currently reading

Retail US: Not all assets are created equal