As the world tentatively reopens, the true scale of retail Armageddon is becoming apparent. Mark Faithfull asks whether the sector can still attract investors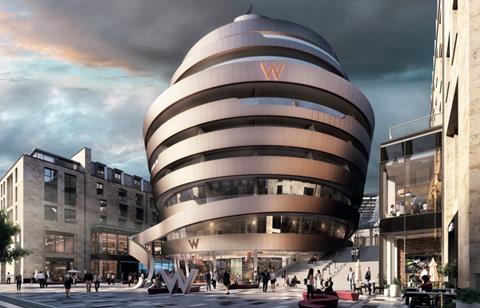 Not only have most non-essential retail centres been closed or operating under severe restrictions for much of the time since March 2020, consumers have become accustomed to new ways of doing things, from working at home to interacting with online brands and retailers, ordering food delivery to binging on streaming services.
Quite how increasingly vaccinated populations interact with physical retail space going forward remains an unknown – and, more importantly, what they might want from those spaces. In response, the industry abounds with place-making projects, mixing uses and with a greater emphasis on public realm. But will these schemes attract investors?
Retail was traditionally the second-largest component after offices in core institutional real estate portfolios. In recent years, investors and fund managers have been striving to reduce that heavy retail weighting, often in favour of logistics, residential and some alternative property setors.
The INREV ODCE index, which tracks a growing number of pan-European, diversified property funds, shows that retail exposure from about one third at the end of 2018 to 22% at the end of 2020. Industrial exposure, meanwhile, rose from 18% to 22%, catching up with retail for the first time.
Research from Catella concludes that, despite these declining allocations, there will be a price point where retail real estate becomes attractive again: "The future of problematic retail schemes lies in redefining their tenant mix and layout, introducing new uses or repurposing them altogether," its report says. "These can be costly interventions, requiring significant investment that can draw back returns. The key question is the level of repricing required in order to attract value-add/opportunistic investors."
Rob Virdee, research analyst at Green Street, agrees, forecasting "a capital intensive future [where] returns remain low". He says: "Collection rates [rents] are lower in large, fashion-orientated centres reliant on tourists and office workers. Leasing is 10% down and rents down 25% as temporary leases have been signed." Net retail income is not expected to rise to 2019 levels until at least 2025, Virdee says.
"Are we at the bottom of the cycle? I am not sure," admits Eric Decouvelaere, head of retail EMEA at CBRE Global Investors, which has a €15.2bn retail platform in the region, including shopping centres, high street and retail parks. "There are too many uncertainties. What we can say is that there is still to be a post-pandemic clean up. In the UK, I feel a lot of the pricing correction has already happened. In Europe, I think it is still lagging."
The days of designing developments that operate in isolation from their surroundings have passed. Most new schemes are open, with multiple city links and typically including public realm to benefit the immediate vicinity. Redevelopments and asset management are also often focused on opening up previously closed sites. And pretty much all new schemes are being brought to market as mixed-use projects, belying the argument that multi-use is too complex for many investors.
"If we step back, mixed-use was not popular with investors because of the more complex nature of having different lease structures and the related possible issues of selling such properties," says Adrian Griffiths, group board director at architects Chapman Taylor. "But investor attitudes have changed. The opportunity to build higher and land values have encouraged developments mixing two or three uses."
One such example of reinvention is Potsdamer Platz in Berlin, which is to be fully refurbished by Brookfield Properties and ECE in 2022 to include around 90 stores, a Mercato Metropolitano food hall and a Mattel family entertainment centre.
Karl Wambach, executive vice-president Europe, Brookfield Properties Germany, says: "We basically identified an opportunity to recreate a public high street, basically bringing the materials from the public realm inside and de-malling the mall, creating six individual, unique buildings, with their own architecture."
Decouvelaere "still believes in retail" and says the transition to omni-channel, more convenient and experiential retail and greater personalisation will help boost physical property. At the same time, he believes retailers need to think of their stores as combination of sales, branding, media and logistics ['click and collect'] sites.
"As real estate operators we need to become a platform for this, and not just by saying these things, we need to walk the talk," he insists. "It's about B2B, B2C and also C2C, because we know that social media can make somewhere fly or die in a flat minute. And ESG is also crucial, we have to be part of our community and contribute to our location."
Despite the challenges, new schemes continue to be developed, albeit in far smaller numbers and typically delivered in mixed-use, urban formats. Among the largest are the 117,000sqm Westfield Mall of the Netherlands, which opened a combined shopping, dining, leisure and entertainment in the Randstad, Leidschendam, in March, and the St James Quarter, Edinburgh developed by Nuveen Real Estate.
St James Quarter opened on 24 June 2021, comprising more than 80,000sqm of retail space – encompassing 85 new stores, the UK's second
W Hotel, residential units, a Roomzzz Aparthotel and Edinburgh's first Everyman Cinema. The development will also include 30 restaurants – anchored by a 1,500sqm Bonnie & Wild food hall. The retail and leisure element form the first phase, with full completion to follow in 2022.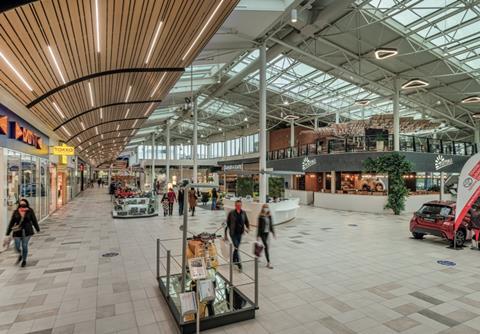 CEE a post-pandemic retail hotspot
Central and Eastern Europe (CEE) is not in the same situation as Western Europe, and prospects for recovery and growth remain strong, according to David Greenbaum, CFO of CPI Property Group.
The Frankfurt-listed CPI owns a 237-asset, €10.5bn portfolio mainly in the Czech Republic, Berlin, Warsaw and the CEE region – it also owns assets in the UK and Italy. Of this, 157 assets worth €2.2bn are retail. Despite the negative headwinds and headlines about retail elsewhere, Greenbaum says the group collected 89.4% of Q1 2021 rent before one-time COIVD-19 discounts and 97% after discounts.
"We are particularly strong in the Czech Republic and that market is not over-retailed in the way some European markets and the US are," says Greenbaum.
"As a result, retail parks and shopping centres are performing well and we are very hopeful that pent-up savings will fuel the economy. Tourism will also help, once that restarts."
Greenbaum anticipates more investors targeting the CEE but warns that "there is not much product available", while he believes that retail will continue to sustain existing centres, as opposed to anticipated residential and logistics additions to malls in mature markets.
"I'm still very upbeat about the CEE," he says. "My concern is more for centres in some of the mature European markets, especially those which are in not such good locations or were reliant on department store anchors. Yes, you can redevelop them and some will transact for much lower prices, but over-supply is a fundamental issue."
Transactions in Europe are beginning to pick up. US-based real estate investment and asset management firm Ardent is acquiring the 650,000sqft Touchwood shopping centre in Solihull from Lendlease Retail Partnership, anchored by the only John Lewis store in the region. It is the investor's second purchase since launching its London office in January, following its deal to acquire 1.4m sqft of industrial space from M7 Real Estate in March.
Also in the UK, Canada Pension Plan Investment Board (CPP Investments), a lender to the Trafford Centre since 2017, has taken ownership of the out-of-town Manchester mall following unsuccessful attempts to find a buyer after owner Intu entered administration. As Principal secure creditor, CPP Investments has exercised its rights to acquire shares in the asset, having provided a €273m facility. The Canadian investor has history as an equity investor in major UK shopping centres, including London's Westfield Stratford, plus the Bullring and Grand Central in Birmingham.
"While conditions for retail in 2020 have been very challenging, we are able to take a long-term view and believe that, with strategic management and investment, the Trafford Centre has strong prospects," says Geoff Souter, managing director and head of real assets credit at CPPIB Credit.
Other investors are looking at high-profile high-street acquisitions. Pan-European property investment and asset management specialist
BMO Real Estate Partners has acquired assets in Cologne – a maiden investment in Germany for its Best Value Europe II Fund – and a mixed-use trophy asset on the Champs-Élysées in its first club deal in France, undertaken with two German pension funds.
Beyond the few major projects being delivered, early signs are that the pandemic has shifted the emphasis towards smaller locations and city neighbourhoods. The huge shift to work at home during the pandemic and the likelihood of hybrid working patterns has also opened up opportunities, says Carl Struvfe, director of Nordics at Grosvenor Europe.
"As previous hot spots are not so busy, other locations will become more popular and have higher footfall. This is a big opportunity for new local players and for local neighbourhoods to improve and retailers and operators to open in these more vibrant locations," he says. "Of course, our major cities have really suffered, but combining a return to the office and more use of local facilities could actually be a win-win."
He also believes that, while the pandemic might not change behaviour, it has reminded people of what is available closer to home. "To some extent, people have been compelled to live in '15-minute cities' and have revisited what is on their doorstep and this has helped communities reconnect with their local amenities," says Struvfe. "We can see inw cities such as Stockholm that they are evolving as walkable cities, with each area mixing uses, not just an office district for example."
Above all, Decouvelaere says the industry "cannot operate tomorrow the way it did yesterday" and he expects that, "as with any industry in transition", new players will enter the market too. Much of this is driven by financial necessity, as he points out that shopping-mall owners have largely enjoyed a strong two decades until the last two or three years and, of course, the pandemic.
"I would like to describe us as one of these new players," he says. "We are equipped to act ourselves like a newcomer."
UK challenging but opportunities exist
"There is no denying that there are lots of challenges and while we have been very positive about the attractiveness of real estate, when it comes to retail that becomes very selective," says Chris Urwin, director of research for real assets at Aviva Investors.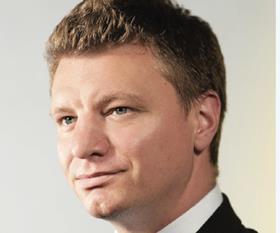 "The impact of e-commerce was already very strong and we had been reducing our exposure to low engagement retail and towards the type of retail people enjoy. The pandemic has only accelerated that, but we were already in this direction of travel.
"The first thing to say is that we have seen increased occupier interest and there are tenants in sectors such as health and beauty and sports looking for space, though not so much in fashion. As a result, we would expect to see existing assets move more towards services and convenience."
Urwin believes that the way in which existing assets are redeveloped and managed will depend on the location in the UK and says properties might be attractive for what they offer now, with conversation potential in the future.
"Multi-use is very much about location," he says. "In London and the South East [of England], residential is an obvious potential change of use. For retail parks in or around urban locations, then there is the combination of their value now and the potential for logistics further in the future.
"There is the right price for everything, and we would still be interested in acquisitions if we could, for example, see short-term value and mid-to-longer-term alternative value. We're not alone in that and you can see yield certainly no longer degenerating – I think opportunities have piqued investor interest."
Market report: Retail
1

2

Currently reading

Retail: Is the price right, yet?

3

4