Europe's listed retail companies are growing in scale and confidence as they set about redefining shopping centres. Mark Faithfull reports

Size, it would appear, does matter. Europe's listed real estate companies may have operated in the shadow of the market's non-listed investment giants, but collaboration, consolidation and an appetite for redefining retail destinations is changing that perception. At the heart of the transformation are two French-Dutch mergers and a UK retail sector growing in confidence after years of moribund development activity and weak consumer demand.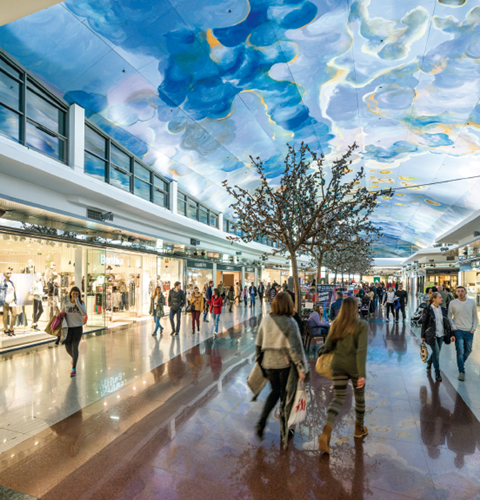 It was back in July 2014 that Europe's second-largest property company, Paris-based Klépierre, announced it would merge with Dutch shopping mall landlord Corio, with the former becoming the front-facing brand for merger. The deal, ratified in early 2015, created a pan-European chain of shopping centres. For the first time, this gave property behemoth Unibail-Rodamco – itself the product of a French-Dutch merger in 2007 – a competitor of significant financial muscle.
Klépierre's move is unlikely to be the last of an anticipated wave of consolidation in the European listed property sector that could transform what is at heart a series of national-scale, fragmented marketplaces into something more closely resembling the commercial real estate sector in the US.
Even now, Europe's publicly listed property industry is small in global terms, with just 6% of European real estate publicly owned, compared with 11% in North America and 21% in Asia-Pacific, according to industry body the European Public Real Estate Association (EPRA). CEO Philip Charls notes that, within those figures, the UK, France and Germany dominate but the proportion of investment represented by listed real estate companies is very different, with the UK being the most developed. "The driver in Europe is the same as the driver that grew the US market," he says.
It is probably no coincidence that Klépierre's biggest shareholder, Simon Property Group, is also the largest shopping mall operator in the US. Simon did much to shape the US retail property market when it set out on a 20-year period of acquisition and consolidation and – although more recently thwarted in its attempts to snap up rival General Growth Properties and to acquire Manchester's Trafford Centre – continues to look for growth opportunities.
The US listed sector actually emerged out of the savings and loan crisis of the late-1980s, helped by the evolution of real estate investment trusts (REITs). The crisis forced distressed US investors to shed property assets cheaply, allowing listed companies to snap them up and grow rapidly. REITs, with their tax incentives and transparent regulations, made them more attractive for investors.
REITs in Europe – known by different acronyms depending on location – have also proliferated, and in the aftermath of the financial downturn, Europe's property industry faced a similar opportunity. The UK introduced its REIT system in 2007, Spain in 2009, Ireland in 2014, and last year Italy made SIIQs more accessible. France has had its SIIC system since 2003. As a result, there has been a flood of IPO activity, first in Ireland and then, earlier last year, in Spain. EPRA forecasts that European companies could grow to 18% of the world's total listed market in the next two years, up from 15.7% in 2015, although Charls stresses that precise predictions are difficult.
"What we can see clearly is that the data supports growth," he says. "As to the precise level of that growth it's much harder to say. But we can see that, in markets where the listed sector is under-developed, if barriers to investment are removed then they experience strong growth."
As listed companies become larger, the major players are increasingly focusing on larger schemes, with many jettisoning smaller shopping centres for large-scale, mixed-use projects, not least making use of their financial stability to borrow money cheaply. "These companies are very effective operators and very close to consumers," says Charls. "It's something that differentiates them from some more remote investment vehicles."
The biggest of the listed retail specialists, Unibail-Rodamco, late last year launched Mall of Scandinavia in Stockholm, representing a €640m investment and, at 101,048sqm, becoming the largest shopping centre in Sweden. The scheme reflects Unibail-Rodamco's strategy to invest in important cities rather than countries, says managing director Nordic Lars-ÅkeTollemark. "Scandinavia is very stable economically and Stockholm is growing rapidly," he says. "This is our largest ever shopping centre investment."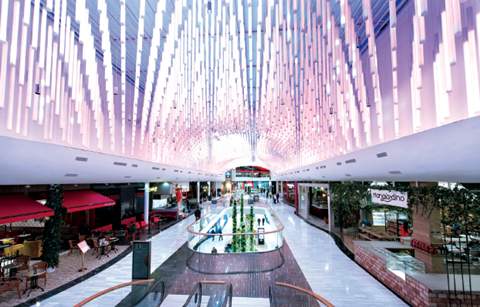 Mall of Scandinavia is also packed with new ideas, from enhanced leisure and dining to a dedicated click-and-collect area. Olivier Bossard, chief development officer at Unibail-Rodamco, says: "The project reflects the three main trends we see: the rise of e-commerce; the importance of local 'hero' retailers; and the desire for destination retail. We have streamlined our portfolio accordingly, divesting medium-sized schemes and focusing on major centres in the 12 countries in which we operate."
Rival Klépierre is getting ready for its own growth cycle. Rapid integration of the Klépierre and Corio businesses under the banner of the French brand has allowed it to focus on economies of scale and a location strategy based on growth demographics, according to chairman Laurent Morel. He says an expected €60m in cost savings from the mega-merger is on track to be delivered in less than three years, following the November 2014 merger, well ahead of the three to five-years it was originally thought to take.
In addition, Klépierre's divestment of nine medium-sized shopping centres in the Netherlands and its acquisition of a prime shopping location in Madrid have accelerated its plans to focus on a core group of cities across Europe, including in France, the Netherlands, Spain, Italy and Scandinavia.
"Both the cost savings and the asset changes have happened quicker than we expected," says Morel, who describes the company's emphasis as "becoming stronger where we are already strong", reaffirming its position in cities and countries where it has a proven track record in continental Europe.
Klépierre has also invested heavily in digital integration and trials at its centres. Morel says: "This is an old industry, with the first modern malls opening in the 1950s, and yet 60 years on the same locations remain successful. But if you look at the retailers in our malls of 20 years ago, many of them are not there today. So you must always be ready for change, and we believe digital is another change – a significant and deep change, especially for how retailers operate."
Beyond the big two, the largest listed companies tend to be British based and their exposure to continental Europe is limited – although that may be changing. Notably, UK shopping centre owner Intu is building up its fledgling Spanish business, according to regional director Martin Breeden, after purchasing Parque Principado in Oviedo, one of Spain's top shopping centres, in 2013. In early 2015 it was joined by Intu Puerto Venecia in Zaragoza. Next in the pipeline will be Intu Costa del Sol, and Breeden says the intention is to develop a portfolio of six or seven dominant centres in Spain.
"The strategy is the same as in the UK: to build a nationwide brand and take advantage of economies of scale," he says. "We characterise our centres as 'retail resorts' where we can build a fantastic customer experience with great events. We wanted to go into a market that had scale and relatively low barriers to entry."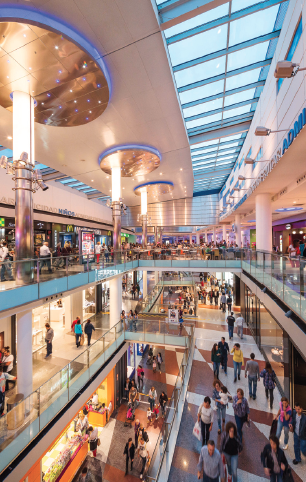 Meanwhile, UK REIT Hammerson has transformed from a commercial property generalist to a retail specialist under the auspices of CEO David Atkins and has relocated from Mayfair to Kings Cross and a distinctly dotcom-style headquarters in an attempt to underline its retail principles. France has been its most active growth market in the past couple of years but the development of Victoria Gate in Leeds and the planning application for a multi-million pound expansion of Union Square in Aberdeen, one of Scotland's premier shopping destinations, reflect renewed emphasis on its home market.
Additionally, the firm took over management of Cabot Circus in Bristol, where ownership remains at 50%, following the purchase of a 50% stake by AXA Investment Managers. Hammerson also bought the remaining 40% of the Highcross Leicester scheme for £180m and is expected to invest more in the outlet sector after the creation of European venture VIA Outlets in conjunction with Value Retail, APG and Meyer Bergman. Hammerson has also co-invested a minority 10% share along with Allianz Real Estate with a 90% share in the Nicetoile Shopping Centre in Nice from Unibail-Rodamco for €312.5m.
In terms of development, Hammerson is to co-develop with Westfield in Croydon, while in London Brent Cross Cricklewood is also to be extended and redeveloped.
Atkins says: "In France, there is continued appetite from both consumers and retailers for outstanding retail destinations despite a more muted consumer backdrop. The outperformance of our Les Terrasses du Port development in Marseille since opening and the acquisition of a stake in the prime Nice Etoile shopping centre, underlines our commitment to vibrant retail locations in France."
British Land has had a quieter time over the past 12 months, acquiring Surrey Quays Leisure Park in Canada Water, London for €186m from clients of Aviva Investors, completing British Land's assembly strategy at Canada Water where it also owns Surrey Quays Shopping Centre and Harmsworth Quays, the former Daily Mail General Trust printing works.
The sites, assembled over the past five years for a total investment of about €344m, cover nearly 50 acres, creating one of the largest mixed-use regeneration projects in London. The company says it is working with Southwark Council on the Canada Water masterplan to create a new mixed-use town centre for the area, which could include up to 650,321sqm of office, retail, leisure, culture and residential space alongside higher educational and community uses. British Land also announced that it had signed a new £485m unsecured revolving credit facility at an initial margin of 90bps with a syndicate of seven banks.
Finally, UK-focused Land Securities would have been the most active domestic investor were it not for the deferment of its £400m extension and redevelopment of Buchanan Galleries in Glasgow. After bankrolling one of the most significant openings in the UK in recent years – Trinity Leeds – the shopping-centre owner conceded in July that it was deferring the long-mooted expansion of the Scottish mall because of concerns about work being done on the nearby Edinburgh-to-Glasgow line.
It has now shifted emphasis to proposed improvements to the Westgate scheme in Oxford, spearheaded by a partnership between Land Securities and The Crown Estate to extend and improve the retail offer and deliver two new public spaces and a food and beverage hub, anchored by a boutique five-screen cinema, due for completion in 2017.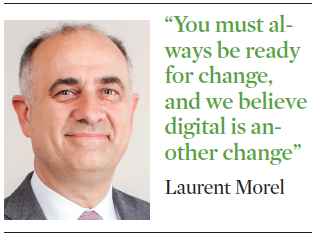 While the pace of development across Europe remains slow compared with the heady pre-crisis days – and is likely to be dampened further by a trail-off in proposed schemes in Turkey and Russia – the listed developers will be at the forefront of much of the new development.
Unibail-Rodamco is applying its large-scale strategy to the Mall of Brussels, adjacent to the Heysel Stadium, and to the Uberseequartier Hamburg Port project this year as it embarks on its next round of major schemes. The projects represent new city markets for the company, which is primarily concentrating on cities with populations of 400,000 and above, especially the euro-zone, says COO Jean-Marie Tritant.
"There is still a wide range of potential cities for us to develop or invest in," says Tritant. "We were delighted to win the mandates for Brussels and Hamburg but of course development takes a long time and can be very complicated, so we will also look at acquisitions [like the purchase of MFI in Germany] to acquire a platform in a market if we do not already have one."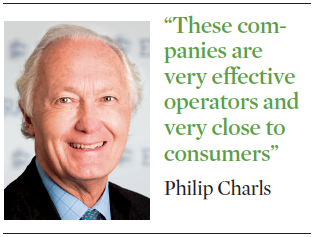 Indeed, with regulations changing to make listed companies more appealing to investors, the listed market looks set to continue growing. To achieve that, more mergers will almost inevitably follow as mall owners look to jump into new markets through acquisitions, evolving from national to pan-European players, at the same time making their companies better investment prospects.
"I think mergers will happen for sound business reasons, not simply to make the companies more investment friendly," reflects Charls. "But in a low-interest [rate] environment, real estate is appealing for its potential returns, and for investors, large and liquid companies will inevitably have the most appeal."
Retail: Europe's listed sector comes of age
1

Currently reading

Retail: Europe's listed sector comes of age

2

3

4