The retail markets in the US appear to be in dire straits. Is this a reason to be bearish on European retail? No, argues Ian Kelley
The prevailing perception is that physical retail as a whole is in decline, with media in the US – and elsewhere, to be fair – exaggerating the effects of e-commerce giants such as Amazon. While e-commerce has had a transformational and irreversible impact on the retail industry, it is not the sole reason for certain retailers collapsing on the other side of the Atlantic ocean.
The reality in the US is that department stores have failed to reinvent themselves, in the first instance with the arrival of Walmart and Target and, more recently, with the arrival of online retailers. Most of the retail failures in the US are brands that have neglected to renew themselves and no longer meet consumer expectations – think Sears, JC Penney, Payless Shoes, Forever 21 or Abercrombie & Fitch.
Commentary this side of the Atlantic has mistakenly compared the US retail market with Europe, and such comparisons are irrelevant. First, the US is oversupplied, with over four times more retail space per capita than in Europe. Moreover, in any geography the retail sector is such a large, diverse and complex segment that to take a one-size-fits-all view overlooks the realities and nuances of the structural changes taking place.
In Europe, the expansion of international retailers – specifically brands that have reinvented themselves and promoted new concepts – has continued unabated. Such retailers are focusing their presence on mature, stable locations with healthy fundamentals, and this has been observed in the top-tier and dominant regional cities across Europe. Another key driver of retail sales is tourism in Europe – over 600m1 tourists visited in 2016, while 2014-16 figures (inclusive) increased by an average of 5% per annum, while an 8% increase is forecast for 2017.
The European retail sector – and in turn the real estate associated with it – has significantly changed over recent years. The good old-fashioned shopping centre, once the recipe for success in almost any city or sub-market, has now fully matured, and only the largest and most dominant schemes have resisted with their scale and high footfall. Other retail formats, including local shopping centres, convenience retail and retail parks, have tempered and offer minimal, if any, rental growth, mainly due to their smaller and reducing catchments or their secondary location.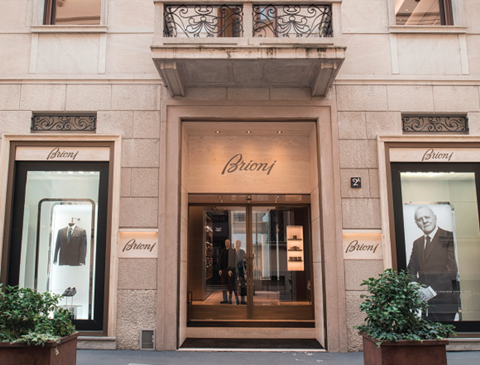 Notwithstanding these evolutions, demand for physical stores remains strong in prime locations and top cities, which benefit from above-average economic growth, strong tourism and affluent shoppers. Retailers increasingly recognise the advantages of having an omni-channel sales approach, a seamless integration of all channels, including online, mobile and the physical store.
Whether the purpose is to support sales, wider wholesale, franchise or online businesses, or even to build brand awareness, physical stores are an integral part of any strong retail brand. But visibility and footfall remain the defining criteria for store locations and, as a result, prime high streets in top locations continue to offer sustainable and long-term rental growth for investors.
Rental growth forecasts across all European cities are at 2.73% per annum2 on average up to 2021, with gateway cities even higher at 3.29% per annum3 . Specific luxury locations, such as Via Montenapoleone in Milan, Via Condotti in Rome and Rue Saint-Honoré in Paris, exclusive destinations shoppers will travel to, are seeing double-digit rental growth. This upward pressure on rents is set to continue due to a chronic shortage of supply in these prime locations, which meet the very precise demands of successful luxury brands.
In 2017, Europe accounted for 38%4 of all luxury openings, a much higher proportion than in Asia-Paccific (28%)or North America (20%)5 . Competition is high in established luxury districts close to luxury hotels and anchors, for example Louis Vuitton, Gucci, Hermés and Chanel, in order to benefit from their halo effect. Alongside this, leading mass-market retailers, such as Zara and H&M, are consolidating their physical presence through strategically located and image-led flagship stores.
Meanwhile, the premium retail segment, with brands such as MAC, Michael Kors and Swarovski, occupy smaller stores but comprise the vast majority of retailer demand and leasing transactions. Finally, restaurants probably comprise the most dynamic retail segment. Demand from food and beverage retailers is increasing exponentially in city centres, mainly driven by experience-led customers and online delivery platforms, Uber Eats and Deliveroo.
Retail has been always been a competitive landscape. History has shown that every year, while older brands disappear, new brands and concepts are launched, successful brands look to expand in more locations and underperforming brands enjoy a renaissance with the arrival of a new designer or strategic shareholder.
This lifecycle is the beauty of the retail sector and, for the foreseeable future, will underpin growth both for retailers and real estate investors alike.
Footnotes
1 The World Tourism Organisation (UNWTO)
2, 3 Independent forecasts
4,5 Savills' Global Luxury Retail Report
Ian Kelley is fund director for Europe and head of France at BMO Real Estate Partners
Market Report Retail: All to play for in retail's new order
1

2

Currently reading

Retail: Europe shops as the US drops

3