The emergence of key cities over their host countries is reshaping the European retail investment market, writes Mark Faithfull
External macro shocks are the last thing the retail sector needs right now. Uncertainty comes at a time when all had looked relatively rosy: retail investment volumes increased by 41% in Europe to €62.6bn in 2015, according to real estate adviser Savills, while retail transactions as a share of overall commercial activity increased from 22% in 2014 to 26% in 2015; 57% of those transactions were cross-border, with American, French, UK and Canadian buyers particularly busy.
As post-Brexit caution prevails, the questions facing the market relate to whether volumes will remain as robust, where the big money will turn and how investors will react, and price risk. Beyond the ongoing focus on the biggest and best centres, last year there was also a shift away from country strategies towards more city-focused investment profiles, in part following the key city strategies that many retailers are adopting themselves.
Earlier this year, TH Real Estate launched the European Cities Fund, guided by proprietary research and targeting income-producing properties in 'future-proof cities'. More than 200 European cities were assessed on a mix of factors – soft (quality of life and technology), hard (urbanisation and youth population) and growth (discretionary spending and population growth), resulting in a defined list of 42 cities.
Stephan Wundrak, head of European research at TH Real Estate, says: "The first asset we acquired was in Bologna, the seventh-largest city in Italy, but the second most affluent, with a number of luxury car manufacturers based in the area. So it was perhaps a less obvious purchase but one which came with very strong underlying fundamentals. Of course, supply in such locations tends to be more restricted for the circa €50m acquisitions we are looking for."
He says generally investors based in Europe are happy to consider the smaller cities but there is more educating to do for international investors that are less familiar with the geography. "That said, the city story is compelling and I would say we are pushing against an open door," says Wundrak. "Another good indicator is to follow the retailers – as an example, Padua in Italy has a high proportion of luxury retailers with space in the city."
TH Real Estate is not the only fund manager looking at targeting specific cities, and Florencio Beccar, head of retail EMEA at CBRE Global Investors, believes this is, in part, because of the way the markets recovered from the crash in 2008 and because of the number of retail specialists operating in Europe.
"The focus for a good number of years after the downturn was on key markets," he says. "And that really continued because there were further macro challenges and the Greek situation, right up until 2013, when we saw locations such as Spain regain popularity and activity levels increase."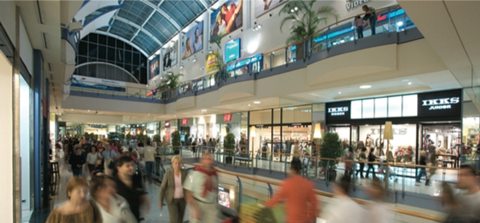 However, Beccar notes a difference between generalist investors and retail specialists. "Often it can be better to have the strongest performer in a small city over capital cities – which are well provided for, where competition is high and prices are not such good value. If you can find a dominant asset, with rental growth potential and asset management opportunities, that's where you want to be."
Although some investors are active in lesser-known cities in Europe, there is the possibility that some countries are being overlooked. John Wellham, head of European retail investment at CBRE, says investors should also be wary of the strength of certain national markets. He notes a country-level drive "repeatedly for the Nordics and Germany".
He says: "For Germany, the basic top-level factors are strong. There is quite an open policy on immigration, which helps population growth; there is cheap borrowing available and retailer demand is strong. At the same time, Germany has not been over-developed in terms of shopping centres and domestic investment levels are very high, which supports strong demand.
"By contrast, there is a lot of caution about France, both because of changes to leases and indexation, which are quite challenging for investors and because of the negative impact of recent events on tourism. We've also never seen the far south-east of Europe, markets such as Croatia and Romania, recover from the downturn."
Wellham adds that, given current uncertainty, it is unsurprising that certain cities are at the front of investors' minds. "There has been increasing interest in Stockholm and Copenhagen, while we have been handling the sale of the Diagonal Mar Centre in Barcelona, which attracted a staggering level of investor interest," he recalls. "In part, that was about its own performance but investors were very keen on the city and its prospects, which may not have been the case for other Spanish cities."
Vanessa Muscara, senior research analyst at M&G Real Estate, also believes that wider issues have helped push retail ahead. It is because the market has reached cyclical maturity that the closer inspection of cities versus countries has really begun, she says.
"Retail recovered quickly after the downturn because it was led by consumers," she says. "We have assessed our targets based on fundamentals and a core asset approach, and because of that we looked beyond demographics, catchment and GDP to consider other factors which we felt underpinned city locations. One of those was tourism, overnight stays, which have proven very resilient over the economic cycles. This led us to consider locations such as Madrid and Barcelona, Brussels, Berlin and Hamburg."
M&G Real Estate also wanted to find liquid assets and Muscara says that another advantage of targeting European cities is that their historic centres tend to be very supply-constrained. "If you can pick up a prime pitch, then the supply of similar buildings is likely to remain restricted. An example is an off-market acquisition we made in Milan," she adds. "Another data set we look at is CBRE's Retail Attractiveness report, where we favour those cities with scores of 100 and above. While Paris and Milan top that list, the Spanish and German cities also feature highly and we are also evaluating their available room for retailer expansion."
Examining and comparing the potential of so many cities is complex. TH Real Estate developed a scoring system for its European Cities Fund. "This went beyond the normal characteristics to look at issues such as quality of life – which is very important to employees in sectors such as financial services and technology – which brings in locations such as Berlin, Amsterdam, the Swiss cities, Copenhagen and Stockholm," says Wundrak.
Similarly, CBRE Global Investors' development of a cities-ranking tool is part of a longer process to identify and apply values to a range of variables in a rapidly changing retail world.
"We came up with the tool for e-commerce and then consumer behaviour and, most recently, for city strategies," says Beccar. "Our tool covers 126 cities and looks at data including affluence, employment levels, growth, tourism, the supply of shopping centre and high street retail and the pipeline. We've started to use that tool for our investments because country data does not tell you much, given all nations have stronger and weaker areas.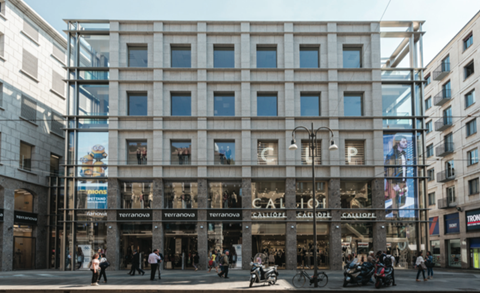 "This strategy has taken us to Germany to invest in Hannover and Duren, and to Poland where we have invested in Plock, a growing city and the sixth-largest Polish location."
Tourism and cities that people want to "work, live and play in" is a recurrent theme also picked up by Kim Politzer, senior director, European research at Invesco Real Estate. She believes that evolving cities that are popular with tourists and have a youthful population now stand out as investment targets.
She says: "It's a much more difficult picture because, whereas 10 years ago there was a clear hierarchy based on the data, now, as research departments, we are being asked to consider how placemaking might change a city or part of a city, pricing in soft factors not supported by historical data."
"Often it can be better to have the strongest performer in a small city over capital cities – which are well provided for, where competition is high and prices are not such good value"

Florencio Beccar
Politzer cites Stratford in East London as a good example of an area where a raft of upcoming cultural and educational buildings continue to change the investment picture. "For any city, the headline numbers may look dull, but the underlying story can be much more compelling," she says.
However, Politzer does not believe that countries can be discounted completely, noting the difference in broader dynamics such as internet penetration in northern Europe compared with its relative immaturity in the south of the continent. "As a result, retail can be looked upon in slightly more traditional terms in southern Europe, where shopping is still very much a social occasion," she explains. "In northern Europe the move is towards experiential retail and that favours the larger cities and shopping centres."
With the relative security of city-based retailing, because of the ongoing urbanisation of populations, the typically younger demographic and the constrained supply in densely built-up areas, little is likely to change post-Brexit. Even so, there may be winners and losers among the cities.
"Brexit will certainly lead to some questions being asked," says Wundrak. "In the past it was pretty much a given that London would be the first port of call for an international retailer arriving in Europe. We may now see some head for Paris and this could change the dynamic because the follow-on for the second store may not be Manchester or Birmingham but Lyon or Marseilles."
Retail: Europe - How cities overtook countries
1

Currently reading

Retail: Europe - How cities overtook countries

2

3