As the beleaguered retail sector emerges from COVID-19, is now the time to buy retail? Mark Faithfull speaks to three investors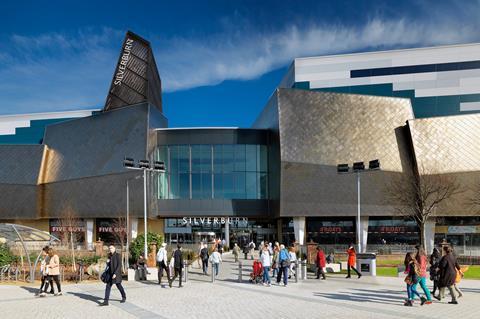 At a time when obituaries are regularly being written for store-based retail, some of the world's biggest retail groups have an annoying habit of bucking the narrative. Take US sportswear giant Nike, which is to open its first Rise urban format store in the EMEA region at Westfield London this year, as it invests in a four-format store strategy and ramps up its online and direct-to-consumer businesses.
While Cathy Sparks, EMEA vice-president for Nike Direct, recently reiterated Nike's commitment to a 7,000-strong global network of stores, 500 of which are owned or franchised across EMEA. Bricks and mortar will continue to play a "key role", scaling its flagship house of innovation format located in Paris, Shanghai and New York; Nike Rise, its city format; Nike Live, aimed at neighbourhood locations; and community-targeted Nike Unite.
Then there is Toys 'R' Us, acquired by brand management firm WHP Global in 2021, which has opened a 2,000sqm flagship at American Dream, New Jersey and is planning an "unprecedented" global roll-out expanding from 900 to 1,300 outlets by the end of 2022 on top of more than 400 Macy's concessions across the US.
Yehuda Shmidman, founder, chairman and CEO of WHP Global, says: "We are going to add 50% to our store footprint this year with new openings across the world, from China to the UK. I don't know any other retailer pursuing that kind of expansion."
Small acorns among the retail deforestation perhaps but, as the latest update from adviser Cushman & Wakefield reveals, European rents in Q1 2022 turned positive (quarter-on-quarter) for the first time since Q4 2019, albeit at a very modest +0.1%. Out of the 41 centres Cushman monitored, rents are on average 14% below pre-pandemic levels (Q4 2019), with only Milan (5.8%), Rome (2.4%) and Vienna (3.7%) posting growth thanks to improving consumer confidence and returning international tourists.
So while progress might be modest, it is progress nonetheless and is filtering cautiously into rising investor appetite, with prime yields across EMEA falling 4bps over the quarter to 4.18%, leaving them 10bps lower than a year ago. The question is whether the sense that the market has bottomed out and might even be on a gentle upswing will convert into more positive investment sentiment and action.
It's time to go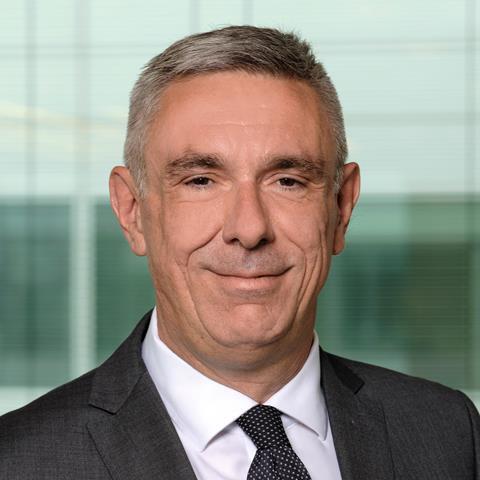 Eric Decouvelaere, CBRE Investment Management
Increased investment might have happened already, were it not for Russia's invasion of Ukraine, reflects Eric Decouvelaere, head of retail operator division at CBRE Investment Management. In early February, he told his team it was "time to go" in looking for acquisitions, only for the political situation to slam on the brakes.
"We have frozen retail acquisition over the last five years – and obviously over the last two and a half years – but we need to look at retail again," he says. "But we don't buy retail as an asset class. We buy assets. It's very important to make this point, because we know that a lot of retail footprint is becoming redundant and available for repurpose. What we have now is quite simple, because a lot of the irrelevant footprint is gone."
Decouvelaere is hopeful that the industry can extract a positive outcome from COVID-19 through a collective understanding between landlords and brand partners that they need to work together. "We have seen a lot of repricing, which makes retail compelling, and we know that a well managed real asset will deliver solid cash flow," he says. "It [the post-pandemic period] is proof of the pudding. As soon as we had all the measures to prevent the spread of COVID, we saw people going back to gather together."
To that end, he believes that the pandemic has been a catalyst to "stop looking at ourselves, which is a nonsense" and focus on the customer, who has already adopted omni-channel retail and who wants good food and interesting leisure.
"We have the underlying structural trend of a supply-led model rather than a demand-led model, but now all our commercial strategies are based on the consumer. And it sounds obvious, but it was not," he says. "I think to be in retail real estate today is the most interesting job you can dream of. It's challenging, but we have everything to build. It's a message I share with my team: location plus relevance equals dominance."
Decouvelaere returns to relevance regularly, emphasising that the location needs to be selected carefully but that relevance can be built "step after step" and needs to evolve even in the smallest convenience centre. The right location means a good catchment and competitive landscape from which to generate value not only for investors but also tenants and customers. "Because one big change in our industry is that we need to share the pie," he adds.
Current pricing for acquisitions remains unfavourable unless an investor wants to dispose of an asset for strategic reasons, so purchases for the time being will be opportunistic and will need to meet the location, value, relevance equation. But he adds: "We will we will always have reasons 'not to'. What we need is conviction, focusing on execution, and speed of execution."
Micromanagement and operational excellence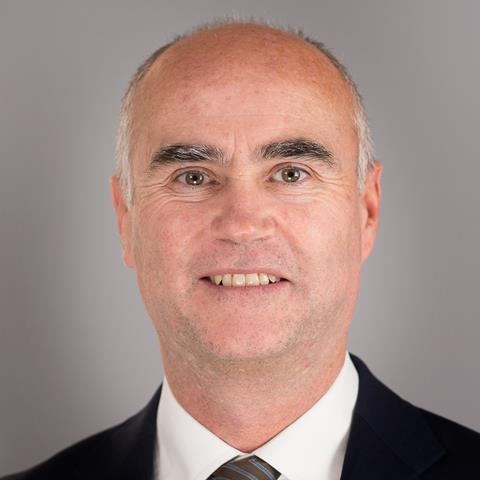 Mike Rhydderch and Ian Sandford, Eurofund Group
Mike Rhydderch, senior advisor, corporate finance at Eurofund Group, likes retail. But he is less convinced that the market shares his view, observing wryly: "Whereas a year and a half ago, I would have said 99% of people would have been totally toxic about retail, vowing to never touch it, now it's a mere 74%."
A lot of that, he says, is because investors appreciate that "how they used to do retail, they can't do in the future. So even though they might like the idea, they don't know how."
No such doubts seem to concern Eurofund Group, best known for retail schemes in Spain and Italy, but now the owner of former Hammerson scheme Silverburn, Glasgow.
"People saw our acquisition of Silverburn, they saw the acquisition by Ardent at Touchwood, Solihull and they saw Landsec's increased investment in Bluewater [all in the UK], and they said, 'the market's back'," says Eurofund president Ian Sandford.
"They are not wrong in that sense. But a lot of it is about the execution, because it's complicated and it's changing and it's about a lot of micromanagement. Many investors really want to buy something and let it look after itself, which is not going to happen any longer."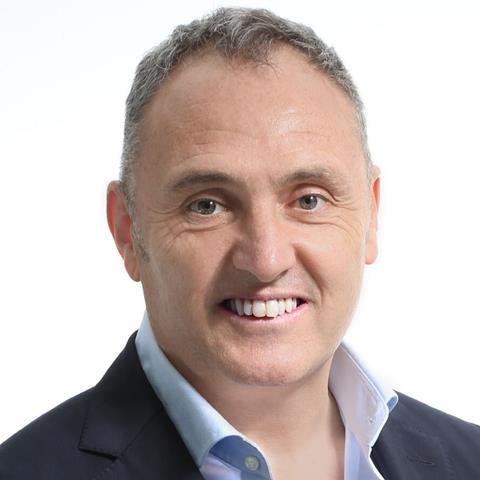 Sandford stresses that there is also a lot of "strategic heavy lifting", which means managing concurrently at the micro and strategic levels, with capital expenditure running into tens of millions of euros for centres over 50,000sqm. "Anyone who's not budgeting at least €20m in capex over the next three years has probably got a major problem," he says.
Eurofund sees this complexity positively and Sandford believes shopping centres need to diversify into food and beverage, leisure and other areas. The business is on the look out for propositions where retail is at the heart, not which will simply be repurposed.
He cites Lisbon, where the company built a hospital adjacent to its retail scheme and a delivery hub for the restaurants, bringing drivers in through the back – where footfall is up strongly "because you're creating a different model". He says that at Silverburn, Eurofund is looking at both healthcare and co-working.
Returns attract investor interest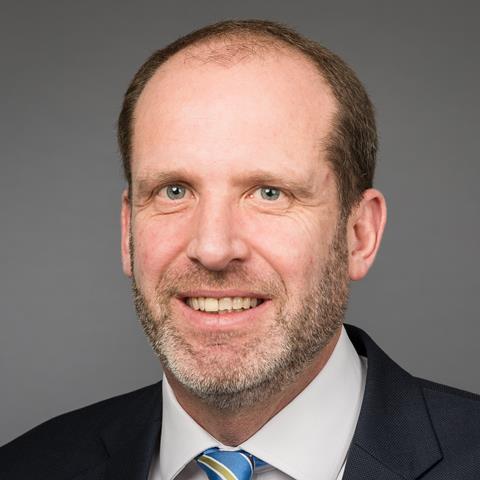 Steve Wickes and Myles White, Nuveen Real Estate
"Retail has not been flavour of the month for a long time," says Myles White, head of retail for Europe at Nuveen Real Estate. "A lot of the larger investors have an overweight position and therefore need to reposition to the other, more attractive sectors. And also concerns about the future of retail with how online will grow and impact our need for space."
Recently, the discussion has also turned towards the cost of living and inflation and the consequences in terms of rent affordability, inflation, higher interest rates and debt costs. As a result, Nuveen's "headline view" is it is generally not looking to invest in large shopping centres today.
Even so, White stresses that there are several dominant centres that will continue to drive strong performance and, with valuations having moved out, there could be mispricing opportunities, particularly in the UK.
For now, Nuveen's focus is on grocery-anchored convenience – "internet proof, but internet friendly" – which continue to meet a need for shoppers and where rents are more affordable, particularly across Europe, where indexation largely compensates for inflation risk.
These and retail parks are also easier to manage, says Steve Wickes, head of UK and Nordics retail at Nuveen. "You may have six to 10 occupiers on a normal sized park," he says. "The covenant risk is low and you can add something like a Starbucks, which adds to the overall appeal of the asset."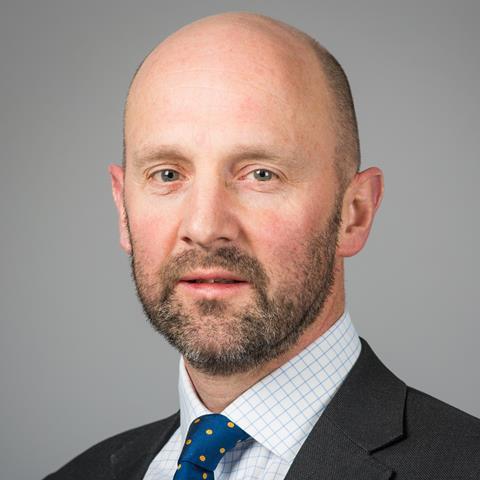 Many of the other occupiers tend to perform well in a value-led market, meaning it has become expensive and as a result some investors are looking at shopping centres again, says Wickes. "They are thinking, can I get that double-digit return I need from shopping centres? So there'll be more questions asked, which is encouraging, but it doesn't mean the market is going to move."
White points to activity in German retail parks, where yields have become tight, and Nuveen's decision to bring its €320m Madrid shopping centre Islazul to market, as indications of improving investor sentiment in Europe – although the UK remains a "bit of an outlier in terms of investor behaviour".
While rents and void levels have become more predictable, making valuations more reliable, capital expenditure on renovation remains a barrier, says Wickes. "They're also operationally intensive. Our scheme in Edinburgh is doing phenomenally well, but we've got a very strong operational team because you need it," he says.
"There is demand out there and people are driving hard bargains. However, many deals are not by institutional purchasers but those prepared to take a risk and bring in good asset managers."
Retail Europe: Could the sector be an investment star again?
1

Currently reading

Retail Europe: Could the sector be an investment star again?

2

3