One real estate giant is intent on leaving the US, one is buying up retailers and another wishes their multi-billion-dollar mall had burnt to the ground. Mark Faithfull reports on a year that upended US retail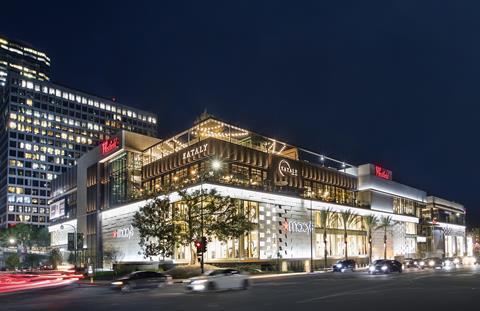 Viewed as a vision of the future of US shopping centres, the New Jersey shopping centre American Dream became a nightmare under COVID-19. In March 2020, just five months after partially opening and three days before it planned to debut its DreamWorks Water Park, the US$5bn (€4.19bn) mega mall was forced to close amid surging coronavirus cases. And since then things have got little better.
Having reopened last October, with the Sea Life Aquarium and Legoland Discovery Center also finally debuting in June, American Dream's owner Triple Five sought to shore up its finances and appease creditors by putting up nearly half the ongoing profits from two of its other large malls – Mall of America in Minnesota and West Edmonton Mall in Canada.
At a joint meeting of the city council and port authority of Bloomington, Minnesota, senior vice president Kurt Hagen made headlines when he said: "It would have been much better if American Dream had burned down or a hurricane had hit it, financially. Because we would have been covered by insurance."
Triple Five's situation may be a little unique, but the shopping-centre is not alone in its suffering the challenges of the US retail sector. The giant listed fund Brookfield Property Partners – which is set to go private as Brookfield Asset Management seeks to acquire the shares it doesn't currently own in a US$6.5bn deal agreed in April – recently entered a so-called 'friendly foreclosure' on three of its struggling malls.
Florence Mall in Kentucky, Bayshore Mall in Eureka, California and the Pierre Bossier Mall in Bossier City, Louisiana, have a combined US$175m of specially serviced loans, according to figures from KBRA Credit Profile (KCP), which also pointed to negotiations on seven further malls, with a cumulative US$798m of senior debt. In all, Brookfield could turn its back on nearly $1bn of debt secured against malls from the commercial mortgage-backed securities (CMBS) market.
However, the tide does seem to be turning and Brookfield recently posted more positive retail earnings – results that chime with upbeat data from real estate analysis firm Green Street. Senior analyst Vince Tibone describes in-store retail sales in US for Q1 2021 as "exceptional", up 12% on the same period in 2019. "E-commerce sales rose 54%. It's a very favourable overall landscape in retail," he says. "Sales in malls are lagging the overall environment but are still exceeding expectations. The recovery seems to be a lot sharper than expected."
The US$34.4bn Simon Property Group, a bellwether given its size, has seen footfall down about 10%. "Leasing has been volatile but is increasing strongly," says Tibone. "Tenant interest is strong for convenience-based strip malls but there is plenty of activity on the mall side. Mall REITs are using temporary tenants to preserve the customer experience, while generating some rent until a permanent tenant can be found."
One of the biggest changes is the growing ownership of retailers by leading landlords. Real estate owners have become some of the country's most avid brand buyers. In a recent earnings call, Brookfield also revealed it had made $63m by selling off its stake in fast fashion retailer Forever 21, which it had bought at auction with Authentic Brand Group and its rival Simon Property Group, for US$81m.
Their enthusiasm no doubt stems from the clear link between struggling malls and struggling tenants. The malls Brookfield foreclosed have all lost at least one department store anchor, or have anchors tenants in possible distress. When Simon Property and Brookfield jointly bought department store chain JCPenney out of Chapter 11 bankruptcy late last year, the rationale was not only to halt anchor closures but to prevent exits by other retailers with co-tenancy agreements.
Simon, the largest US retail REIT and shopping centre operator, has taken a similar course of action to Brookfield on four of its struggling shopping malls, which had a combined US$411m of debt, according to KCP. This includes friendly foreclosures at the Mall at Tuttle Crossing in Dublin, Ohio, and Southridge Mall in Greendale, Wisconsin, ending capital support at Montgomery Mall, Philadelphia, and conceding its title at Crystal Mall, Connecticut. Recently Town Center at Cobb Mall, in suburban Atlanta, foreclosed to Deutsche Bank.
Simon has been the most active buyers of retailers. Most recently, it teamed up once again with Authentic Brands Group to acquire 300-store fashion retailer Eddie Bauer from PSEB Group. The two companies, which formed SPARC Group as a joint venture to acquire retail brands, will add this newest acquisition to a portfolio that includes Aeropostale, Brooks Brothers, Forever 21, Lucky Brand and Nautica, representing a collective US$8.6bn in annual sales.
Meanwhile, another major mall owner, Unibail-Rodamco-Westfield, has signalled its intention to leave the US altogether. The Paris-based giant, which now operates 28 Westfield properties in the US, has confirmed it "will implement a programme to significantly reduce its financial exposure to US assets in 2021/22".
URW last year sold its interest in three US malls – Meriden, Siesta Key and Sunrise. And then rebel shareholders successfully pushed for its withdrawal from North America completely, which they labelled a vanity project.
On a conference call with analysts, newly-instated CEO Jean-Marie Tritant said the impact of retail bankruptcies and department store closures in 2020 had yet to be fully felt, but should ultimately favour stronger mall owners. "There is a lot of space in the US, retail that is B and C malls that are really deeply impacted by the crisis," he said. "I think that the US market has to go through this somehow cleaning process – all these B and C malls that need to close. And I think that a lot of retailers have already started to exit these assets."
While URW is starting the process of selling off its US malls this year, Tritant said that he expected 2022 to be the best time to divest, "when the investment market reopens, which should happen with the US economy rebound in 2022". He also believes retailers leaving struggling malls will migrate to premium shopping centres, like those in Westfield's portfolio, and hopes to entice more online-only and direct-to-consumer brands that have yet to trial store space.
Tibone points to strip malls as a stronger intermediate and long-term prospect and warns it could be a tough time to divest. Transaction values for prime malls "remain non-existent, but we are confident values have decreased", he says. "Retail appears attractively priced, offering above-average private-markets returns over the next five years. We favour the slightly smaller, secondary cities."
The big question is how much investment appetite there is for assets that are available. While much of the consolidation in recent years has centred on mall groups acquiring each other – notably, Brookfield's acquisition of General Growth Properties and Simon's purchase late last year of Taubman – the next generation of purchasers may be new-to-retail players from alternative sectors.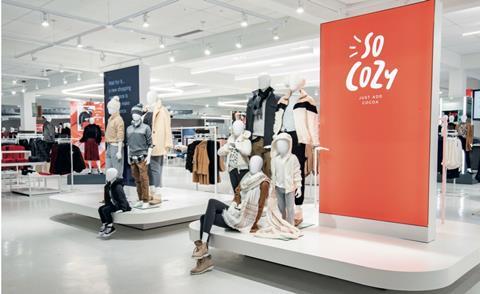 Simon has already done a multi-mall deal with Amazon to locate fulfilment centres within its shopping centres, largely to replace vacant anchors, and there seems little doubt that many malls, well located and with large parking lots, would make ideal distribution locations. Coresight Research figures show that between 2016 and 2019 Amazon converted about 25 malls for distribution operations and since December it has won approval to convert at least three further malls into distribution centres.
Another option is partial or complete residential conversion, although this is likely to work only where there is strong regional demand for housing in largely urban locations. What seems more probable is that a number of shopping centres will convert to one-stop medical and fitness destinations.
Examples already exist. The Hundred Oaks Mall in Nashville has been anchored by the Vanderbilt University Medical Center since 2009, occupying around half the total site space, while the former Atrium Mall just outside Boston was reinvented as the Life Time Center in 2017, four years after closing as a mall. Owner, Bulfinch Companies, reopened with a premium gym, healthy dining and medical facilities and, in January of this year, the conversion was complete when the Dana Farber Cancer Institute opened a specialist hospital as anchor.
Other sites in Massachusetts, Texas and California, among others, have gone through similar health-led transformations. CVS, Walmart and Walgreens are also boosting their medical facilities and their crucial role in delivering COVID-19 shots will only have bolstered their role as everyday health providers.
Such conversions provide a glimpse of the possibility of radical change in a country clearly over-retailed, regardless of the pandemic. Historically, retailers and retail property owners have largely relied on the US consumer to spend their way out of previous dips. Good news in the shape of recent figures from retailers such as Best Buy suggests that American shoppers, armed with their stimulus cheques, might come to the rescue again. A reshaped industry, with a consolidation of malls and some new owners might just mean that there is no need to burn down the mall after all.
Market report: Retail
1

2

3

4

Currently reading

Retail: Burning down the house