Retail real estate across Asia-Pacific is adapting to a new post-pandemic, post-e-commerce world. Florence Chong reports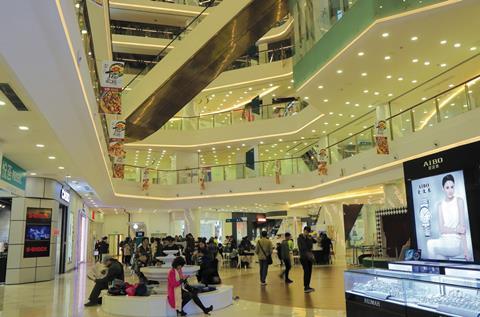 A re-rating of retail assets appears to be under way in Asia-Pacific, as domestic and international borders gradually open to living with COVID-19. Compared with 2020, when retail transactions totalled US$15.7bn (€14.9bn), in 2021 there was up to US$30.5bn in retail asset sales – just shy of the US$32bn chalked up in 2019.
Benjamin Chow, head of research for Asia at MSCI Real Capital Analytics, says year-to-date investment in shopping centres is up to US$5.4bn, with another US$5.2bn worth of deals expected to close in the coming months.
The market for retail assets in Asia-Pacific is not uniform, though. Most liquid is Australia, says Chow, with US$1.7bn year to date, followed by South Korea (US$1.33bn), India (US$561m), Japan (US$468m), China ($442m), Singapore (US$383m) and Hong Kong (US$342m).
"Retail is adapting," says Simon Smith, head of research for Asia-Pacific at Savills. "One of the concerns around office is the impact of work-from-home. This is a relatively new thing, whereas the challenge of online shopping is not new. Landlords and retailers understand the threat and are learning to work with it. The death of retail is greatly exaggerated. It is not dead."
Sam Hatcher, joint head of retail investments at JLL Australia, says: "Retailers right across the retail spectrum and across all subsectors have performed exceptionally well through the COVID period. The resilience of daily needs and essential services has really underpinned the performance of retail assets."
It is not surprising, then, that the traditionally nondescript neighbourhood shopping centre has been elevated to star status. Singapore's sovereign wealth fund GIC has been one institutional investor to seek out convenience shopping centres, pumping capital into assets once seen as too small and insignificant to be of interest to institutional buyers.
GIC formed a A$750m (€492m) 80-20 joint venture, known as SCA Metro Convenience Shopping Centre Fund, with Sydney-based SCA Property last December. This followed a A$300m mandate with Perth-based Primewest to buy convenience retail centres. The mandate has since passed on to Centuria Capital Group, which took over Primewest. Centuria has been busily acquiring assets under this mandate. Its latest acquisition is a regional daily-needs centre in Newcastle, New South Wales, for A$60.5m.
In India, GIC formed a Rs5,512 crore (€670m) joint venture with the Indian conglomerate Reliance Retail Ventures, which owns some 12,000 stores nationwide, in October 2020.
The reality is that, with prime shopping malls in short supply throughout the region, the choice comes down to either neighbourhood centres or nothing at all.
In most markets, retail assets are rarely traded, says Smith. In Japan, Singapore, Hong Kong and Taiwan, the developers who build the centres hold them for the long term.
"In India they are held as cash cows," Smith says. "With active asset management, shopping centres have proven to be lucrative for their owners. So the emphasis in investment markets is often on street shops rather than shopping centres."
Mari Kumagai, head of research and consulting in Japan at Cushman and Wakefield, says: "Retail assets are not readily available in Japan. If you look at retail stock in Japan, neither the number nor the scale is increasing. In fact, the number of large-scale shopping centres is slightly declining.
"If investors want to acquire retail assets in Japan, they may have to look to neighbourhood shopping centres and shopping malls in regional Japan. These are less impacted by COVID lockdown. We are seeing investors buying and selling these assets."
Jeremy Lake, managing director of investment sales and capital markets in Singapore at Savills, says: "It is important to make the distinction between CBD retail and suburban property in Singapore." Sometimes known as "heartland" or housing development board (HDB) malls, Singapore's suburban centres catering to non-discretionary spending have been trading much better than CBD retail shopping centres, which rely on tourists and office workers for custom.
As elsewhere in the region, Lake says in Singapore shopping centres are tightly held. Over the past year, he can recall one significant sale – Yew Tew Point, a suburban centre located in the north of the city state, which changed hands for S$220m (€150m) last year.
Singapore's other notable transaction was an internal transfer of interest in the Jem Shopping Mall, also in suburban Singapore, within Lendlease-managed vehicles earlier this year Lake says: "Investors have come around to the idea that a yield of around 4%-plus from retail assets is attractive. Anecdotally, retail landlords say they have a queue of retailers wanting to take space."
China offers a different picture. Despite the well publicised financial problems of Chinese developers in recent times, James MacDonald, head of China research, at Savills, based in Shanghai, says the market is "not quite at distress stage". But some owners are strategically repositioning their portfolios to move into the new economy sector, he says, selectively selling non-core and underperforming assets.
Singapore's CapitaLand sold six mixed-use developments with a dominant retail component, known as Raffles City, to the Chinese insurer Ping An last year in a RMB46.7bn (€6.6bn) deal.
Brookfield Asset Management bought five Mosaic malls in China from Abu Dhabi Investment Authority and Macquarie Group for US$l.4bn last July. And Hong Kong's Link REIT bought a 50% stake in the Shanghai Qibao Vanke Plaza, a suburban mall for RMB2.77bn last year.
Over the years, Australia's super regional shopping centres have rarely changed hands, but occasionally the centres – or stakes in them – come to market because the wholesale funds that own them are being wound up, or there has been a change of manager.
Hatcher says Australian transactions totalled A$13.4bn in 2021 – the strongest year on record. In most years, he says, the volume has ranged between A$6bn and A$8bn.
"Through the COVID period, rents were rebased to more sustainable levels and, as a result, occupancy costs for tenants are lower," he says. "So landlords and retailers have worked closely to achieve mutually beneficial outcomes. As a result, the capital market is much more comfortable with the sustainability of income and future projected income growth."
Hatcher adds: "We don't have an oversupply of retailers and shopping centres. The supply is fixed and capital has become very comfortable again investing in retail and shopping centres in Australia."
In a mega deal late last year, superannuation funds Unisuper and Cbus Super backed AMP Capital – now in the throes of being taken over – to take majority ownership of Queensland's Pacific Fair on the Gold Coast, and Macquarie Centre in Sydney, for A$2.2bn.
In a related transaction, stakes in another super regional centre, Indooroopilly in Brisbane, are currently on the market. Hatcher says the centre is attracting strong domestic and foreign interest. Indooroopilly is valued at around A$1.2bn.
David Morgan-Green, head of real estate research for Asia-Pacific at MSCI Real Capital Analytics, says: "I don't think we are going to see as many shopping centres in the market this year. Pricing got to a stage that those groups which wanted to move out of retail did so and pricing became attractive enough for some investors to return to the market."
Hatcher says: "Shopping centres have traditionally been a lower-yielding asset class, and with the yield compression that has taken place across the industrial sector and to a lesser extent the office sector, retail is now the highest-yielding form of commercial property. Buyers see value in buying retail shopping centres, and that is happening in conjunction with strong retail sales."
Across Asia-Pacific, the fundamentals for the retail sector have strengthened in the wake of COVID-19. When governments pumped-prime their economies with stimulus packages, the extra dollars went into household savings, which reached record levels.
Unleashing of pent-up demand from cashed-up shoppers is now evident. Footfalls in shopping centres across the region have shown a marked increase since COVID lockdowns were lifted.
With a A$6.8bn portfolio, Dexus manages a range of retail assets from small centres to super regionals, and has a good bird's eye view of the recovery story. "Our assets are located in central business districts, metropolitan and regional locations," says Stewart Hutcheon, executive general manager, industrial, retail and healthcare at Dexus, one of Australia's largest commercial landlords.
Hutcheon uses statistics published by the Shopping Centre Council of Australia to illustrate his point. "Month-on-month sales have been growing at 0.9% and, on an annual basis, sales are up 9.6%. That is big growth."
The acceleration in online retailing during lockdowns has also tapered off in many countries. Hutcheon says growth in online sales is back to the pre-COVID-19 level of 9-10% annually, compared with 13-14% during the pandemic.
He notes that Australian retailers have developed their online businesses to leverage off their store networks. This helps them compete more effectively with pure online retailers.
MacDonald says the relationship between online and brick-and-mortar stores is symbiotic. Customers want touch points. So physical stores complement online retailing.
He says retailers saw "an uptick in physical sales" after China's first lockdown in 2020. He expects a similar trend when this year's lockdowns in Shanghai and other Chinese cities are finally lifted.
Shopping-centre owners from China to Australia have repositioned their tenant portfolios to a model that is both more resilient and defensive (such as having more service-oriented tenants).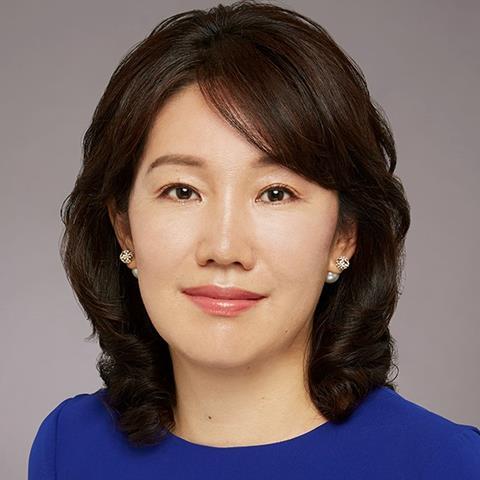 "When it comes to e-commerce, we distinguish between 'voluntary' and 'involuntary'. Involuntary is when people have no choice but to shop online, for example under the COVID lock-down," says Kumagai.
"The involuntary choice is tapering off. Growth in e-commerce has not turned negative, but shoppers are opting to go to the stores for greater variety, and landlords are offering more experiential features and services to bring people back."
Another observation is that returning shoppers are spending more of their discretionary dollar in-store. Hutcheon says consumers have switched focus from what he terms "resortification" of their home, when they were working from home, to now spending on "immediate needs", such as fashion. It is now the turn of large regional malls with their wider range of such offerings to shine, he says.
Expectations of a return of high-spending, inbound tourists is another iron in the retail fire. Smith says that, before the pandemic, tourists from Mainland drove retail sales, particularly of luxury goods, in the tourism-reliant economies of Singapore, Bangkok and Hong Kong. "Pre-2019, luxury retailers had their most profitable stores in Hong Kong," he says. Since COVID-19, global luxury companies have established stores in China, moving from first-tier to second-tier cities, because Chinese tourists who used to visit Hong Kong are now travelling within the Mainland.
Looking ahead, Smith advises investors to look beyond established markets to developing markets like Vietnam. "There is more head room in Vietnam, because the market is still very much under-served by shopping malls." But, he adds, there is plenty of capital chasing investment opportunities in Vietnam, an attractive country for its demographics and economic potential.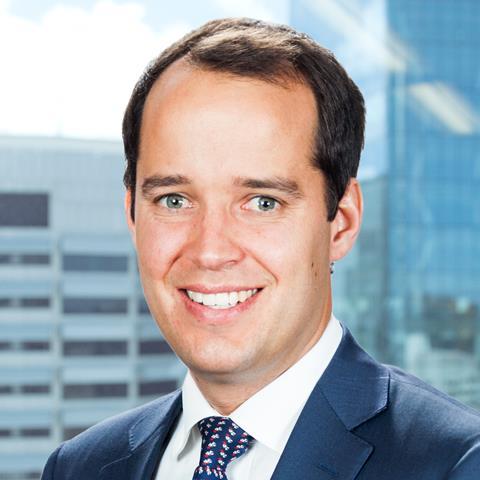 Will inflation nip recovery in the bud? Not exactly, according to industry experts. Kumagai says: "The transmission path of inflation varies from country to country. It depends on imports and their connection to the external world."
She says Japan will be hit harder by inflation than, say, Australia, because of its reliance on imported food and other commodities. But Japan's current high inflation rate will likely revert to its long-term average, reflecting long-term growth potential of 1% annually. Pricing power is weak when retail growth is not expanding rapidly, she reasons.
Further, adds Kumagai, when investing in Japanese retail, investors look for stability of income rather than capital growth.
Retail leases are reviewed regularly giving landlords the opportunity to adjust to the economic environment. "In an environment where inflation is back in the picture, landlords, through their assets, have the ability to keep up with inflation or even do better on the back of consumer spending," says Hutcheon.
Retail Europe: Could the sector be an investment star again?
1

2

Currently reading

Retail Asia-Pacific: What's in store?

3