With conventional retailing in the UK and US facing unprecedented challenges, could the future of shopping centres be about radically re-engineering sites? Mark Faithfull and Christopher O'Dea report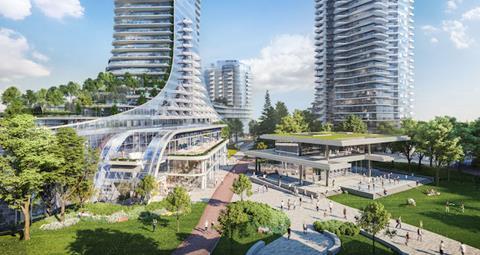 It is a bleak picture being painted by the UK shopping-centre sector. Changes in shopping habits are beginning to bite, retailers have been going bust and asset values have come under pressure.
In May, it was revealed that lender DRC Capital was taking over the equity in a portfolio of shopping centres after loan covenants were breached. This was not an isolated incident. According to market participants, breaches are increasing as the entire sector is repriced.
It is believed there will be other similar breaches, as retail asset values correct faster than other commercial real estate sectors. The latest UK consensus forecast from the Investment Property Forum shows that institutional investors have collectively downgraded their expectations for investment performance in 2019, principally because of the drag effect of retail. Commercial real estate as a whole is expected to edge into negative performance territory, at -0.2%, while shopping centres are expected to generate a negative 3.9% return.
It is enough to steer many real estate investors towards residential, logistics and niche sectors – essentially, anything other than retail. Even so, some still see potential in UK shopping centres. But it involves the concepts of mixed-use place making and densification, invariably including the introduction of residential.
One of the most ambitious examples involves Unibail-Rodamco-Westfield, which has partnered with Canadian Institutional investors Public Sector Pension Investment Board (PSP Investments) and QuadReal Property Group to develop a €750m private-rented sector (PRS) scheme, adjacent to Westfield Stratford City in London. PSP Investments and QuadReal (the real estate arm of British Columbia Investment Management Corporation) will each take a 37.5% share in Cherry Park Partnership, while Unibail-Rodamco-Westfield will retain a 25% share and act as the development and asset manager for about 1,200 PRS homes, with a phased delivery from 2023.
"This new residential quarter in the heart of Stratford City is an example of the group's strategy to significantly increase the densification of exceptional and highly connected retail destinations by adding offices, residential, hotels and other uses," said Olivier Bossard, group chief development officer of Unibail-Rodamco-Westfield, when the joint ventyure was first announced.
For Jay Kwan, managing director for Europe, QuadReal, the project follows on from ambitious plans for a 28.5-acre site around the Oakridge Centre in Vancouver. Commercial offices, residential blocks and public spaces will be added to the strongly performing shopping centre, as well as more retail.
"One thing to note is that there are shopping centres that continue to trade very well, so part of this plan is about building more retail," says Kwan. The company is actively looking for sites with strong shopping centres because they normally have established infrastructure and good transport links.
"Stratford [in London] is a stand-out in this regard, plus [there is] the heritage and interest around the Olympics," he says. "It has all the right ingredients for our development and for densification. It's a pretty special location, but we'll continue to look around the UK for schemes that we feel are suitable for this treatment. It's a win-win situation, because the employees and residents get great facilities and amenities on their doorstep and the shopping centres gets thousands of additional customers."
One of the UK's biggest listed property companies is also drawing up plans to build flats above and around its shopping centres. Landsec, which owns Trinity Leeds and Gunwharf Quays in Portsmouth, is working on a rental housing strategy to see how it can increase the income at its 16 UK shopping centres, initially focusing on its London sites. The developer hopes to profit from the growing number of people who rent and boost the value of its shops, shopping centres and retail parks.
But the approach is not only applicable to major malls – property lender Octopus Property recently provided property group Strawberry Star with a £10m (€11m), 12-month loan, to acquire 110,000 sqft of retail space in Harlow, Essex. The borrower secured planning consent to demolish the property and build 447 residential units, a mixture of for-sale and PRS.
Part of the Harvey Shopping Centre, the property is let to 39 tenants mainly on short leases. Alongside the residential units, the scheme will deliver 43,200 sqft of ground floor retail, across four separate blocks.
"The site is adjacent to a successful centre around 90% let," says Santhosh Gowda, chairman of Strawberry Star Group. "We will add additional retail, along the lines of a pharmacy, gym, childcare and a small supermarket, for local needs. There is not much new residential in Harlow and this was an opportunity to create cost-efficient housing at a density and scale that makes sense, allowing first-time buyers to have access to London commuting and on the doorstep of a shopping centre."
Gowda believes there is an opportunity for locations about one hour away from London, because access to sites in London is difficult. This is an opportunity for both retail and residential developers.
"There is a lot of investor interest, although you also need close co-ordination between the retailer and residential owners," he says. "It works where there are economies of scale. We are securing opportunities for our volume-housing vision aimed at offering London lifestyle homes in commuter belt towns."
Marc Reijnen, head of asset management for Europe at M&G Real Estate, says: "The first thing to consider is that some retail remains very strong, so as a first step, then you need to look at the shopping centres and high-street locations, many of which continue to perform strongly. Right now we are not looking at divestments, as our fund is still in a growth stage, so it is more about considering asset management options. In Central Da Vinci in Rome, for example, we are actually extending our retail park, so if you have the right location then retail remains a strong asset."
For those holding weaker centres, there are a variety of opportunities, he says, many around community functions such as libraries and healthcare. "Clearly, those shopping centres struggling in mid-size towns need to change, because the nature of shopping centres is changing," he says. "They are retail platforms, from which other developments can happen."
Jonathan Doughty, global head of food service, leisure and place-making at German developer and landlord ECE, also warns against formulaic approaches. ECE has just opened Foodtopia at MyZeil in Frankfurt as part of more radical agenda for its place-making asset management, but he says the devil is in the detail.
"The simple fact is that you can have all the right ingredients, but you can make a really bad meal. So the secret to consistent profitability is a really good recipe," he says. "We see so many projects, even now, where the F&B [food and berverage] is placed at, for example, the base of office buildings, and yet those buildings create a wind tunnel and no-one can sit outside the restaurant. That sort of thing is just no longer good enough; you have got to do the detail. You have to know where the sun is going to shine and where the wind is going to blow."
This requires a far more joined-up approach from those creating destinations, plus patience, says Doughty, "something which is often in short supply".
From residential to industrial
A similar picture is emerging in the US, where investors are undertaking ever-larger conversion programmes to stem the tide of red ink at US shopping malls.
Some efforts focus on quickly achievable changes to existing structures that can generate incremental revenue over the short term. But some of the most promising are seeking bigger results.
Rather than fitting out vacant spaces once occupied by department stores, some are combining several property types within shopping centres to create entirely new communities that deliver the live-work-play themes that have revolutionised many urban markets.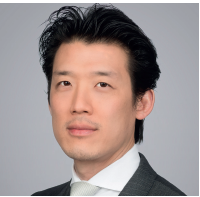 The magnitude of the changes affecting retail is not lost on investors. "Investors understand e-commerce is a huge trend that's not going away," says Stuart Baldwin, partner of Hodes Weill & Associates. A major consideration for many institutional investors is to determine what types of retail tenants will be complementary to the main trend.
In a downturn, for example, consumers might pull back from big-ticket purchases like cars, Baldwin says, "but they will still want to go to the gym, and if they can they will hold onto their gym membership". That demand for fitness space in turn opens the door to a new property concept. "Next to the gym is the juice bar or a coffee shop, and so you can aggregate all these different retailers together to create a curated retail experience," Baldwin says. "Investors understand how demographic behaviour is driving not just retail, but really all property choices."
Signs of stress in the retail sector are clear. According to Coresight Research, in the first few months of this year US retailers announced they would shut nearly 6,000 stores, already more than the 5,864 that closed in the whole of 2018. The pace had slowed in 2018 after a record of more than 8,000 closures in 2017, but Coresight says the number could be 12,000 this year.
A major factor in closures is the growth of e-commerce. In the first quarter of 2019, the US Commerce Department estimated that e-commerce sales increased 12.4% from the first quarter of 2018, while total retail sales increased 2.7% in the same period. E-commerce sales in the first quarter of 2019 accounted for 10.2% of total sales, according to the Commerce Department.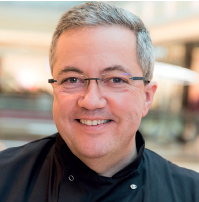 Underlying the rise of e-commerce is a more fundamental shift: consumers of all ages are shopping online. In future, targeting 'digital natives' – those aged 18 to 29 – will not be enough for retailers to survive, according to The Good, The Bad and the Ugly of 2019, a recent report on retail brands from consultancy WD. Most consumers have adopted digitally-driven shopping behaviours, and customers are doing the bulk of their shopping on mobile devices, using sites like Google, Facebook, and Yelp to inform purchasing decisions. "The icing on the cake," WD says, is that even 'digital immigrants' – those aged 46 and older – "are beginning to behave a whole lot like those perplexing millennials."
In WD's view, "retailers that learn how to create competitive mobile offerings will be the ones that excel in the years to come". But it is not enough to create a strong mobile strategy and call it a day. "While digital natives expect brands to adapt and respond to their generation's preferences," WD predicts, "there will be no room for retailers that lose their authenticity along the way and those that do so risk alienating young consumers and digital immigrants."
Similarly, it is not clear that signing up 'experiential' retail tenants can help landlords boost the performance of retail property. A study by Thasos Group found that indoor shopping malls with experiential tenants such as Apple and Tesla failed to see greater shopper traffic year on year than those without.
As institutional asset owners have seen in other property types, personal health and wellbeing also affect how consumers shop. Changes in transportation systems have also had an influence on how, where and when consumers access retail spaces, while the desire to socialise has begun to take a central role in retail property design.
As a result, landlords are undertaking comprehensive property conversions, including retrofitting the structures that once housed big-box retail stores so they can serve as industrial warehouse space. This approach, "once unthinkable", is now "gaining traction", says Adam Mullen, Americas leader of CBRE's industrial and logistics business.
The approach is still a niche in the property market, but CBRE has identified 24 such projects across the US in which various types of retail property ranging from obsolete malls to free-standing big-box structures were repurposed for manufacturing or distribution tenants. Retail properties typically have two attractive features: locations near major intersections or highways and site access such as high ceilings and loading docks. With vacancy on existing warehouse space at or near historic lows in many markets, "industrial uses can overtake what are usually higher-rent uses", says Mullen.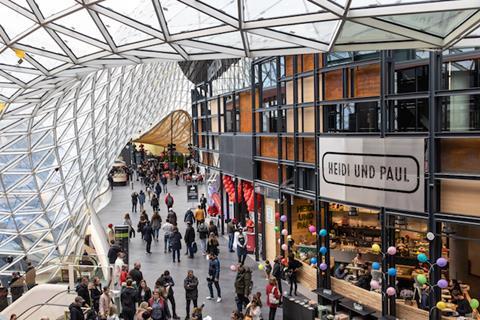 Shlomo Chopp, founder of Shopping Fulfillment Center (SFC), is promoting the concept of taking a distressed mall and converting the back to warehousing and the front to retail – a series of facilities that have small shops and a co-located robotics fulfilment centre. Shoppers can cross between stores and checkout once – with the SFC being a fulfilment centre, all the stock is tracked and the shopper can even add purchases to their cart before visiting.
However, Chopp believes the industry is not ready for such a radical jump, so is rolling out a first phase targeting online retailers by acquiring existing shopping centres that have a vacant anchor. SFC will convert that anchor box into a retail front-end and logistics back-end unit to supply stores on site, as well as acting as a regional distribution centre. "We hope to have our first SFC location up and running in autumn of this year," says Chopp.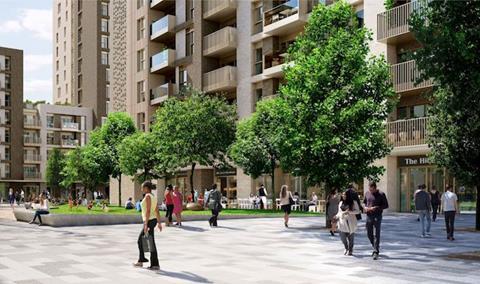 Some are opting to stick with retail and update assets to reflect demographic, lifestyle and technology trends, such as the renovation of the Garden State Plaza mall in New Jersey, recently announced by Unibail Rodamco Westfield, which owns 92 centres worldwide.
The converted asset will be a space built around socialising and a more open environment conveniently connected to the local area than the enclosed shopping malls that are rapidly disappearing.
In the emerging world of carefully curated retail space, shopping may be the sideline to a new US community experience.